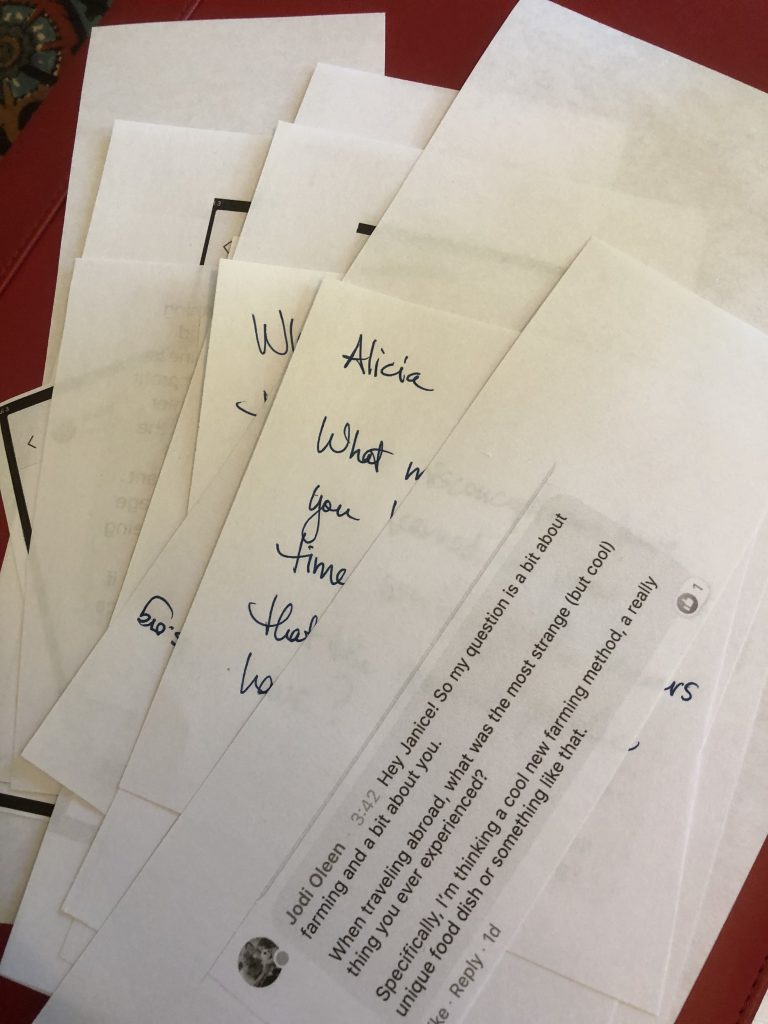 Wondering what's on the minds of the people who listen to and follow Grounded by the Farm, we asked you to send us your questions and boy, did you all deliver!
In this episode we get a quick look at a range of topics from international farm visits, unusual discoveries, misconceptions about farming, the impacts of covid on farmers and quite a few questions around meat & fruits / vegetables. Janice Person, host of Grounded by the farm answers in this unedited, independence week episode.
Link to the Facebook page for the live event, Wednesday, — Facebook Live Animal Crossings New Horizons Farm Tour at 2 p.m. https://www.facebook.com/GroundedbytheFarm/live/
Check out the latest (including photos, videos, etc) on our website groundedbythefarm.com
As mentioned in the episode intro, LOTS of links for the show notes so we have related podcast episodes and other sites/
Previous episodes of Grounded by the Farm mentioned or related to this episode:
Other Sites/Resources Mentioned:
Meeting farmers, getting to know what they are like — includes photo of the Turkish farmer mentioned https://jploveslife.com/agriculture/ag-awareness/what-are-farmers-like/
Photos of information about dragonfruit plants https://www.gardenloversclub.com/ornamental/cacti-succulents/dragon-fruit/dragon-fruit-plant-care/
artichokes. https://artichokes.org/artichoke-farms also great recipes and information available at https://www.oceanmist.com/products/artichokes
pineapples.
Pages about some of the interesting commodities (artichokes.org mentioned above is actually an example
A few of the state agriculture outreach websites:
My allergy to and fear of bees https://jploveslife.com/food/learning-about-bees-conquering-fear-video/
Learning about a down cow https://www.dairycarrie.com/2013/12/09/cowabuse/
Ground beef buyers guide https://www.myfearlesskitchen.com/ground-beef-buyers-guide/