The joy of discovery paired with the growing interest in where our food comes from makes food and farming a perfect way to enjoy learning. That's the mindset we are trying to create with the new farm and food curriculum. These educational materials accompany some of our podcast episodes to share farmers stories. And thanks to working with an amazing teacher / educator, we think we have achieved something truly unique.
This Grounded by the Farm curriculum has a great fit for teachers, parents, troop leaders and others who spend time trying to unlock the magic of science, the utility of math, the comprehension of our language…. even ideas for entrepreneurship! It's really limitless how many things the world of farming and food open up.
Great for the Classroom, Home or Anywhere!
Whether you are a teacher who is looking for the perfect lesson plan to introduce angles to your class, or you need vocabulary words for a week, or even want to talk about how plants grow, or have a last minute substitute in your class, we have you covered! Maybe you are a parent who suddenly has a rainy day ruin your plans, maybe you could do a quick project. Download and get the lowdown and hit the ground running. And covered in food and farm, who wouldn't love that? We have started with half a dozen crops and farmers and have more coming soon — including a great set of holiday materials!
We're making all of our units available on both Teachers Pay Teachers & Etsy!
Lesson Plans We Have Available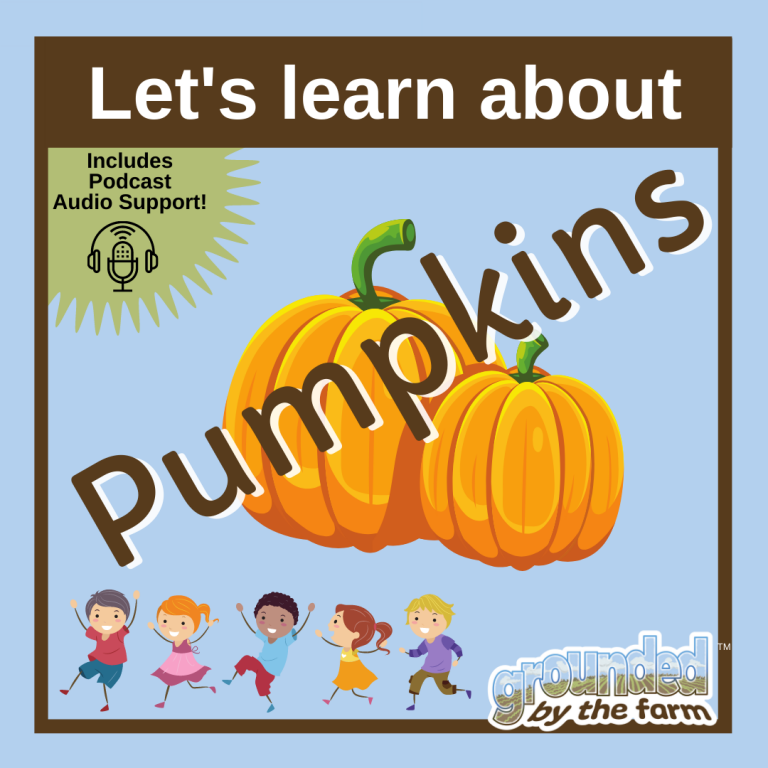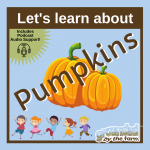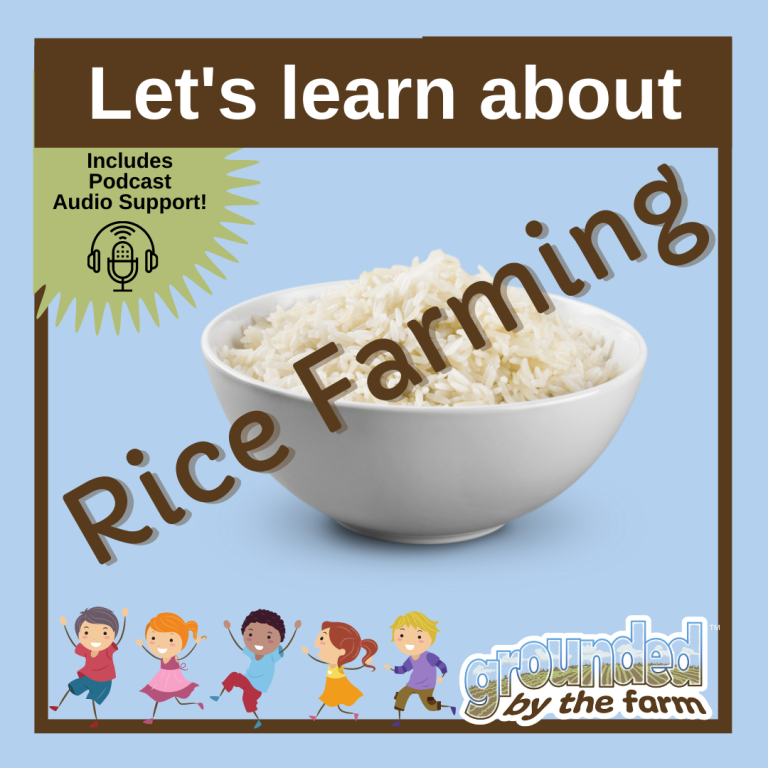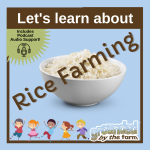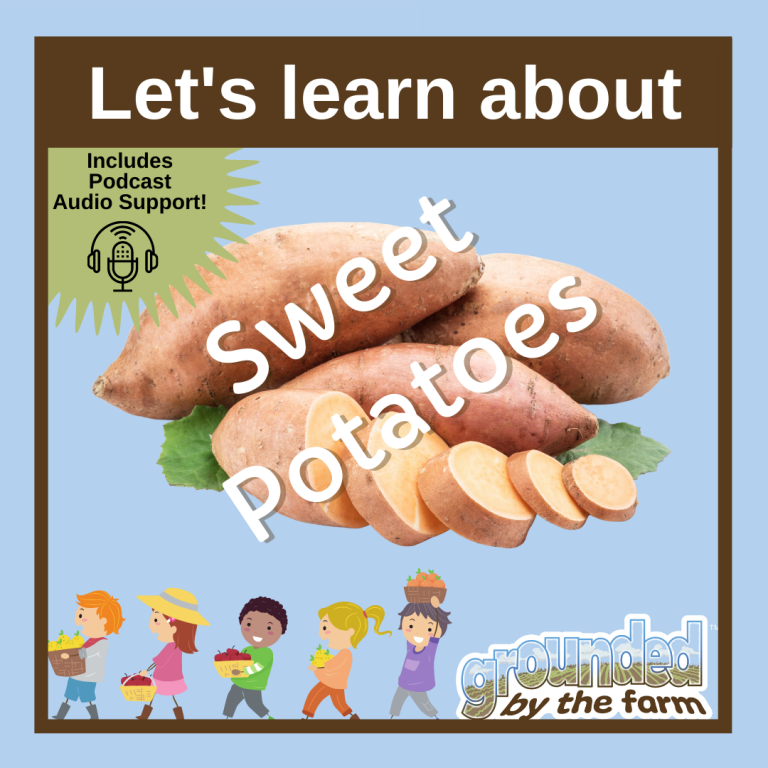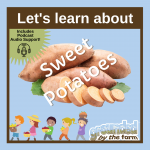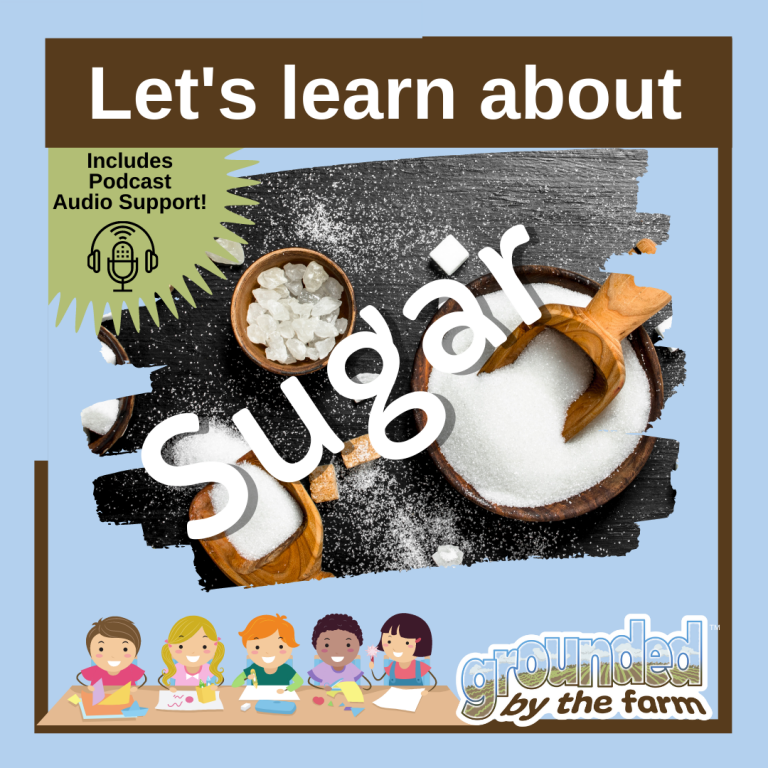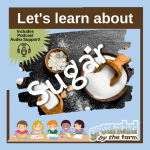 We have seven of those crops available in a holiday bundle too as we connect turkey, cranberries, sugar, pumpkins, sweet potatoes and corn to Halloween, Thanksgiving and Christmas! We added eggs in for Easter too!
Farm & Food Curriculum on Teachers Pay Teachers
Teachers Pay Teachers is an amazing resource that many teachers turn to routinely. While similar materials are available on Etsy, teachers frequently need all the ins and outs of each of the curriculum standards and that makes it a must for the Grounded by the Farm store on TpT!
Whitney has worked with us to build in all the standards so that teachers can search for specific needs. Since each lesson plan unit really has a different educational footprint, they can be used to compliment each other or independently. This screen shot and then the detailed info pulled out will illustrate what we mean.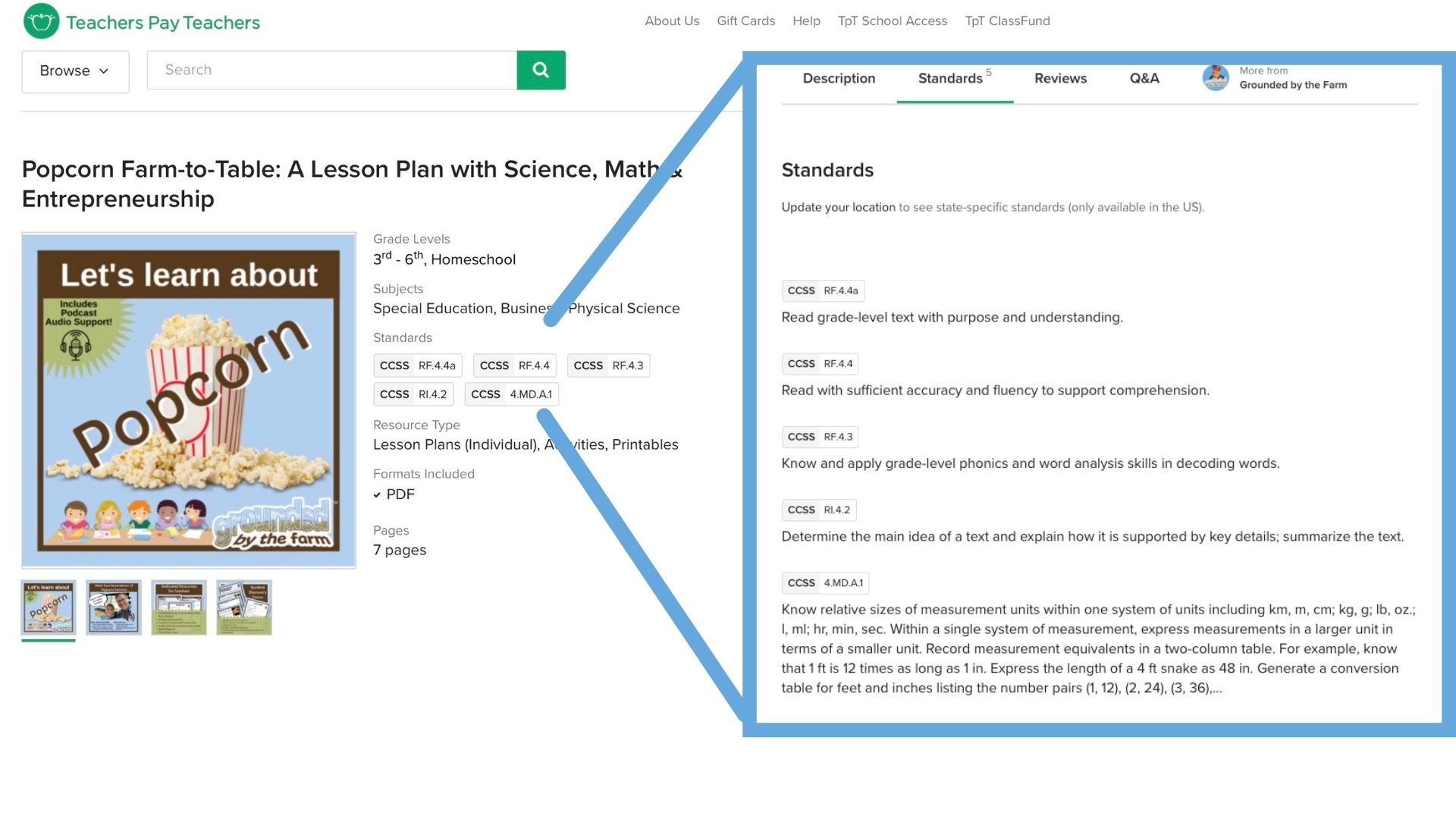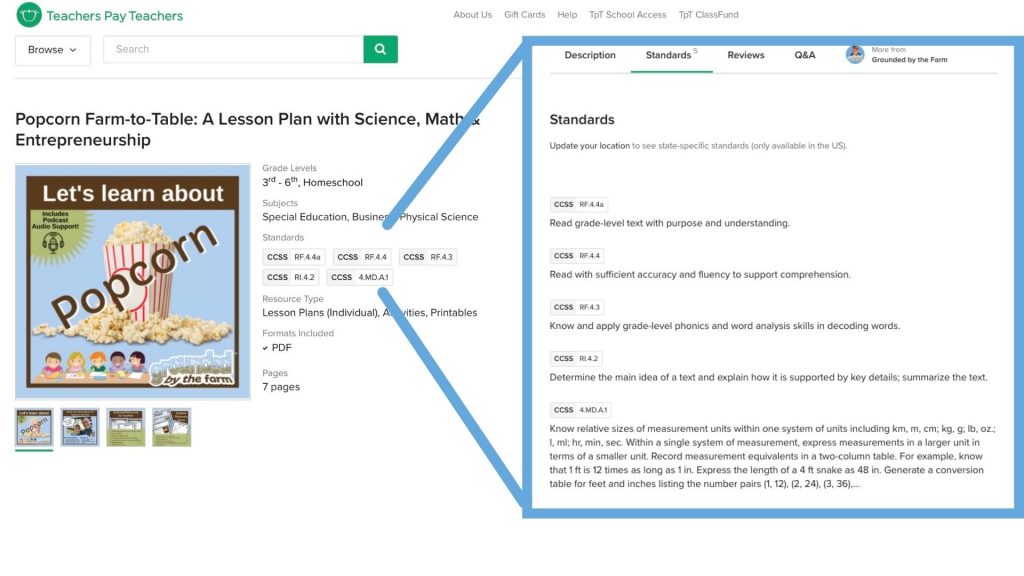 For those of you who use Teachers Pay Teachers, we have a featured download for free too — it's the unit on popcorn shown above! Not only does it connect back to the episode on popcorn farmer Matt Helms, it encourages students to think through the entrepreneurial adventure Matt & his daughter Lily are on; it includes a measurement lesson on weights and volume, and asks students to develop flavoring ideas and ask people to vote on them.


Downloadable Food & Farm Educational Materials on Etsy
Just this week I had a friend who suddenly had a 10 year old sent home for quarantining. The quarantine doesn't come with class participation via Zoom either, so I suggested they start with one of these lesson plans. Not only would it keep the student busy while the parent tried to work from home, they could enjoy some popcorn while learning about it!
We've set the products up on Etsy, since so many of us have purchased items through that before. You can go to the Grounded by the Farm shop on Etsy and see what all is currently available.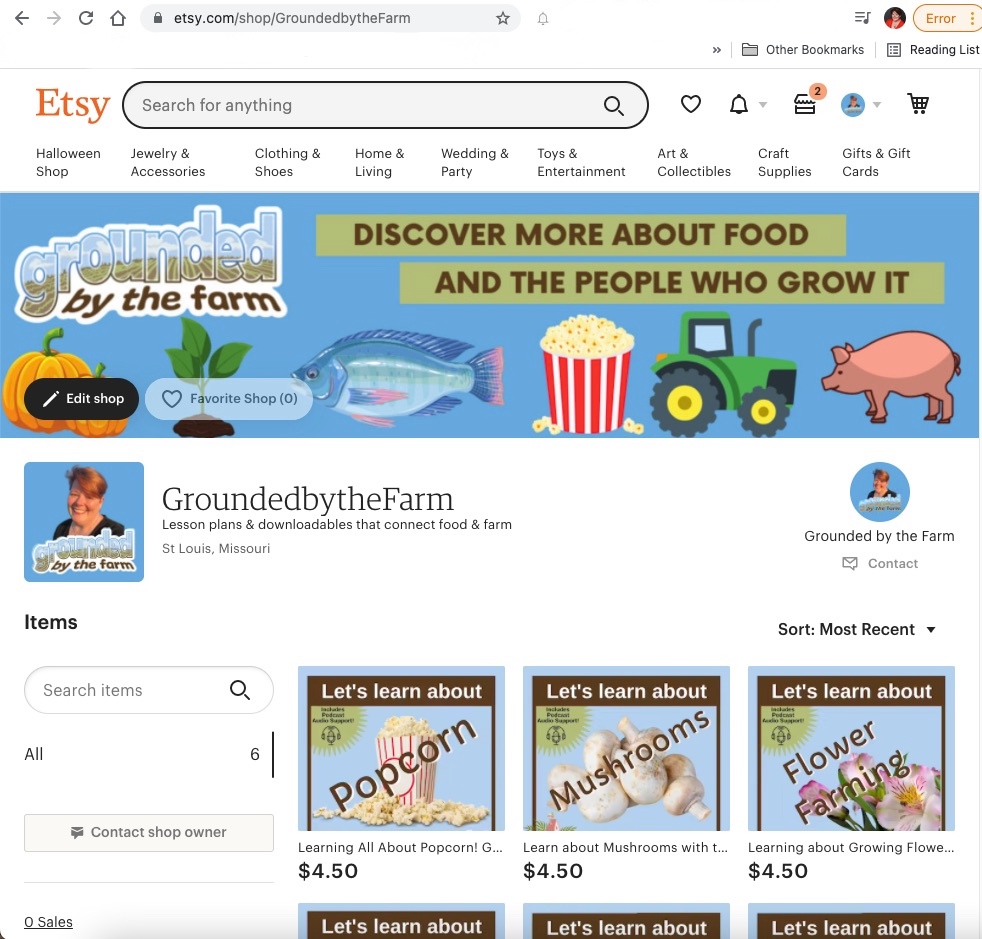 We'd Love to Hear Your Thoughts!
If you have checked out our farm & food curriculum and have feedback, please share! If you wonder whether we have materials coming on your, or your child's, favorite foods we'd love to hear that too! Just drop us a message on our contact form.