While I didn't meet a rice farmer til I was an adult, I have a lot of them to thank for a lifetime of enjoying rice! I've had the chance to meet and talk with rice farmers across the U.S. and in several countries in Asia. I love hearing about how it's grown. So sitting down for a conversation with Matthew Sligar who farms in Northern California is something I relish. We've had the chance to visit on his farm several times but for this podcast episode, we were two thousand miles apart.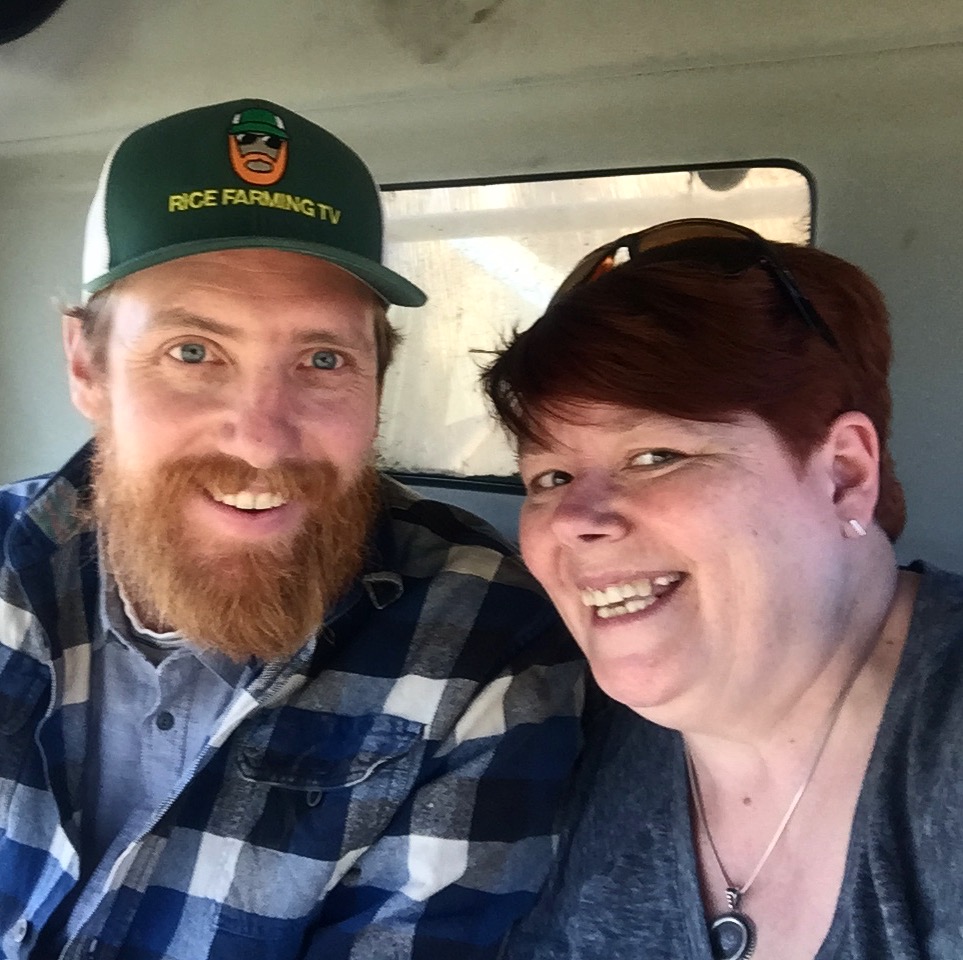 What kind of rice is grown in California?
Matthew and other rice farmers in California (the northern Sacramento Valley) grow medium grain rice, he explains that it is the sticky rice that is such an integral part of many Asian foods including sushi! The long-grain rice that is used in some other foods is usually grown in Texas, Arkansas, Missouri, Louisiana and Mississippi.
Since for many of us, we think about brown and white rice as the types of rice we put on the plate, Matthew walked through the process of milling with us. The milling process is where they take the rough rice that farmers grown and remove the hulls and determine whether the bran will remain making it brown rice or the bran is polished off making it white rice. He walks through the process in this video.
Getting His Creative On
As you can see in the video above, Matthew has a creative side that combines with helping people better understand where their food comes from.
I found him online several years ago because a video he did offering trick or treaters a single grain of rice rather than the expected candies. And while most of his videos are more directly related to the way food is produced, this rice farmer always makes the videos interesting with his witty sense of humor and video style including fast edits. His YouTube channel is called Rice Farming TV and he produces videos weekly! You can follow the 2020 rice crop in this playlist too.
And this year, he also has published a children's book about what happens on his farm! The book Daddy's Got Dirt: A California Rice Story is great for young kids with rhymes and images. You can read Grounded by the Farm's review of Daddy's Got Dirt here too!
Show Notes
Blog post that provides photos & more: https://groundedbythefarm.com/rice-farmer/
Where to find Matthew Sligar online:
Rice recipes from some farmers who love to cook
Where to find Grounded by the Farm online:
Matthew's videos we mentioned: