Since we are talking with rice farmer Matthew Sligar this week, we wanted to make sure you knew how to make good use of some of that rice you have in the kitchen!
Don't forget, as Matthew explained in the podcast episode on rice, you want to be sure you are using the right kind of rice for the dish you are making.
Using Medium Grain Rice
Sushi has become a bit of a family tradition for us. My sister lived in Japan for several years and with all the loved ones we have there as well as Japanese friends and family in the U.S., it provides us a great touchstone. Besides, we'll take almost any excuse to eat great food.
Love this video where Matthew and his wife Clara took time to learn to make sushi and thought some of you may be interested in giving this a go.
Long-Grain Rice Recipes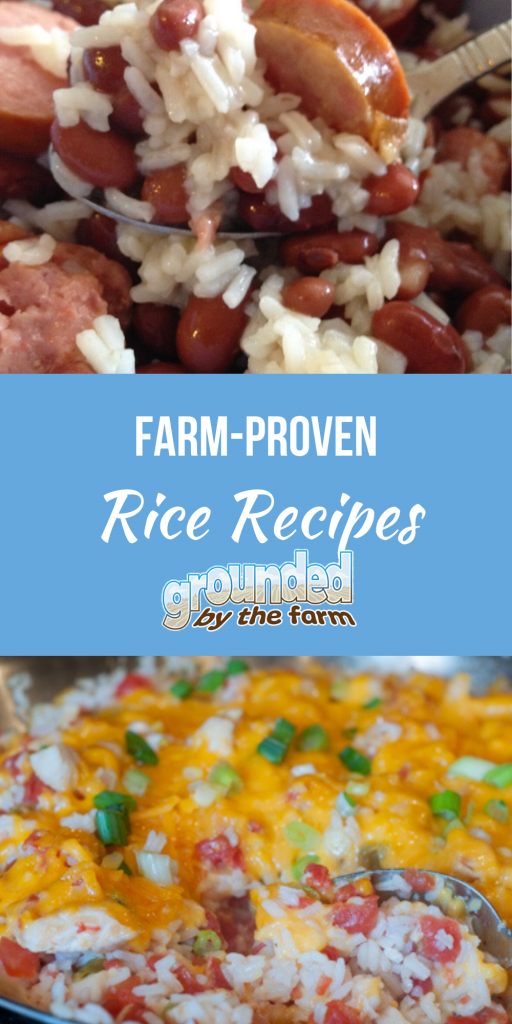 More of the recipes I have typically use long-grain rice…. it's used in casseroles, salads, as a side and more. Growing up, my family would just put a little butter on it… maybe some salt & pepper. But here are some ideas for getting that rice out of the canister.
Red Beans & Rice
My go-to recipe is red beans and rice…. I make that pretty often and just love it! It's also a favorite for several friends and family members– in fact a 5-year-old friend is a total fan! I started making it years ago with a crock pot red beans and rice recipe a friend's wife shared — just a few ingredients in a crock pot. Some Hillshire Farms sausage, red beans and sauces (A1, Worcestshire, and Heinz 57) in one pot and cook rice in another. A friend helped me convert it to the instant pot too, and I think instant pot red beans and rice is even better!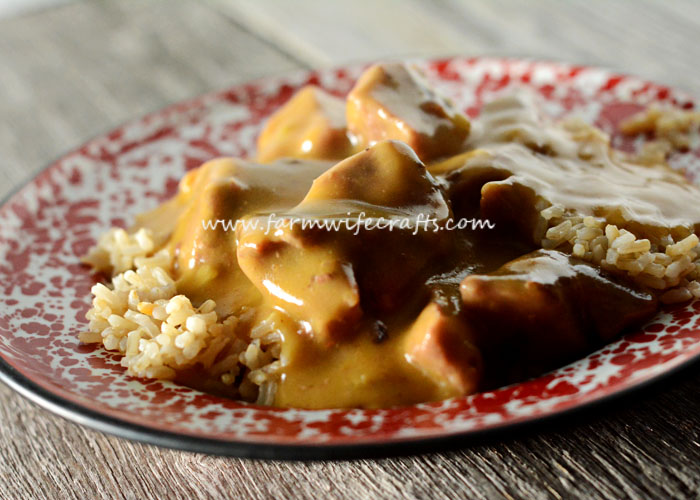 Slow Cooker Beef Stew & Rice
Sarah is the farmhouse blogger at Farmwife Crafts and she has a slow cooker beef stew recipe that is served over rice making it more for a plate than a bowl! I love that as a farm family she starts by explaining stew meat, where it comes from on cattle, what you may substitute and more. She also talks you through cooking it in the oven verses the slow cooker!
Porcupine Meatballs
Not gonna lie, when Nicole from Tales of a Kansas Farm Mom shared this recipe in my thread asking about farm recipes including rice, I shook my head. But rice is both part of the porcupine meatballs but you serve them over rice too!
One Skillet Chicken Rotel & Rice
If you have seen our other recipes, you probably were already wondering what Jent from Farmwife Feeds would be adding to the list. The wait is worth it with this one skillet chicken rotel & rice! I love one pot meals, especially these days when it seems like cooking and washing dishes never stops! And if you have rice, cheese and tomatoes with some sort of protein I am there for it. She also has an instant pot recipe for chicken, rice & peas I'm going to check out.
Best Ever Turkey Layered Hotdish (Casserole)
I giggle just typing in hotdish as I can remember wondering what that was, but it is a casserole. (Although Midwestern friends like Val Wagner who feed big families swear hotdish is so much more appetizing than casserole.) I can't lie though, I love a good casserole and in my experience, rice contributes to a lot of the really good ones! Lara with My Other More Exciting Self has this best ever turkey layered hotdish that will have you checking your local grocery meat counter for turkey breast you can cube up.
More Great Recipes from Farm Families
We hope you have been enjoying some of the recipes farm families have shared for you to make up yummy dishes with mushrooms, wheat, avocados and we have more coming!