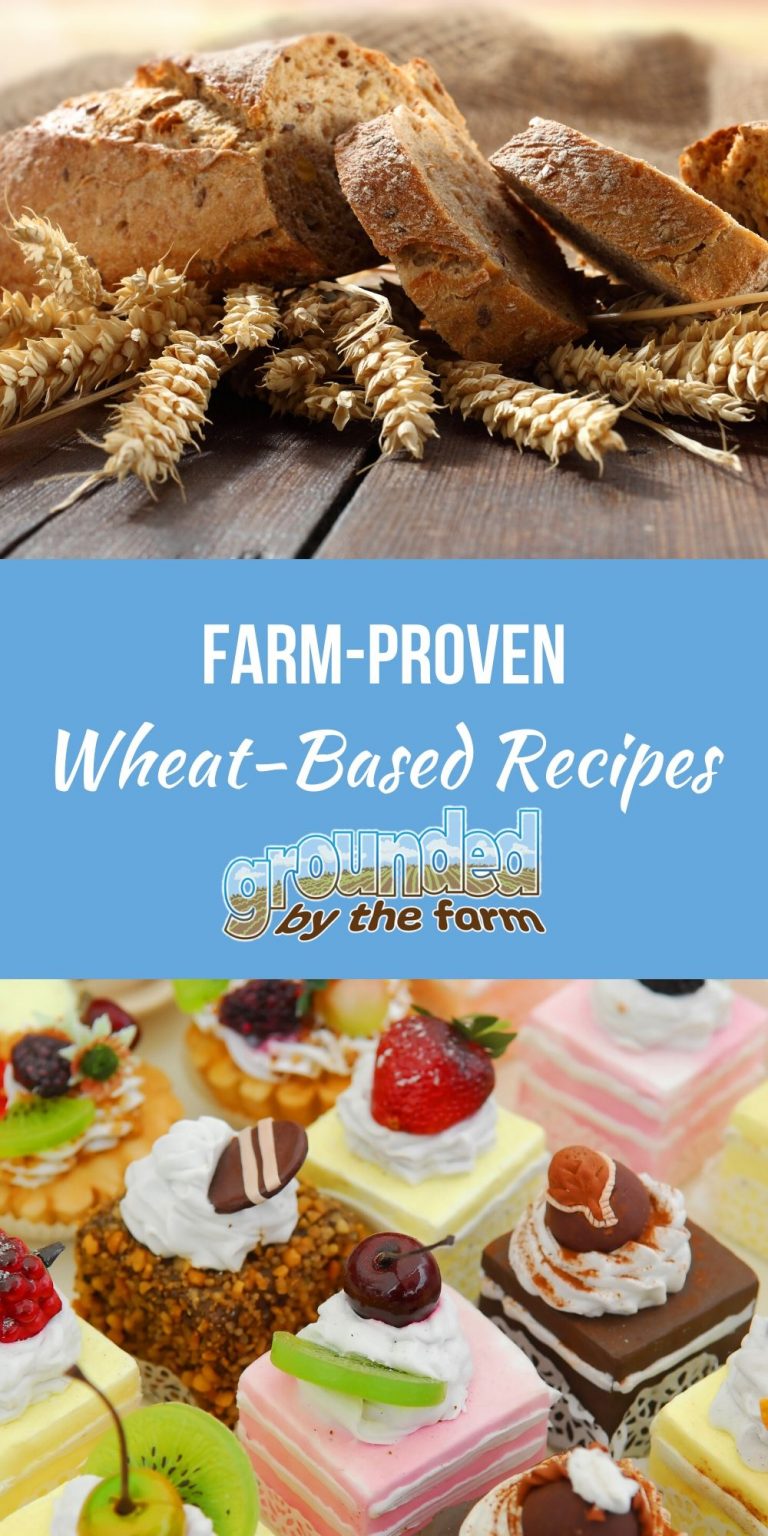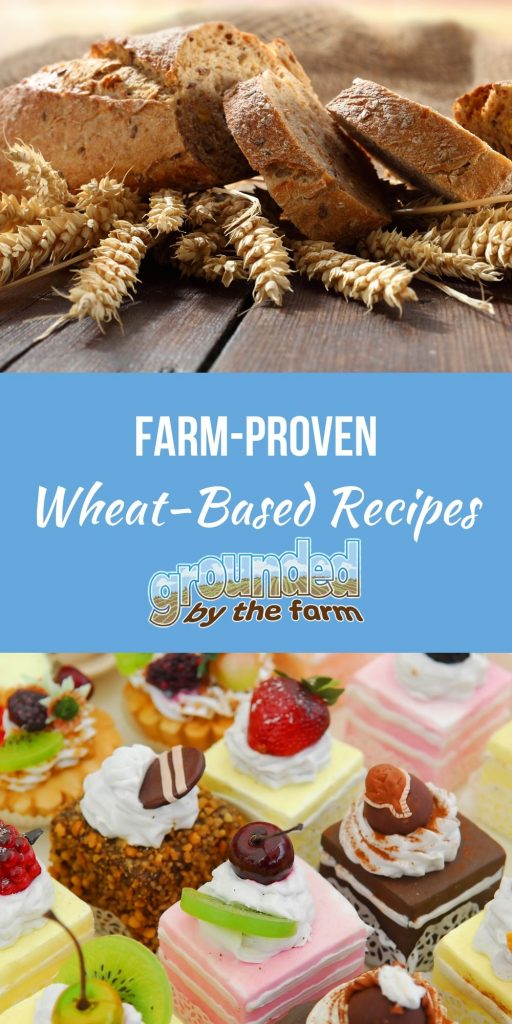 As I talked with Michelle Jones about her family's wheat farm, I craved all the wheat-based recipes and comfort foods. And with the way so many of us are accessing the food system differently, although this is the first spring I've felt compelled to bake and I am far from alone. Some of my friends on the farm have some amazing recipes to share. Go ahead… make sure you have all the flour… you are going to want to fire up the oven!
Since my family craves bread enough that babies will cry hysterically ruining their first birthday photos if you dare try to pull a yeast roll from their clutches, I'm sure my people will be taking note.
Having Dessert First with Beyer Beware
When I looked through some of the recipes that friends sent when they heard we would be talking about different kinds of wheat, I couldn't help but think this almond danish puff pastry from my friend Leah Beyer at Beyer Beware needed to lead the post. After all, I'm a grown up and can start with dessert if I want LOL! And I can so see Leah sneaking a piece of the danish when she was younger and her mom fixed it for guests.
Bread with My Fearless Kitchen
You may remember Marybeth Feutz of My Fearless Kitchen…. She showed us around her cattle farm and talked to us all about how to pick steaks out and ways farmers take care of their cows and the planet. Well, she likes to bake too!
When a recipe puts the word easy in the name — like easy homemade bread — I can say hope lights. This recipe offered not only the hope of an easy recipe but as it is raining here, seeing the photo of Marybeth I took years ago as we soaked up vitamin D in Florida, I found myself hoping for the warmth of the sun too.
This is one of many recipes that you will see in this recipe post that I haven't only not eaten, but I hadn't thought of at all! And blackberry bread? I am a life-long lover of blackberry and we are poised for blackberry season… I need this in my life. Seriously when I saw it, I ran to Instacart to put blackberries on the list!
Farm Wife Feeds Baking Breads
When we share recipes, often Jennifer Campbell (who I call Jent a lot of the time) of Farm Wife Feeds is usually spot on. She feeds the Indiana crew and enjoys sharing lots of recipes. Her mom (and her Kitchen Aid mixer) got her hooked on homemade bread, so you won't be disappointed.
Jent says this is a Gooseberry Patch recipe her family has worn out and just the name honey wheat oat bread…. well it makes my mouth water! And the photo? Stop it.
Not going to lie as everyone else was desperate to find yeast, I asked a few folks why they didn't just make beer bread and you'd think I'd straight laid voodoo on them. Two ingredients? Since this post is all about wheat-based recipes and has beer in the name, you can easily guess the two ingredients! Jent talks us through it and just give it a look… it pairs with beer.
Sharing a recipe for rhubarb donuts means putting my life in the hands of others… my sister has discovered a deep love of rhubarb but lives in the rhubarb-less south. She's going to want this tasty treat. Hope someone else can find it so she can get cracking on this wheat-based recipe.
Wheat-Based Recipes on Plowing Through Life
Another friend named Jennifer Osterholt has been Plowing through Life in Ohio for a while. She named the blog at a time when there were some adversities and she's definitely had challenges, but loving wheat… if that is wrong, I don't think Jennifer wants to be right with the wheat-based recipes she shared! I have to say these options make me rethink banana and pumpkin bread.
I've never even thought of peanut butter bread, which Jennifer changed that. As a household that has included multiple jars of peanut butter and lengthy debates on brands and textures that are best, I'll have to give this one a whirl. Maybe make it next time I visit my nephew too. And I think I'll have to have it with the Nutella spread option!
Carrot Bread (Farmhouse Style of course!)
There are more than a few carrot cake folks in my world, but carrot bread? That seems like such an obvious choice but I've not made it. The orange flecks makes it perfect for a niece of mine too!
Who's ready to bake some wheat-based foods now?
Seriously. My pantry is stocked and all of these ideas…. well, the grocery list will be growing to include a few components I need to make one or two friends on the farm recipes this weekend. Really glad talking about all things wheat led me down this path!