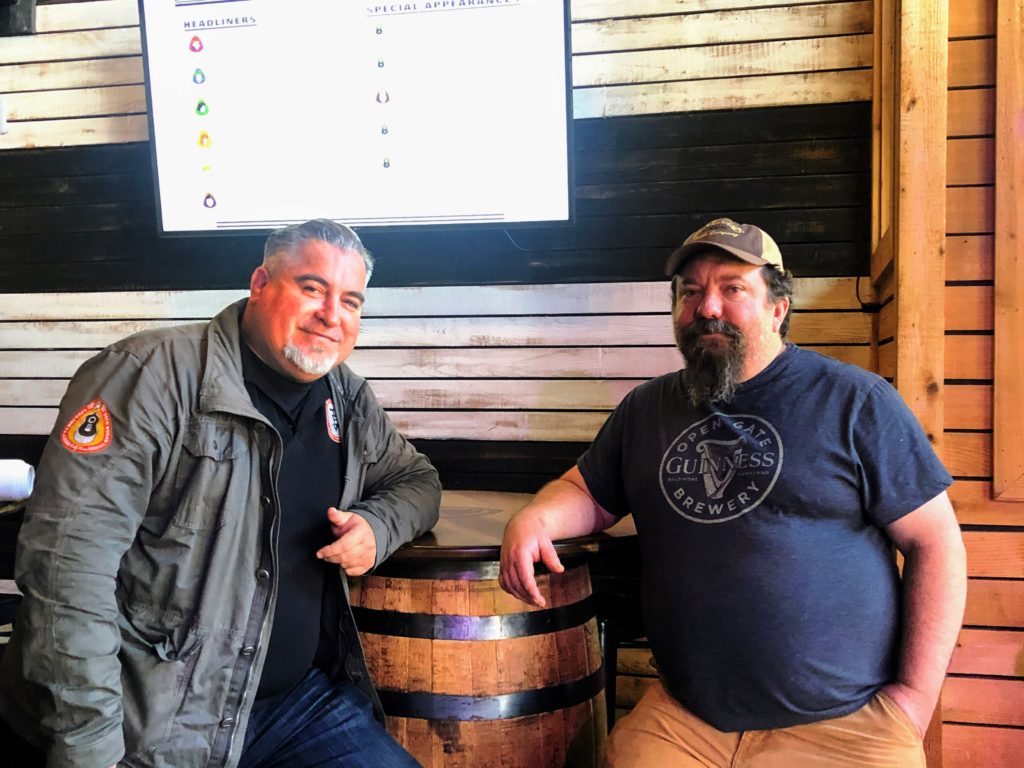 As Christian Spears and the Tennessee Brew Works team began getting their new craft brewery together, they reached out to the Department of Agriculture to see what the ag department may know that could be helpful. That started a great relationship for the brewery, some chances to learn a lot about what they needed to do as well as ultimately led to his connection to local farmers like Brandon Whitt of Batey Farms. The camaraderie continues and has really brought some benefits personally and professionally.
Brandon came in to meet Christian and others and while he loved talking to them about the foods they may incorporate into the kitchen, but they soon started talking about the grains used for the beers. It was a long conversation — taking years to find quality grains — mainly wheat and barley — that would grow well in the area.
Commitment to Local
The brewery has a commitment to local and Christian says they do what they can to "celebrate the land, culture and heritage in our beers." They do it through the brands, ingredients and more. The winter seasonal is a sweet potato stout and the sweet potato farmer is even featured on the bottle!
There are lots of opportunities, and the success is mutual for farm and brewer. Barley wasn't common in the area so it took some work. Hops can be grown locally but to get some of the bigger areas you may need to go elsewhere. Tennessee has been known for corn and corn whiskey a long time, barley fits there. Hops may not be as scaleable.
Having employees of both the brewery and the farm trying to figure it out. The early rounds of estimates meant it may be twice as much as some other sources. So unmalted wheat was a entry point and the blonde beer was high on wheat. The risk of changing the beer was a bit worrisome and Tennessee Brew Works ended up needing to go in wholeheartedly.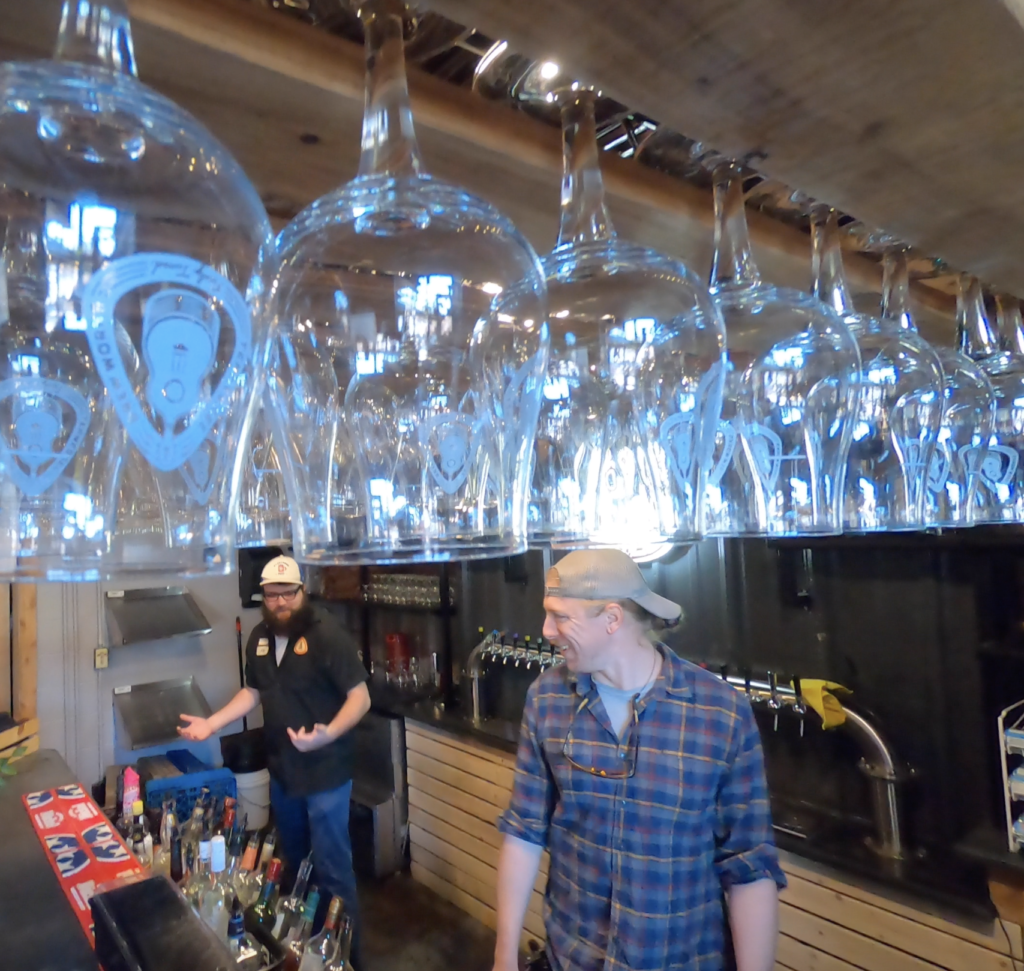 Buying locally seems to Christian to have had quality and taste differences which is appreciated. On some foods it may be easier to notice but daily beer tastings lead Christian to say there is a difference.
Changing Dynamics of Nashville
Tennessee Brew Works bought the building in 2012, the neighborhood was rough but as the city has exploded, it came to the brewery. The neighborhood has built up around it and the restaurant has built the neighborhood too.
The craft beer trend may be slowing but having transparency, finding a way to do what they love for a living, they are working to do this the right way.
Christian got into craft brewing through home brewing. As a former member of the financial industry, he reinvented himself and found people who would help him with the leap of faith. His best friend is his partner. They are talking about grains, etc. as well as the finances. Christian wants his team to be successful and compensated well but realistically says lot of the team could probably make more doing other things.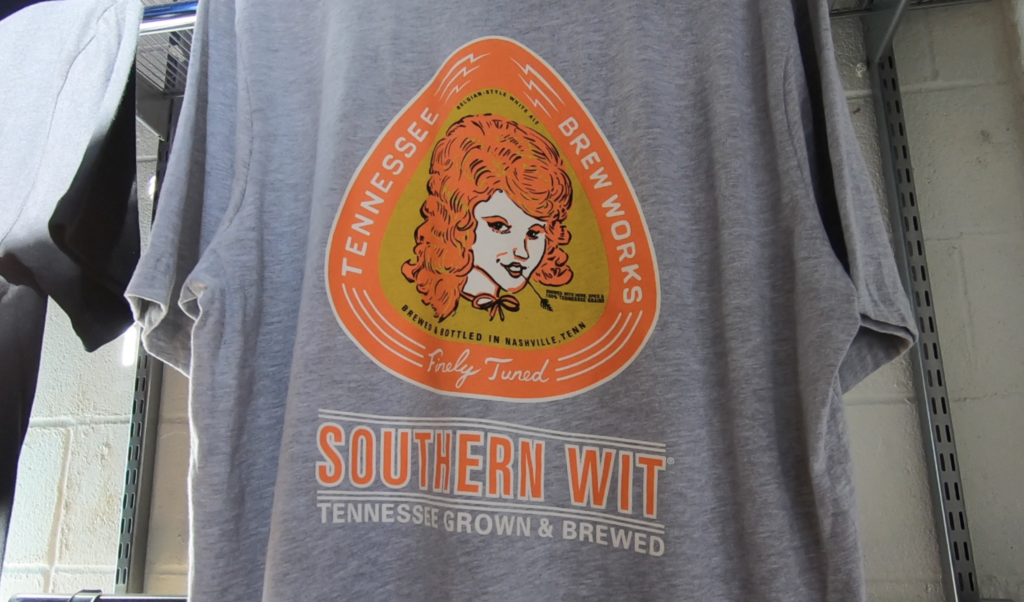 The team actually came up with the ways to describe the beers and ultimately labels and brands were drawn from that.
With the Nashville scene, beer and live music, the crowd can differ by day and include varying numbers of locals, tourists, musicians and more. The brewery ended up being mentioned in a list people.com ran about bachelorette parties. There is room for all groups, especially with good weather and the patio.
Top-Notch Brew Team & Transparency
The business is really two groups. The brewery team comes in early mornings, getting trucks out for customers. The restaurant team comes in later. You want people to come in for the taproom and in 2013 as they started, they embraced social media and the grassroots buzz was helpful.
Transparency of having the brewing on the other side of the windows from the restaurant. Enjoying a drink just 50 feet from where it was made, with ingredients grown just 30 miles away.
Matt Simpson runs the brewing operation. Christian says "He has forgotten far more than I will ever know about brewing." The brewing team has really turned out some good beers, they make some great beers and on some days it is truly world-class that Christian says he is honored to be part of.
Understanding & Building the Community
Tennessee Grain Initiative…. Agriculture is the number one industry, spirits are the number one export and brewing is the fastest growing industry. Christian has found that agriculture has some pain points right now with dairy industry having been so important. Dairy is really hurting. Spirits and brewing could really help raise up the local ag community and solve some problems the community is experiencing. It helps everyone over time and reduces some of the risks. Working through this supply and distribution dilemma can really deliver results.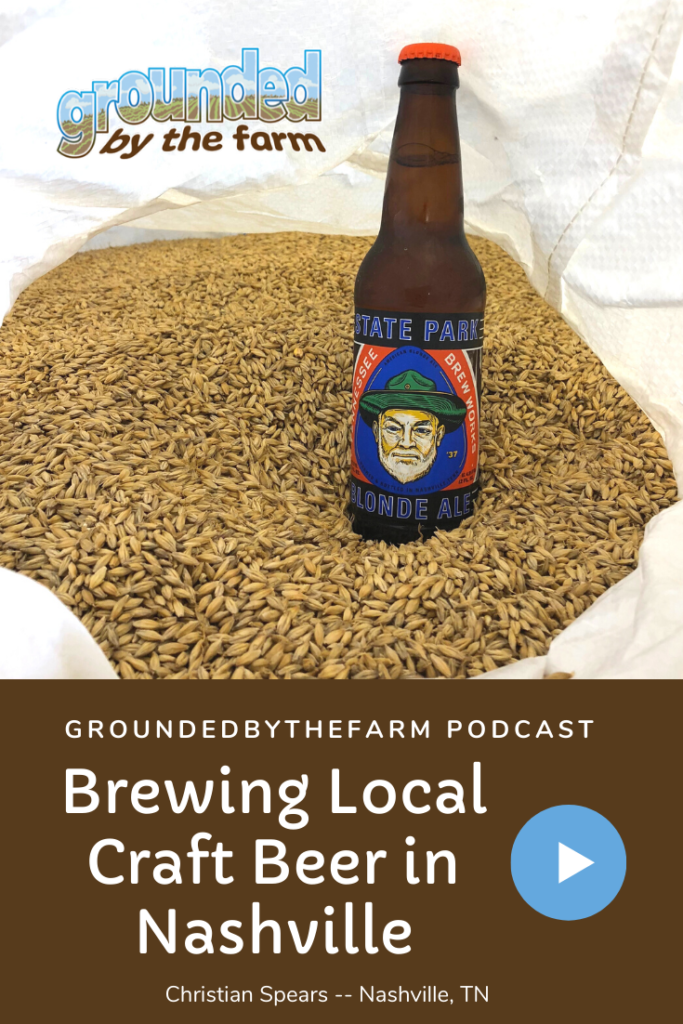 In general, people don't just call their regulators but calling the Tennessee Department of Ag was a great move for them, Christian says.
All of this has led to a great feeling of community pride. Tennessee Brew Works brews a State Park Blonde Ale for the Tennessee State Parks. It's a major source of pride in the state, with the parks department and who doesn't love the state parks?!?! It is a first time in the country as far as we know.
Resources Mentioned in this Episode
Finding Tennessee Brew Works Online
Don't Miss Any Episodes
We'd love to have you listening on the regular. Here are some of the more popular apps but we try to be everywhere at once. If we missed anything, please comment or give us a shout on social media!
We'd love your to leave us a review or rating too!