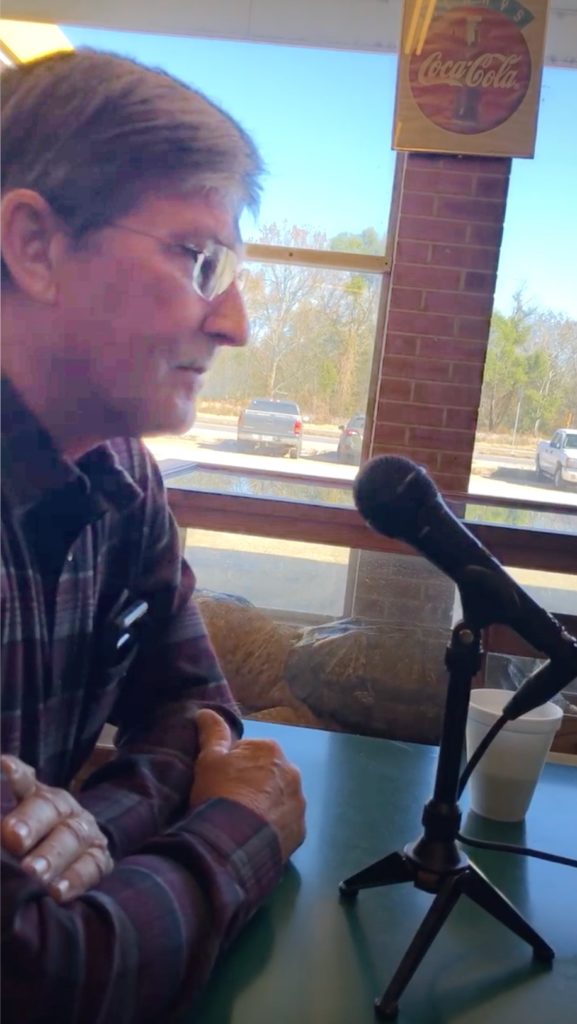 This is a conversation with crawfish farmers Bill & Janice Cheek at Stelly's Restaurant in Lebeau, Louisiana.
We talk about the important things like crawfish, crawdads and mudbugs as lingo…. but seriously, we talked about the red swamp & white river species that are raised commercially and the difference between them and the small crawdads people see in creeks.
The programs at the LSU Ag Program does a lot of research into the crop. And there are a few other areas of the US where crawfish are grown.
Bill provides a lot of historical and cultural context on crawfish from the Louisiana perspective. We talk about creating new markets for the crop, hosting boils, what goes in the pot and the family's favorite ways to eat crawfish at home between boils.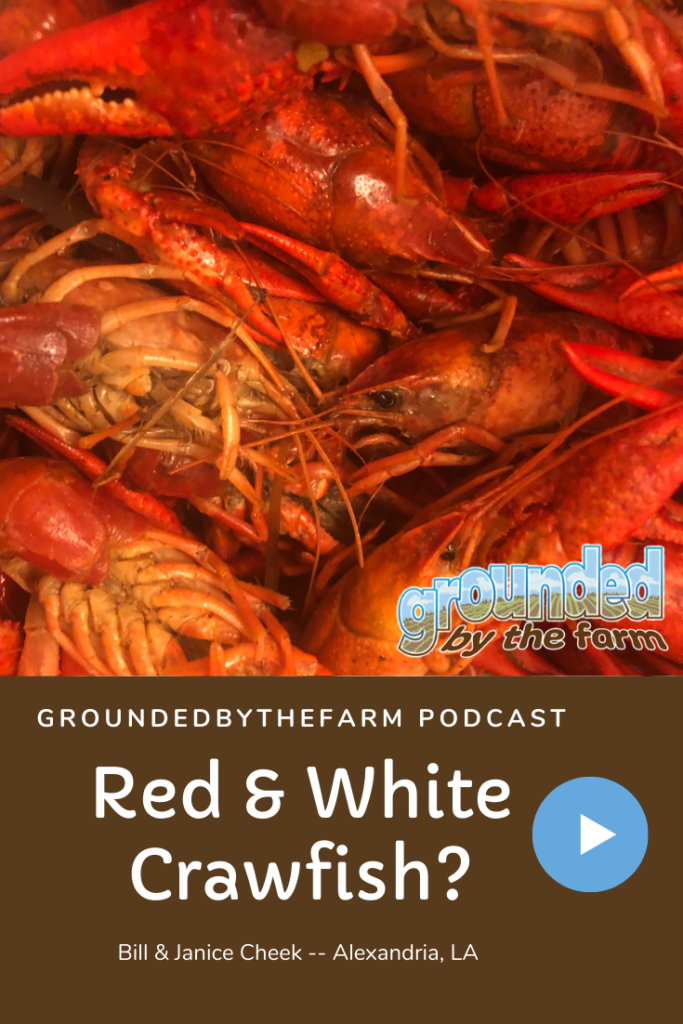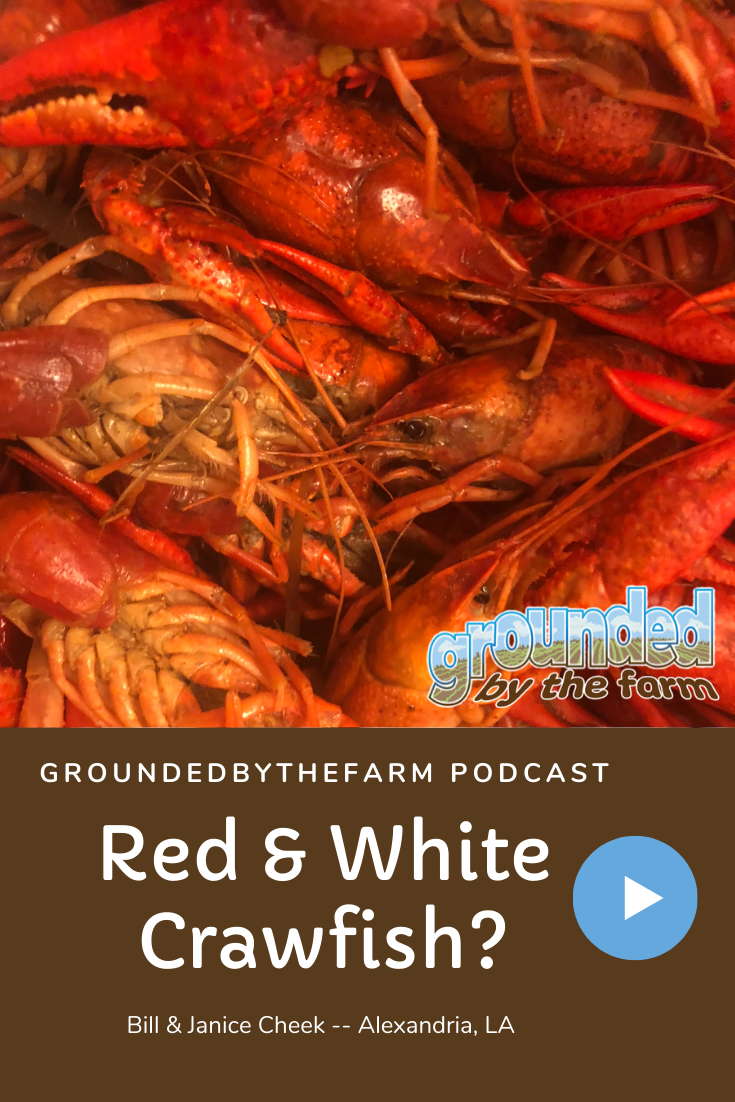 We also talk a bit about Stelly's, the restaurant Janice's grandparents strted years ago and that served as our meeting place. You may enjoy a post of photos from inside Stelly's Restaurant on the Grounded by the Farm website.
And don't forget to check out the video shot of the Cheek's crawfish ponds we shot after this interview because I have to tell you, I was amazed!