The craft beer scene has been on the rise for quite a while and with my love of travel, I visit a lot of local brew pubs. But having a chance to talk to a farmer that is raising barley and wheat for a local brewery as well as the founder of that brewery? That's unusual.
When Christian Spears started Tennessee Brew Works, he reached out to the state's department of agriculture to help him in a variety of ways. He wanted to incorporate local foods into the menu. He wanted to understand local agriculture and connect to some farmers — that's how they developed some truly unique local craft brews. That's what put him in touch with Brandon Whitt of Batey Farms in Murfreesboro. This week's episode of Grounded by the Farm features an interview with Brandon and is accompanied by a bonus episode with Christian.
Checking Out Batey Farms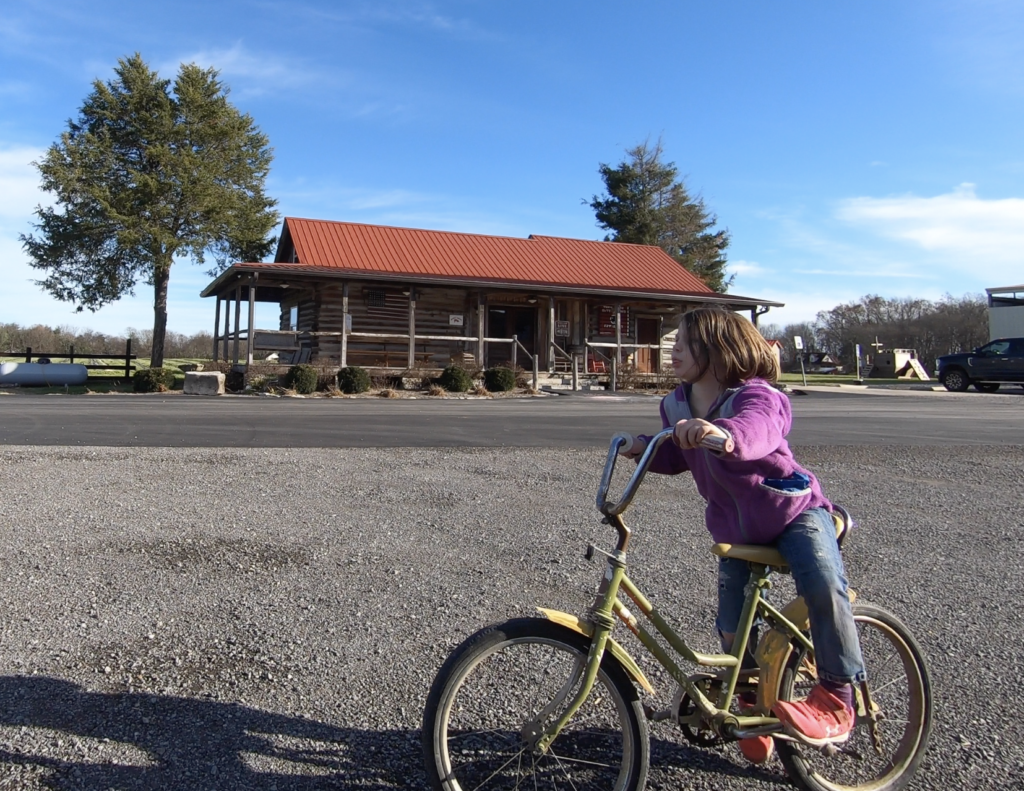 Having made multiple trips to Batey Farms over the years, it feels a bit like home. But thinking about that, it feels a bit like that for others too. Batey Farms has been operating for centuries, and has changed with the times quite a few times.
Brandon Whitt, his father-in-law John Batey, began growing barley to meet the needs of Tennessee Brew Works. In this video, we learn a bit about the type of barley they grow. In fact, I hurriedly grabbed my camera in the midst of recording the podcast interview as Brandon demonstrated how the seed head forms.
You'll also get to take a look around the grounds and the retail shop that is housed is an old cabin alongside strawberry and sunflower fields and barns for the farm equipment nearby. My family (and friends like Alisha) loves the bacon and chorizo, but you will also want to check out the pork osso bucco my friend Susan Williams made when we visited.
You can find the podcast episode in your favorite app by searching for Grounded by the Farm. Episode 106 — our interview with Brandon Whitt is also here.
Tennessee Brew Works, a Taste of Nashville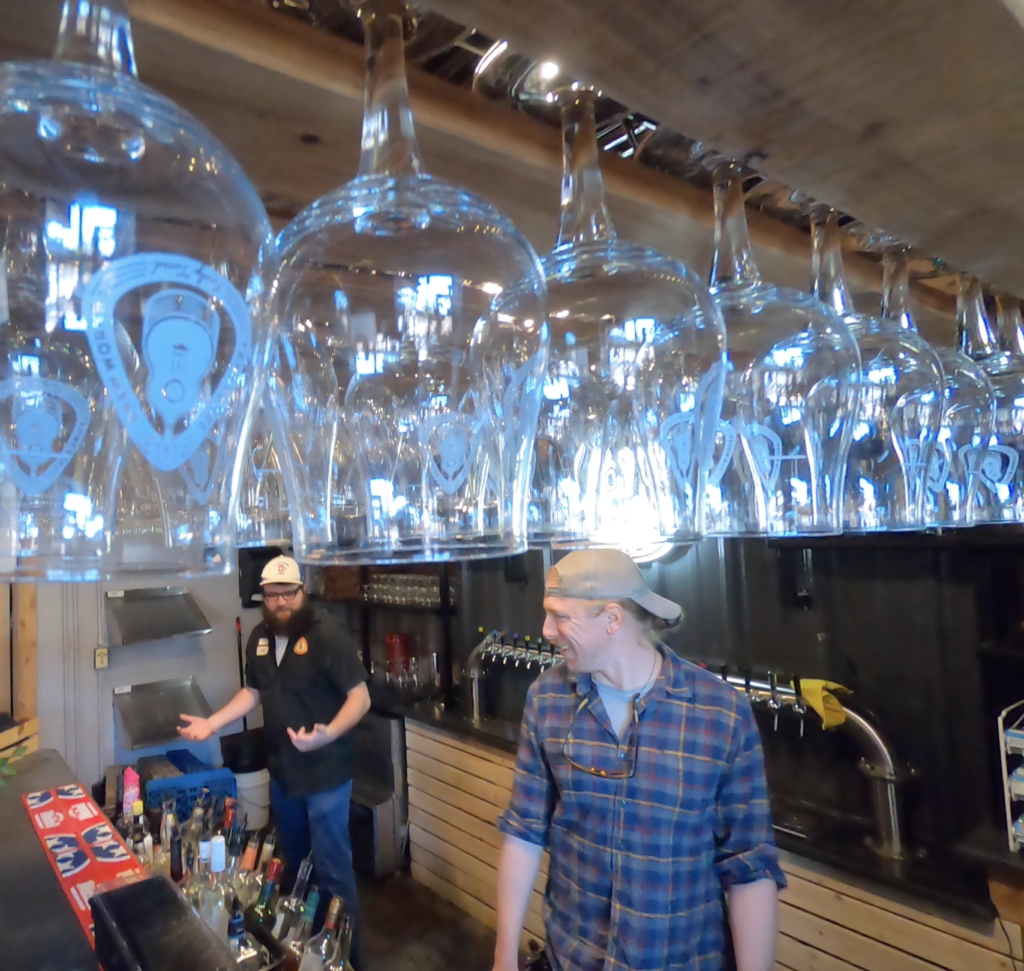 Driving just a few miles from the Batey Family's picturesque farm, in downtown Nashville is Tennessee Brew Works. Arriving at the same time as the wait staff for the taproom up front, I had the chance to interview the founder before the crowd arrived. The brewery staff had been working for hours already. Getting some of the signature craft brews kegged up or bottled.
I couldn't help be be impressed by the barrels from the George Dickel Distillery. While my mind raced with various ideas on how I could make use of some of those barrels, I was quickly drawn to the fact that TN Brew Works is the legendary distillery's exclusive brewery partner.
Tennessee Brew Works champions local which shows up in the craft beer, food, and music on the stage. It is definitely on my list for a visit the next time I'm in downtown Nashville. If you are in Nashville and can't make it to the taproom, no worries, the signature brews are available on tap and in bottles around town so ask for it everywhere.
The podcast interview with Christian discussing Tennessee Brew Works at length can be found on this site or in your favorite podcast app by searching for Grounded by the Farm and pulling up episode 107.
Find Tennessee Brew Works & Batey Farms Online
Both Batey Farms & Tennessee Brew Works actively share photos and updates on what is happening in their part of the world. So whether picking strawberries or drinking a local craft beer is your thing, both will offer inspiration and enjoyment.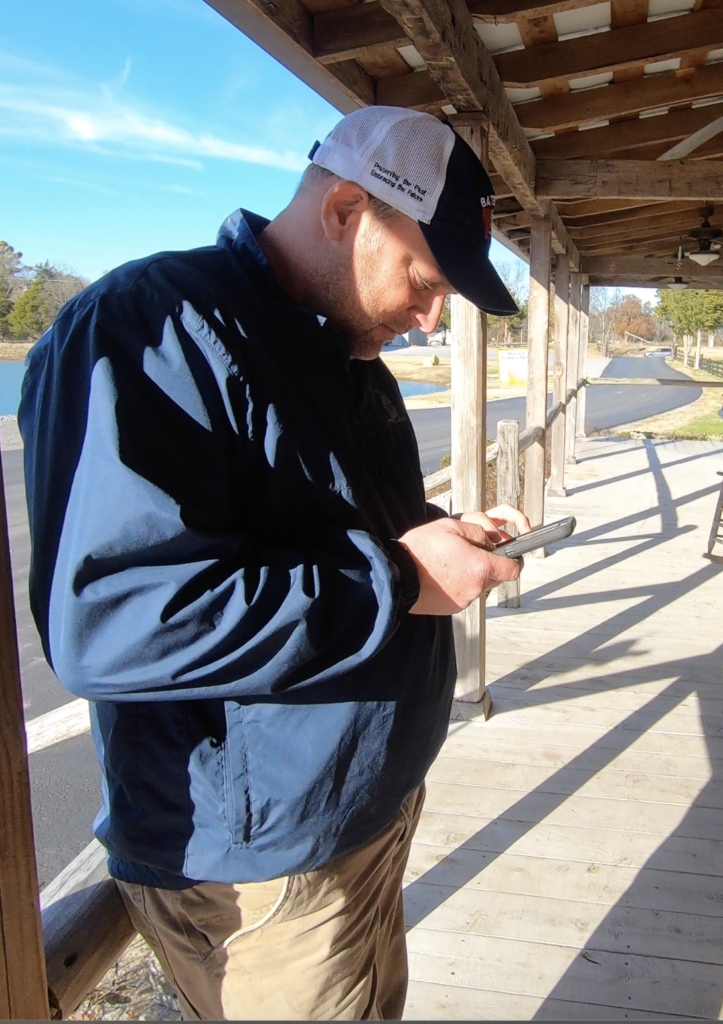 You can find Batey Farms on:
Tennessee Brew Works is on:
And make sure you listen to both of the Grounded by the Farm episodes as we interview Brandon at Batey Farms and Christian at Tennessee Brew Works.