Preparing for winter cold & storms meant barricading myself in the house with all the comfort foods for most of my life. I have tried to get better with winter even though I truly hate cold weather.
As my interviews with Mr. Ray Young and Bill Cheek (both Louisiana farmers) clearly showed, I am Southern. Sure, I live in the Midwest and have lived in the Northeast (well New York metro) but I am through and through a Southerner.
Luckily, a lot of farmers have helped me figure out how to prepare for the winter cold as well as dealing with it once it is here. This big storm is hitting a lot of people and no doubt another won't be far behind. With all that in mind, I thought it may be a good time to pass along the wisdom I've gained.
Winter Clothing Choices Pay Off
There are some pieces of clothing that you can wear year-round, but wear them differently. I have bought some specifically for winter now that I live in a colder climate. Some I will hold onto even if I move to a warmer climate eventually.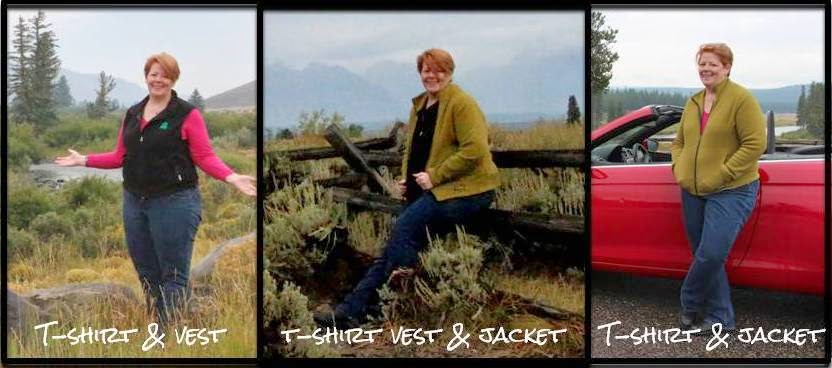 Dress in layers to beat the winter cold.
I've heard it all my life but it actually works. A single layer is more likely to let winter cold air in and hot air out. If you have a combination of layers, you are more likely to keep your body warmth in and cold out. lightweight wicking next to the body, working up to thicker. Preferable things that can be added and subtracted as the day goes on. Debbie Lyons-Blythe says layers are a must for her too as she works cattle! Carolyn Olson who lives in Minnesota gives me detail saying: "I use running tights for my base layer when I'm heading out in the cold for a while. They are breathable, easy to get pants over, and are better than waffle weave at keeping you warm."
Get a good coat.
This is something that a culture of jackets didn't really help me understand. I actually have a few good coats that work for different temperatures. All allow me to a good coat means one that can be closed by buttons or a zipper and I love having one that goes to my knees or at least mid-thigh. It should be able to take wind (not breezes) without letting that in. Coats that have flex fabric on the sides are really useful if you will be moving around much. And you want to be sure it can be snugged in around your neck or keep a good scarf with you. One of my favorites is by Columbia and includes the reflective thermal material that really helps me keep in my body heat when I zip it up!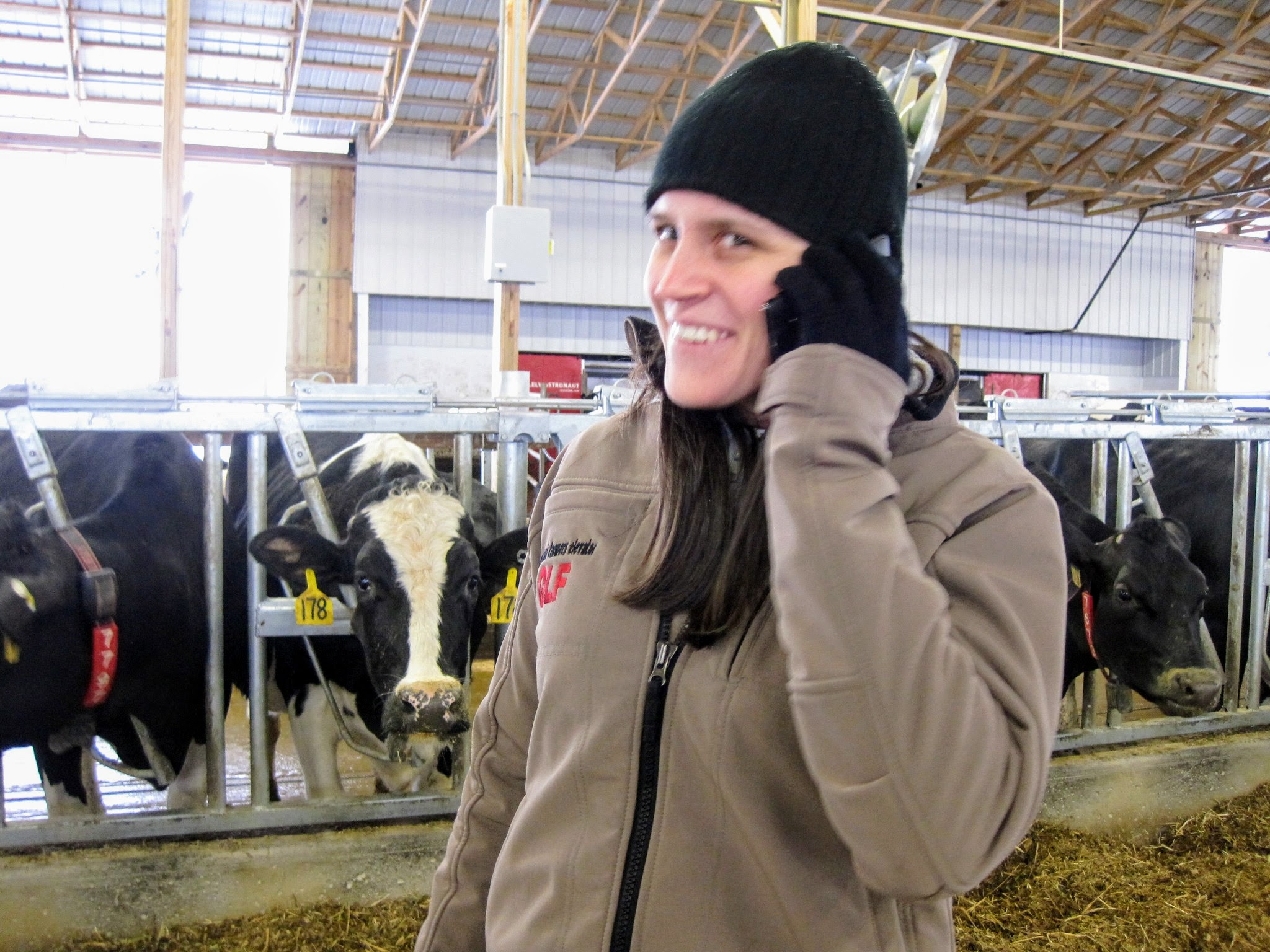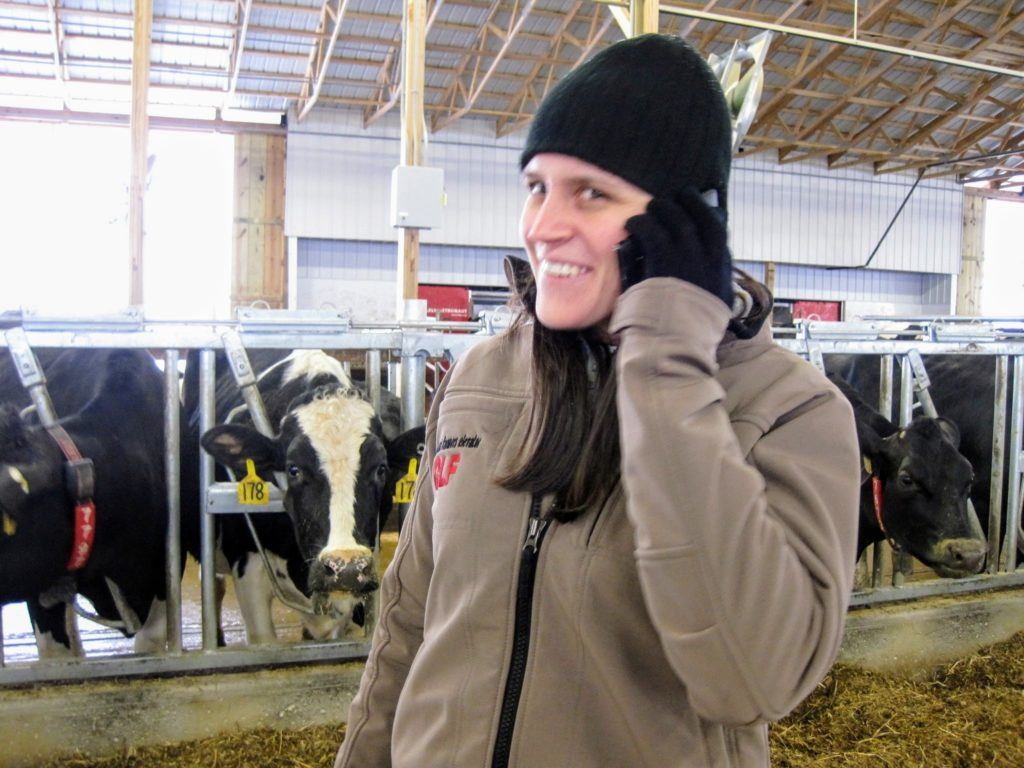 I have one coat that only comes out a few times a year which sounds crazy but on a day when its 10 degrees and really windy and I have to dig my car out, I need that top layer to be unbelievably solid. I have one from L.L. Bean that is made of lambswool and has a thinsulate liner… never even knew those existed til I was at their outlet store!
Ain't Having No Cold Feet or Hands.
Lord knows this is a top priority for me, I hate cold feet and hands! Emily Zweber and I are both huge fans of SmartWool socks. And Kelly Rivard points to good winter boots — water-resistant, non-slip tread & well-lined! It's so important to me that I have a few pair and have become one of those people… people who wear Ugg boots! My girl friends tend to have other allegiances — Leah Beyer recommends North Face, Debbie lives by Arctic Muckboots and Katie Pinke likes UnderArmour ColdGear socks and Kamik snow boots! Oh and I have some shearling houseshoes that are awesome when I'm home!
Even if it is just cool not cold, I'm a big fan of lots of prep in this one! And seriously, I have so many different weights of gloves made of various fibers. My basic gloves are leather with a thinsulate or cashmere lining. But when it is seriously cold out, I have a pair of lightweight Marmots I wear as liners in some fleece NorthFace gloves. Leah says she carries those "hot hands" packets that you can shake up and activate — I restocked on those just before Christmas!
Protect Your Ears.
I can't overstate the value of a warm hat, something to keep the wind off your ears! My nephew got me thinking seriously about a warm hat recently as he wanted one. I asked my farm tweeps for tips for really warm hats and was blown away with the response! Hats with flaps to cover the ears were tops for many though a few suggested headbands can be effective too. I kept the backup I had gotten for my nephew & it has come in handy!
Take Care of Yourself
Clothing is one of the things everyone seems to know if important, but there are some other tips for you and your home that can really make a difference. Some of this feels like commonsense but some of it took me a while to figure it out.
Take good care of yourself! It's a combination of things including Carrie's tip that you keep moving & not lick any flagpoles, Deb's suggestion to exercise more and Kelly's focus on zinc & iron to help you recover from a cold! She suggests beef to give you the iron…. and its yummy too!
Stay hydrated.
The reality is your skin provides a great defense against the winter cold but not if you aren't taking care of it. The constant barrage of heaters dry the air out so bad that you need to look at staying hydrated and adding humidity to the air. I have to say, having a whole home humidifer helps but I also have one that I use in the bedroom over night. And I even have a travel humidifer I use because hotels are notoriously dry! I try to drink twice as much water as I do in summer.
Slathering up with lotion is a big piece for Deb and drinking water are both on the list. Keeping your hands from drying out is also important — Deb Brown, Leah and Emily all agreed on that! I lotion up as I get out of the shower to lock in as much moisture as possible!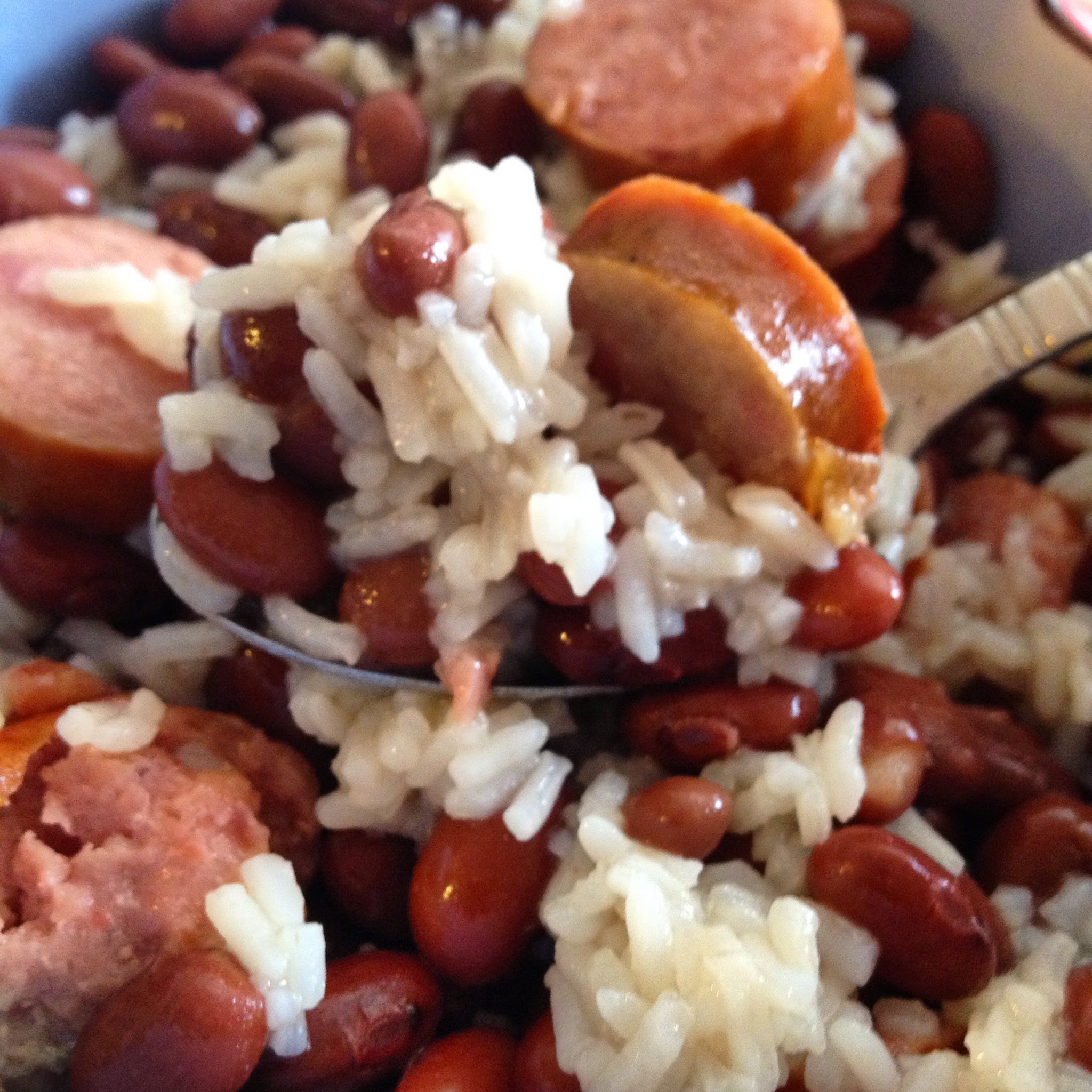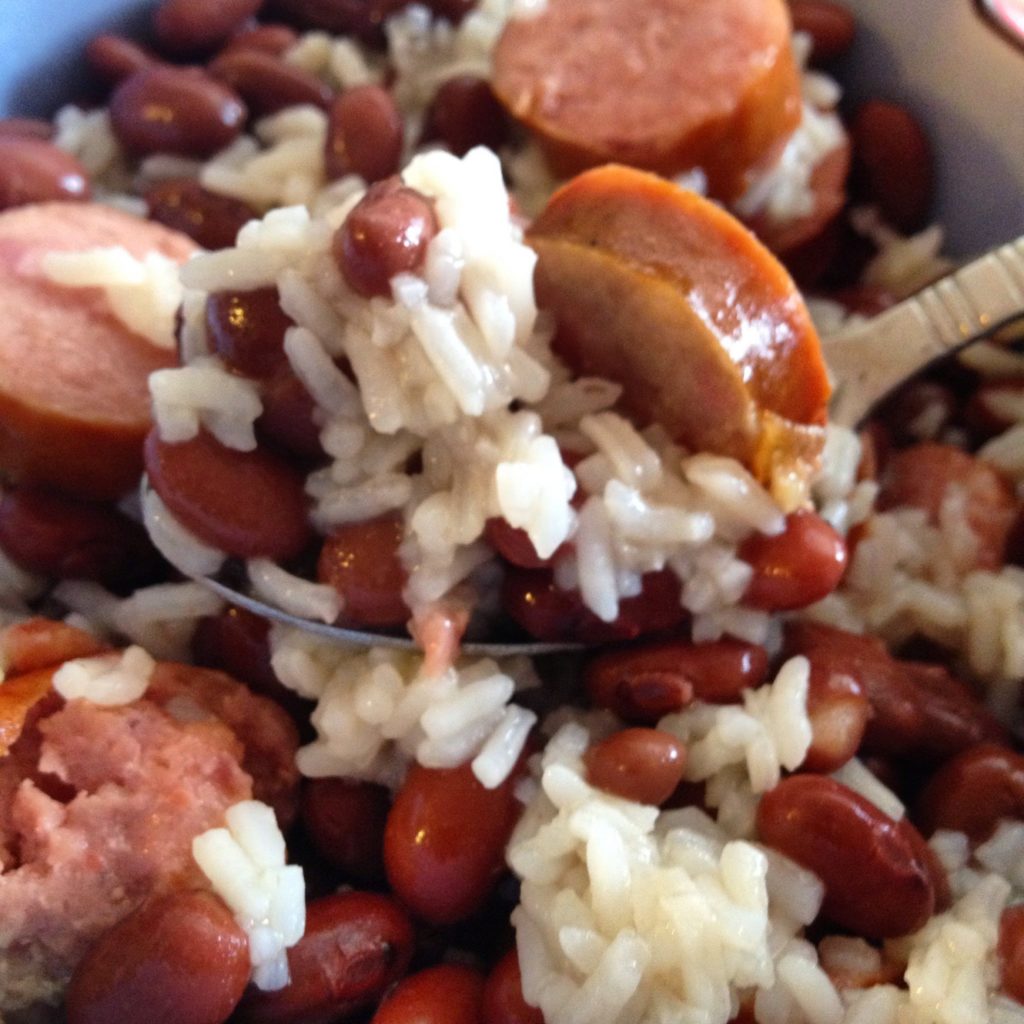 Eat Warming Foods!
I love to eat filling comfort foods that warm you from the inside! Debbie says keeping a big pot of soup on the stove helps her family get through the long ranching days working cattle. I have to admit red beans and rice or chili is more my style! Because there are so many options, I recommend you checking out the Recipes from the Farm Facebook group. No doubt something there will grab your tastebuds and shopping list!
Relax with hot drinks… maybe alcohol or both!
As I asked friends about tips to surviving the cold, it didn't surprise me that Dairy Carrie Mess was the first to suggest booze, but I have to admit, the strong support for it was less than expected! Pretty much everyone offered supportive words with Deb's suggestion of warm alcoholic Tom & Jerrys and spiked hot chocolate or tea doing well for the catch all. Carrie also has rumchata recipes! I am a big fan of chai, mulled wine and Mexican hot chocolate (like Trish mentioned!)
Get away!
This is one of the tips that definitely takes a bit of planning and budget but Val Wagner who farms in North Dakota immediately said people should book a trip somewhere warm so you have a thaw on the horizon! The ability to look forward to a break in the cold has been able to get me through a lot of things. I'd also say that taking full advantage of the rare warm/sunny day is definitely helpful too. Carrie sometimes not only gets that break in but visits farms in warmer places — I did that one year seeing The Phillippines in February. I highly recommend it!
Prep Your Home.
Having lived in several parts of the country in older homes and newer ones too. Some were much better at keeping the cold at bay than others!
Make Windows & Doors Air Tight
Not going to lie. Drafty houses are pretty common and so many farmers I know live in homes that were passed down for generations. Many of them have had to look at the windows and doors and replacing them may be the best answer but that is expensive so caulk, plastic insulation layers and fresh seals may be the option for you.
Learn to use fireplaces & get supplies!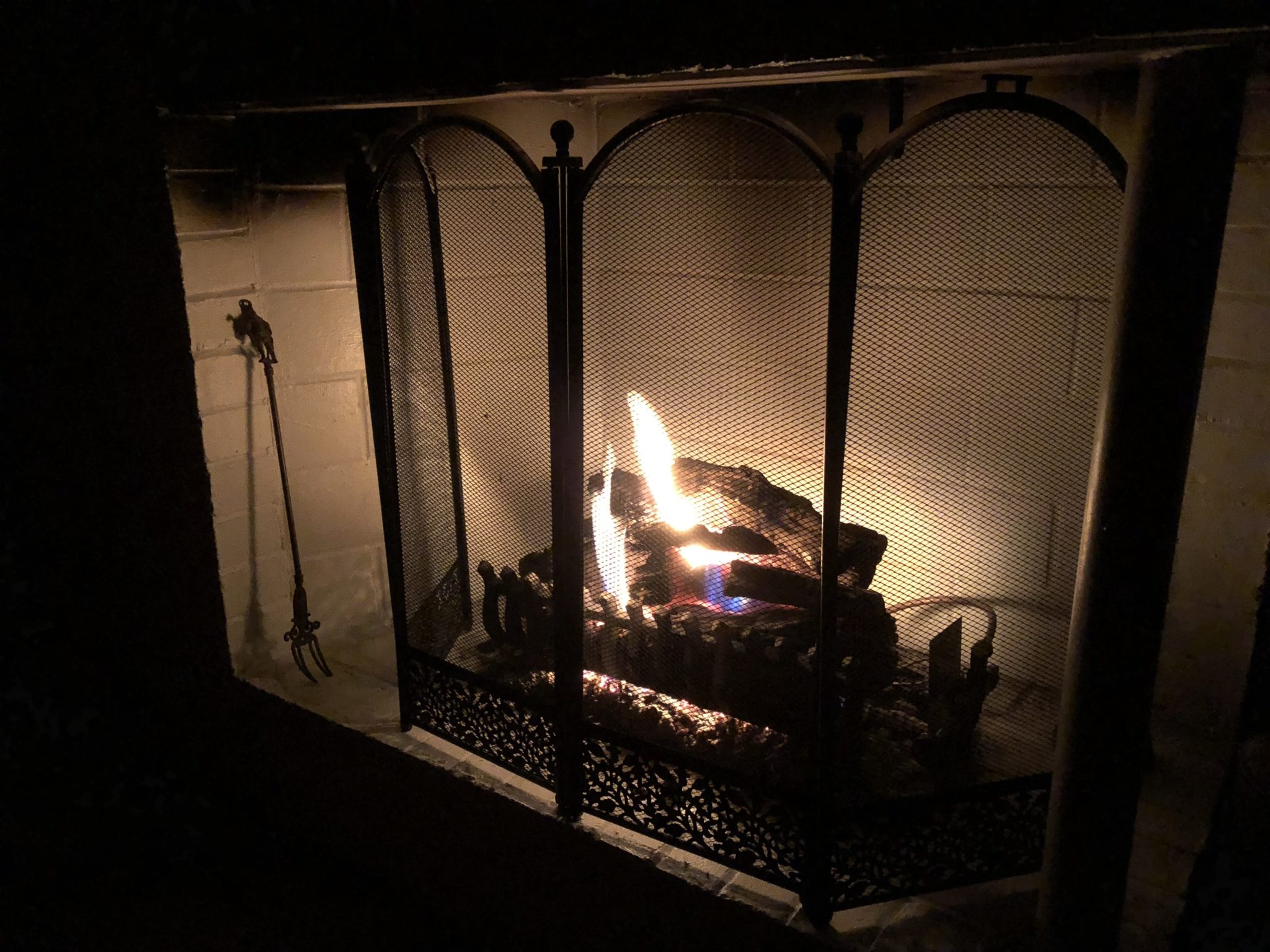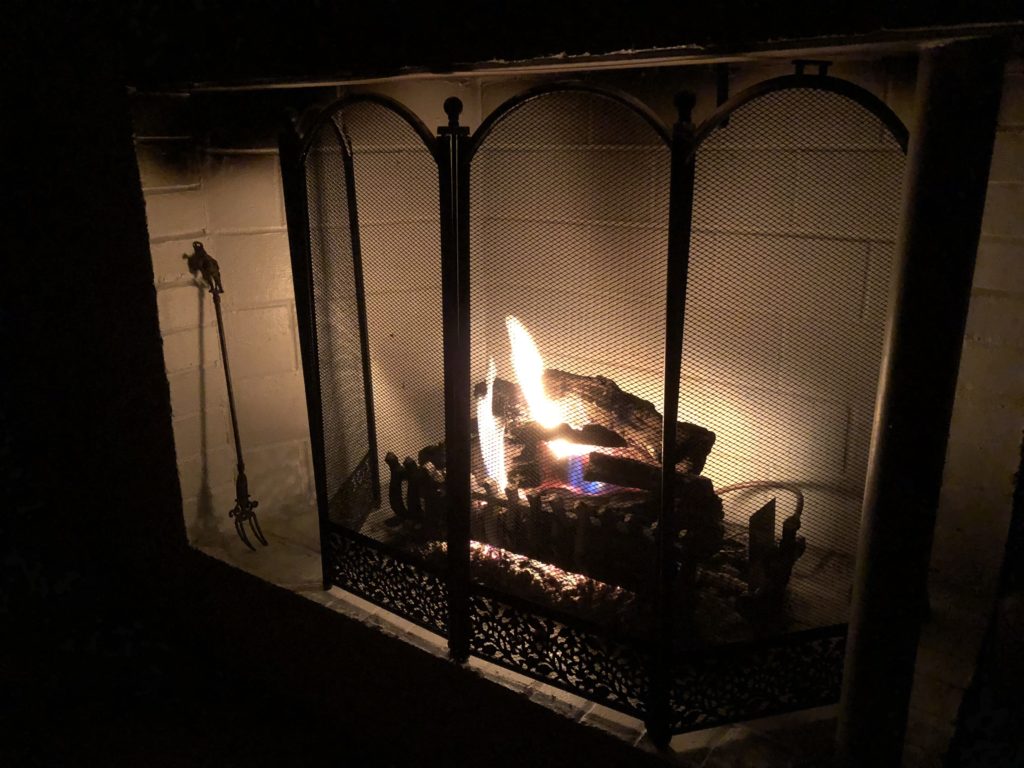 When I bought a house in St. Louis, I looked at the realtor like she was nuts when we talked about the fireplace inspection. I had never lived in a place with one and couldn't imagine being comfortable using it. Lord have mercy I learned quickly! The inspector walked me through things and I paid attention. I'm using that info these days! My favorite is the gas fireplace in the living room. I appreciate that it gives me another heat source in a major winter cold snap as well as the ambiance.
Get a good snow shovel & some ice melt!
When you are at the hardware store, check out the way various shovels grip. No joke, getting the right shovel makes a difference if you have much shoveling to do! I keep that and a broom at the front door along with some ice melt so I can get the front step cleared ASAP. A neighbor with a long driveway has ice melt in a spreader cart so he can cover a long driveway quickly!
Lots of tips for the house.
Remember power outages happen and you will want to prepare for that much like we do for tornado season!
Emily suggests you always have canned and boxed goods like tuna and mac and cheese in house.
Debbie says to get "a good generator! A big ice storm knocked out our electricity for nearly 2 weeks. We could run the water pump or the heater in the house. Not both. We have since bought another generator. Water pump was for cattle waterers, by the way. And never run out of booze."
Carolyn says if you are stuck at home, puzzles or other busy things for when the power goes out, candles, meals that don't require heating (last year one supper was a clif bar and Fat Tire). Keep your phone charged as much as possible, and have a radio that works on battery back up for weather updates.
Kelly shows her agnerdness saying a portable phone charger battery will also save you in a pinch if you lose power. Pre-charge it when you know there's a storm en-route. If you don't have enough hookups to your generator or don't have a generator, that extra battery life is a life-saver.
Deb reminds us to check on elderly neighbors. Close vents and doors to rooms you don't use. Change the filters in your home heater. Heavy curtains. Double or triple panes
Leah says skip that shovel I recommend and get a bobcat to dig you out! (Spoken like a farm girl!)
Carrie says you need to remember to reverse your fans so they blow heat down.


Keep Your Vehicle Prepared for the Winter Cold
Getting used to going out and about means making sure that you are ready on the road if a problem comes up. We have seen more than a few issues where roads close due to traffic accidents, etc.
Fill the tank. Check all fluids.
I find that one warm sunny day in a few weeks of winter cold and I always fill the tank! Not only does it keep me from having to brave the elements on another day, but there are other benefits too. It keeps me from worrying about giving the car a chance to warm up before driving it, etc. Living in a place where blizzards, Val knows there are times when drivers get stuck on the road. She says with that in mind, she never lets the gas tank drop below half. And points out that if you get stuck and can't get out, run engine sporadically rather than constantly and make sure the exhaust pipe is free of snow.
You want to be sure that when you do or get an oil change, you get all the fluids checked. Anti-freeze is an important component for the winter cold. And various things like power steering fluid, brake fluid and others being optimum can help you avoid an unwelcome issue.
Supplies You May Want.
The idea of stranded or having a problem while travelng came up for many farmers and The list of possible supplies to keep in the vehicle for those moments include:
Kelly preps for drives with kitty litter and a spare coat or blanket in your trunk at all times, dropping little if she can't get traction. Also, when snowy, make sure you clear off the front intake vent of your car. It seems funny to think of a car overheating in the winter, but poor airflow can cause big problems.
Carolyn focused on how to make the interior livable if stranded — have water bottles with you. And a container to melt snow in if you get stranded in a snow storm. We can live without food longer than without water.
Emily says you should keep winter boots, mittens, hats, blanket in front seat of car (if you are not wearing them). If your car stalls you will want to get them on quickly.
Deb says you should check tire pressure.
Leah recommends getting one of those silly ice scrapers with a mitten. Auto start on your car is awesome and she also suggests working from home as needed (so you don't have to drive).
The other factor to point out is the benefit of more and more cars having safety features like all wheel drive. Consider the other safety features your care has and make sure visibility is clear, that includes backup cameras, etc.
Keep Things in Perspective.
Having extreme winter cold sucks, sure it does. But homes are warm as are offices, restaurants, etc. Besides, there are benefits to extreme cold like fewer bugs in the spring!
Check out the sites of the farmers & friends who helped out:
Some of the information used in this post was previously published on my blog JPlovesLIFE.com.