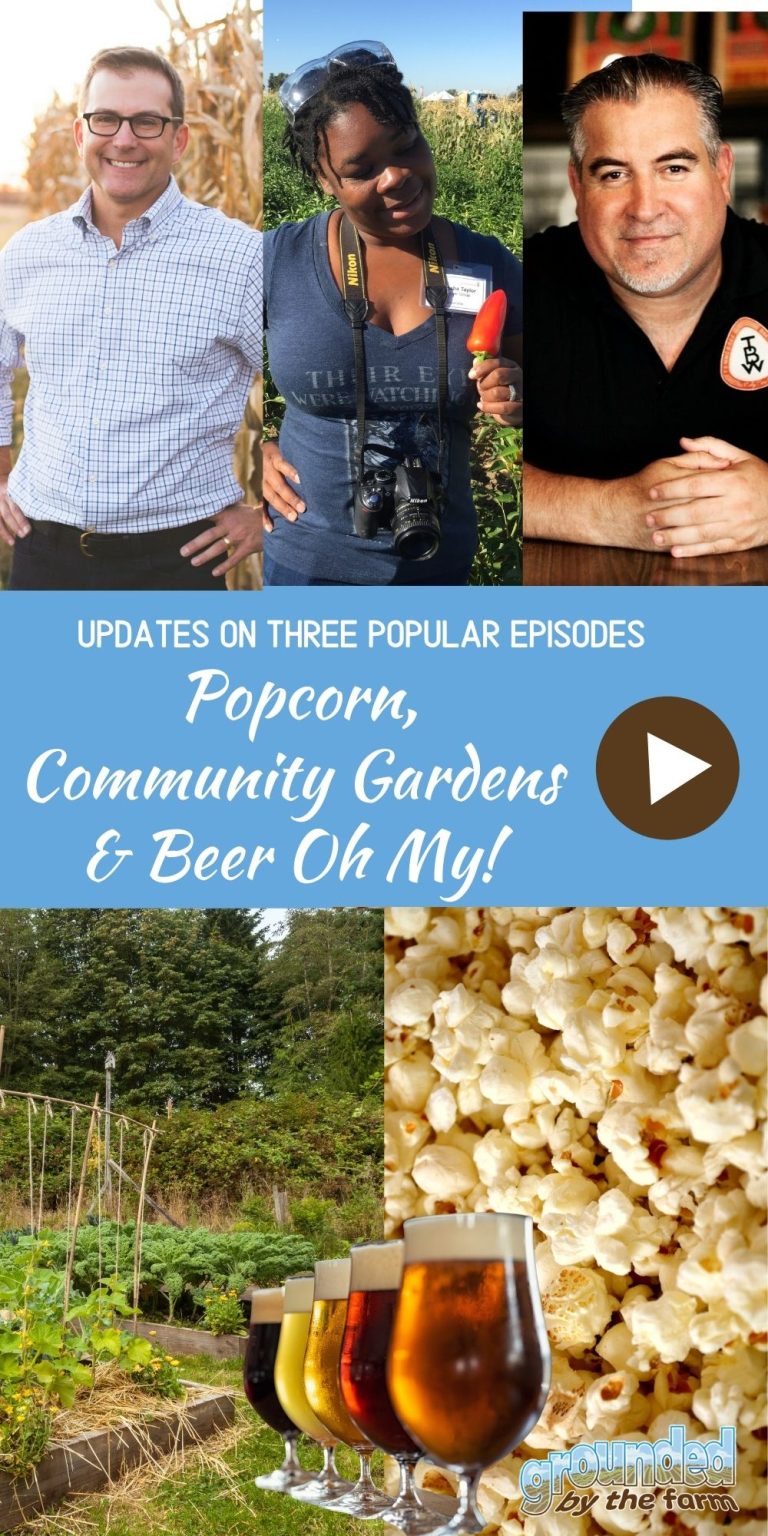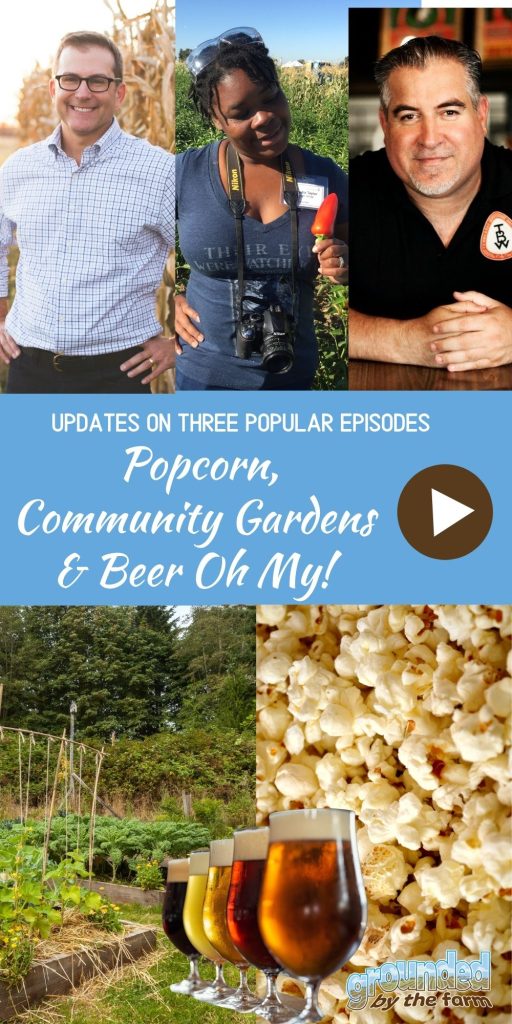 After doing the podcast for a few years, we thought listeners would enjoy hearing updates on three popular episodes of Grounded by the Farm. So in this week's episode, we touch base with three people we talked to some time ago about the latest happenings in their part of the world.
Here's who we talked to and the background on each of them from previous episodes.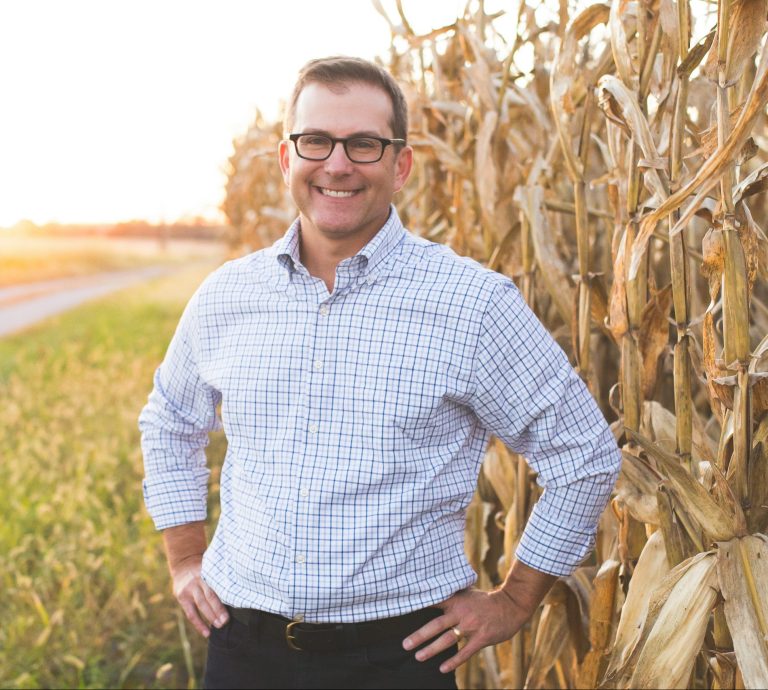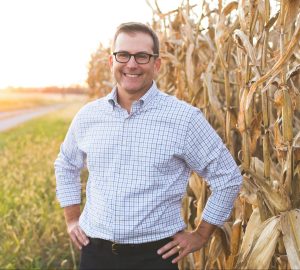 Growing A Premium Popcorn Business
We first talked with Matt Helms about his family's Ella & Ollie Popcorn business as it was in early stages. He showed us some big storage bins they had just put in and talked about how harvest had been good so they had a lot of popcorn.
As the first of our three popular episodes to update, Matt says the specialty stores in the St. Louis area have been great as have their online sales. They have expanded the number of places selling the popcorn AND they have expanded their product offerings too! Here's how things have grown:
The website and specialty markets have a full set of product offerings for popcorn aficionados. There are flavor-infused olive oils and seasonings to sprinkle on, as well as a microwaveable popper that I love so much I have been buying them for friends & family!
Ella and Ollie popcorn is available in grocery stores for a couple of geographies — Dierbergs Markets in and around St. Louis and Central Markets in Texas.
The number of varieties they are planted has expanded to five and that has allowed them to provide even more options. They now sell white popcorn on the website & through specialty shops, have movie theaters and gourmet shops all buying their popcorn and sharing the love of local!
They've even started a popcorn lover's club for folks who really enjoy keeping the good stuff around!
Growing Community In Chicago & Beyond
Natasha Nicholes and her family moved to the South Side of Chicago, into the West Pullman neighborhood and began creating community as they built a community garden.
The location of West Pullman is something that stands out and Natasha is anxious to expand the space available. Their first step is getting the current plots more efficiently organized. She thinks they can expand by a third or more from where they are by utilizing some of the knowledge she's gained. But they also have a nearby property in their sights that would make a huge difference for in-person meetings, events, planning, etc.
Since we first talked, they have grown the virtual community extensively! Putting Natasha's master gardener skills to work, but also pulling in a lot of other people who love gardening and have a particular depth of knowledge. She's held two major virtual conferences helping more people understand some of the highs and lows of gardening, planning, etc and is now building year-round programming. For instance, she's found experts in composting who are sharing knowledge in the weekly sessions they are setting up for the new subscription-based services for We Sow We Grow on Mighty Networks.
You can hear & see why it's one of our three popular episodes, that yay at the end says it all! If you are interested in supporting the efforts to build gardening skills and a physical location on Chicago's South Side, you can make donations to support We Sow We Grow.
Brewing the Best Beer with the Best Ingredients
Covid has thrown a few challenges at anyone in the hospitality and travel industries and Christian Spears says Tennessee Brew Works has certainly had them, but at this point, the team also has several things to celebrate.
First, Christian says, simply staying in business was the primary challenge and sadly many great craft breweries and restaurants were unable to survive. And while the TN Brew team was always amazing, there is a strengthened the sense of community and camaraderie now.
In 2021, the brewery received a major nod to the unique brews they connect back to farms as Farmer's Beat took a medal at the Great American Beer Festival. It's a unique offering the craft brewery works with Delvin Farms to get the beets for that and are looking forward to a butternut squash beer with that direct farmer connection in 2022.
The Nashville-based craft brewery is finally getting an expansion online. Spears says the supply chain difficulties have prolonged the expansion of the line but it is getting close now. That, combined with the increased demand for the product in the state, especially in east & middle Tennessee gives the team that excitement about what can come… and they are ready to go.
And if you want a great celebration in Nashville, with great beer and food, the TN Brew Works Instagram offers this tip.
View this post on Instagram
Before You Go….
We'd love to know if you enjoyed the update on past episodes. It felt like a good idea, but we realize we may just want to update with two at a time. It is just too hard to do this in less than 15 minutes!
Also, we have some fun Grounded by the Farm stickers that we want to make available to some of our regular listeners / readers. To get one, just send us a request via the contact form including your name & mailing address!