There is an almost magical quality for tomatoes and a tomato farm is a place that I can close my eyes and picture myself there, I can even smell it! So when you meet a guy who goes by Tony Tomato, you really expect him to deliver. And having had tomatoes that Tony White aka St. Louis' own Tony Tomato grew, it was just a matter of time before I convinced him to come on the show!
(A transcript of our conversation with Tony Tomato generated via AI is available.)
Becoming Tony Tomato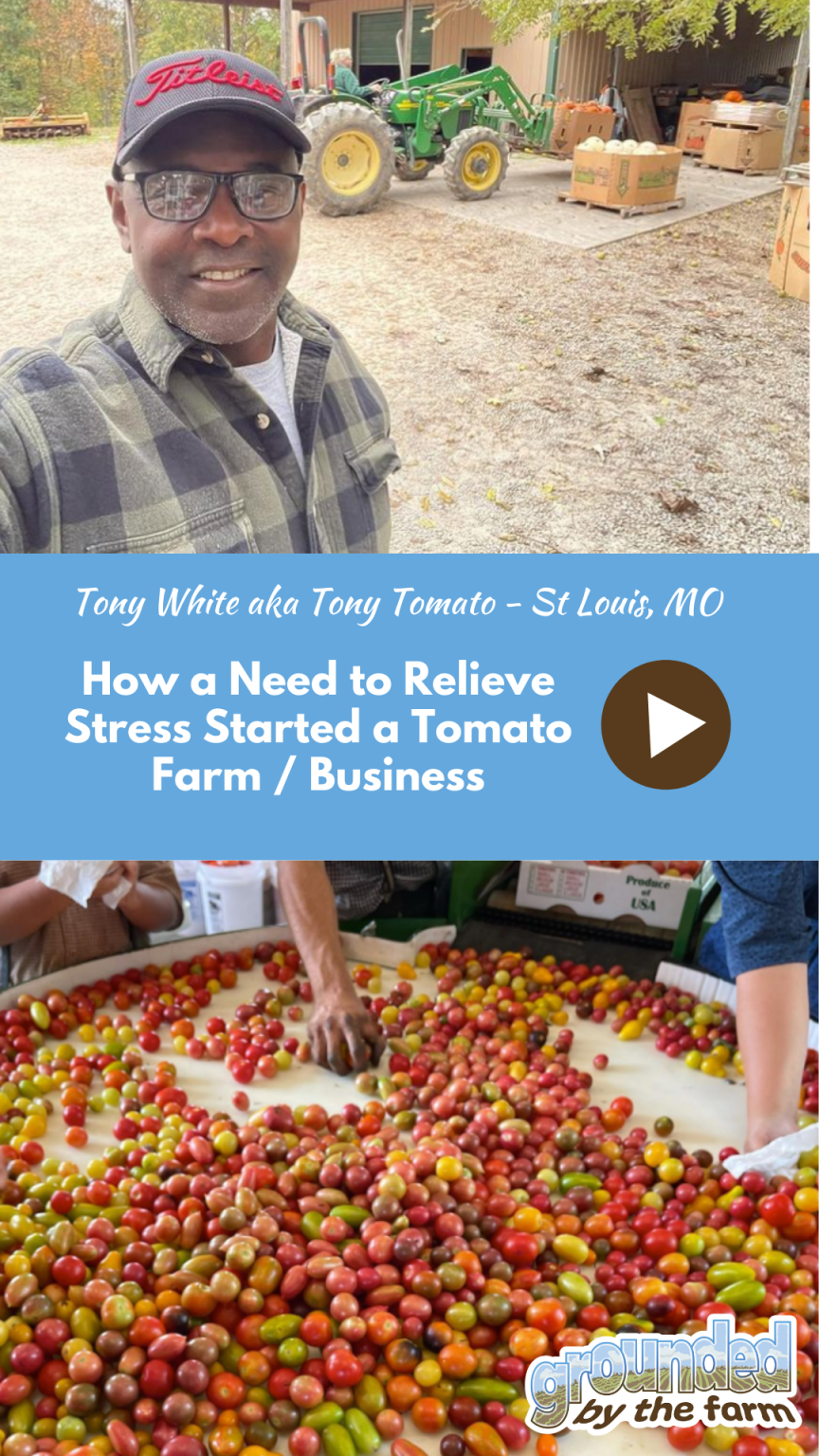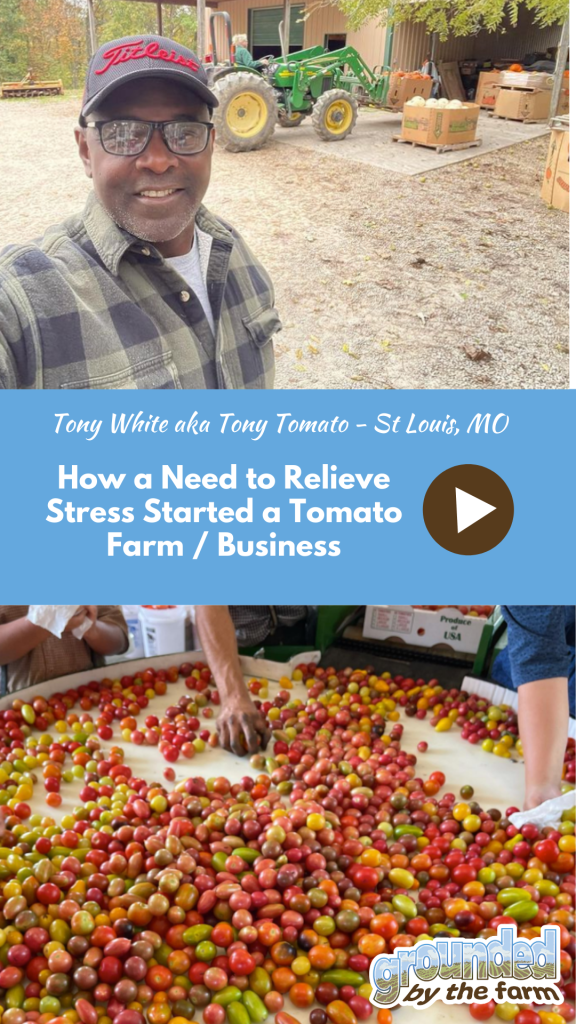 I met Tony one evening as a group was having an incredible dinner at a local restaurant and winery called Edgewild. There was a spread of appetizers when we walked in and the tomatoes immediately caught my eye. So when we were all introduced to Tony Tomato a bit later, he got a fantastic reception! What I didn't know then was that Tony had undergone a lot of career volatility and stress that lead him to try gardening as a stress reliever. Next thing he knew, he was the tomato farm connection!
He had long worked with the Yellow Pages in a marketing role and that was beginning to drop off. He took up a new hobby and started growing vegetables. And on the work side, he began building a business that had an accreditation process, to help people find the most reliable, efficient roofing companies, etc but he kept hitting roadblocks and challenges.
Tony said the garden faced some challenges but as he got the feel for it, he was producing incredible tomatoes and other vegetables. He grew more than his family and friends could eat, can or anything else. There was a restaurant across the street he approached, next thing he knew, a chef from another restaurant saw the load of tomatoes and wanted in on the action. Tony said his kids were with him that night and were mind-blown at how badly the chefs wanted the vine-ripened tomatoes. He left with a good feeling, some money for the kids back-to-school
As he talked to a mentor, he laughed about how well his hobby had gotten and how he had started selling tomatoes to a few restaurants. The mentor asked why Tony was fighting it, why not go for the business that sells itself and Tony had his aha moment and that garden was en route to a tomato farm.
A Tomato Farm Focuses on Taste & Color
Specializing in the tomato niche, is an unusual one and Tony says he sources great red tomatoes all year long as well as various heirlooms, cherry tomatoes, etc. The taste and depth of color are both priorities whether looking at yellow, orange, red or deep purples. Once it's plated, it's something to see.
That means choosing just a handful of varieties to plant himself at various intervals so he can have a consistent supply through an extended growing season and then working with others to fill out the rest of the year. He points out this is a premium, not the tomatoes picked green and shipped in bulk to be ripened later.
Nothing grabs his heart faster than a tomato salad! Just look at this one from his @tonytomato_tomatotony Instagram.
View this post on Instagram
Covid Throws Curves
Working so closely with restaurants, Tony's tomato farm was a bit shaky during the early days of the pandemic, but he saw some pivots and making them led to a range of other opportunities. He established home delivery, expanding to do produce boxes that offer a wealth of fresh produce grown locally. The boxes filled a great need with the gaps in the food supply chain.
And Tony also does produce boxes working with Operation Food Search… look at the box!
View this post on Instagram
Find Tony Tomato Online
Tony shares photos that will make you drool on the @tonytomato_tomatotony Instagram and Facebook as Tony's Family Farms Tony Tomato. And he has an email newsletter that includes a range of updates through the Tony's Family Farms website.