Building a community garden & the community that inspires more people to grow food in their backyard has driven Natasha Nicholes to do great things on Chicago's South Side & online.
Family Passion for Gardening
Natasha talks happily about the sense of wonder her Granny Blackburn created for her as a child. Going to visit her grandmom would yield exciting times in the garden and great meals to come.
Now, years later, Natasha is not only creating that excitement for her own children, but by building a community garden, she's making it available to children throughout the neighborhood. The photo below shows Natasha, her husband Shomari & their younger children to the left with some of the garden's volunteers.

A Community Garden Growing Pride
We Sow We Grow is a community garden non-profit that offers a lot of educational opportunities to the neighborhood the Nicholes family now calls home. The garden teaches residents about plants, pests, how to provide fresh vegetables for your home and more.
There are a number of volunteers in Chicago, others who get exposure to the program and feel empowered to garden at home too! And the community has grown to support gardeners across the US too thanks to a We Sow We Grow Gardening Chat Facebook group.
Natasha says she loves how many in the neighborhood see the urban farm as a point of pride. She says neighbors even tell people in other burbs that "you've got to see this."
Growing in Containers & Square Foot Gardening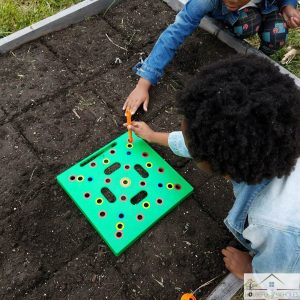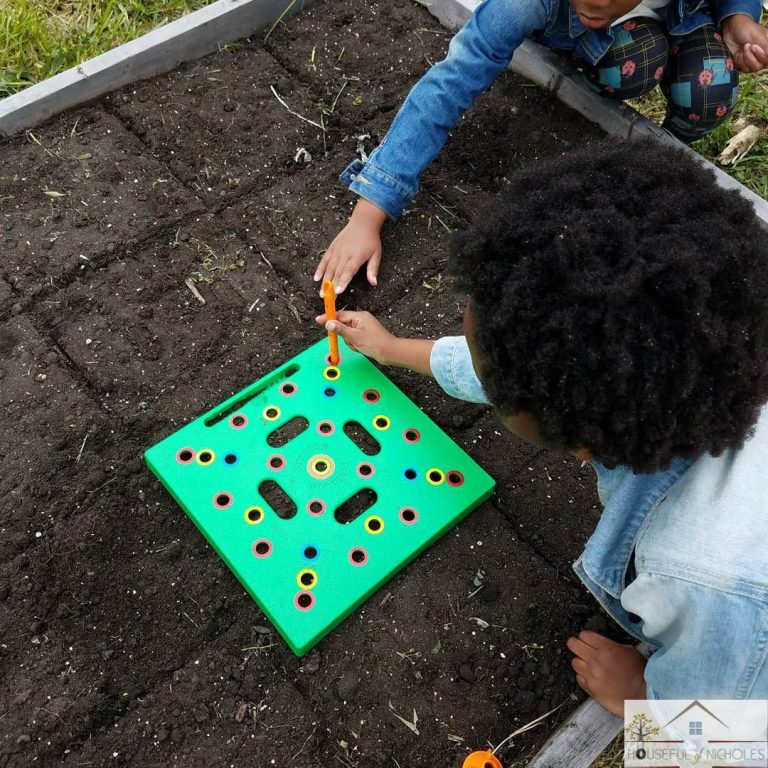 Natasha got her start 7 years ago, planting a few things in containers and once she found square foot gardening, she says she realized everyone should be doing it!
To plant a square foot garden, you learn what plants do well sharing space with each other and can grow corn along with vining plants that will use the corn plants as a trellis and the like.
A Visit to the Community Garden
Last May, I was in Chicago for work and had a chance to get to the garden with Natasha and the younger Nicholes. You can get a feel for the number of raised beds they have in this live video I shot while there and knowing they are all managed by the foot… wowzers!

Ways to Get Involved with We Sow We Grow
With the excitement and promise of gardening seeming to resonate with more and more people, the We Sow We Grow Gardening Chat community on Facebook is a great place to go for ideas and information.
The group is really active and includes both new and established gardeners across the US. Personally, I love that everyone there remembers and celebrates that joy of a first seedling, the first pepper of the season or whatever it is you want to celebrate!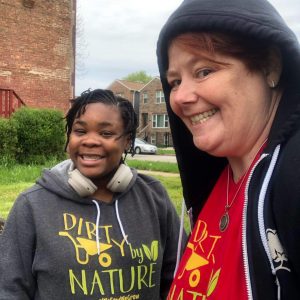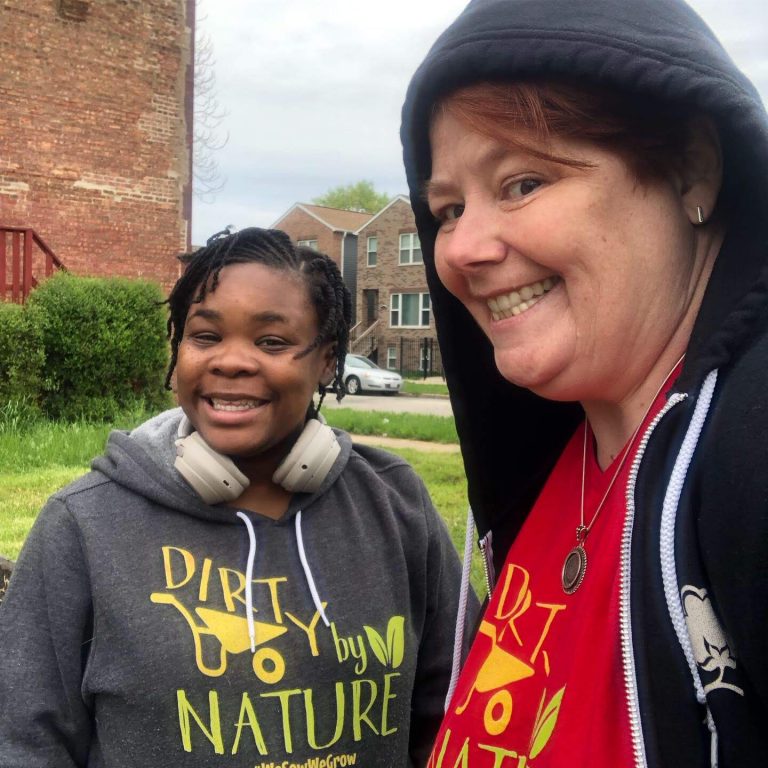 You can support We Sow We Grow through PayPal donations as well as buying various products like the "Dirty by Nature" t-shirts on TeeSpring. I love mine and had to wear it last spring when I went to the garden!
Natasha Nicholes' blog Houseful of Nicholes includes a category that shares a lot of gardening information including making a mason jar garden with your kids she walks through basics like how to read a seed packet
Listen to the Podcast to Hear
Some of the other topics covered in this podcast includes:
Becoming a master urban farmer / master gardener

Talking about tough years & good years

Creating community & a non-profit

Lots of people turning to gardening

Difference in scale farm – garden

Growing all the things

Planning to Plant

Where to Start
You may also enjoy hearing from these other black farmers.