When a friend told me he was starting a popcorn farm business, I felt certain that I would end up being a regular customer. And I sure have! Having Ella & Ollie Popcorn grown just 16 miles from our city's skyline dominator (the St. Louis Arch), seemed like a great idea. I had no idea how much I would learn about a favorite snack of mine.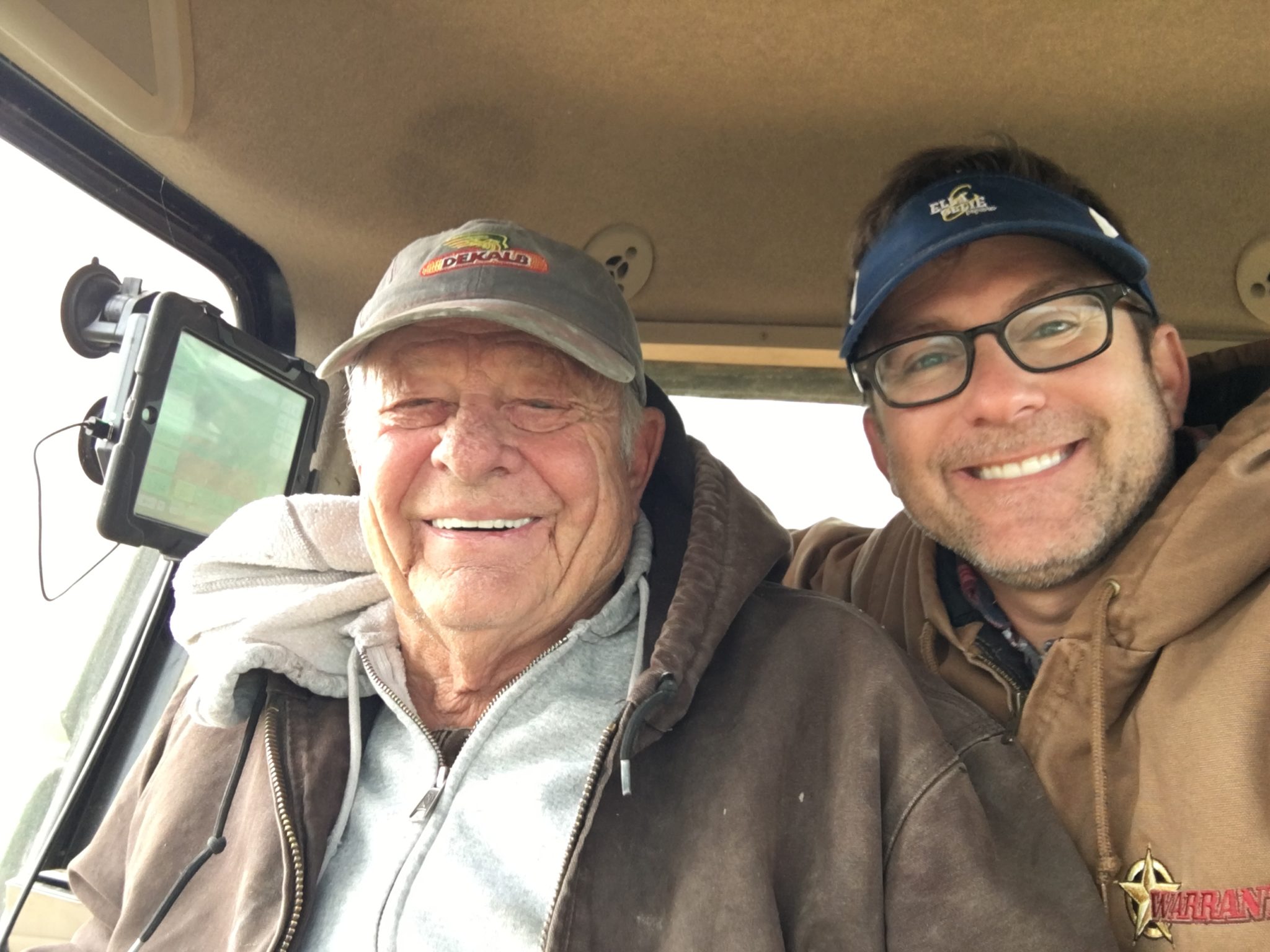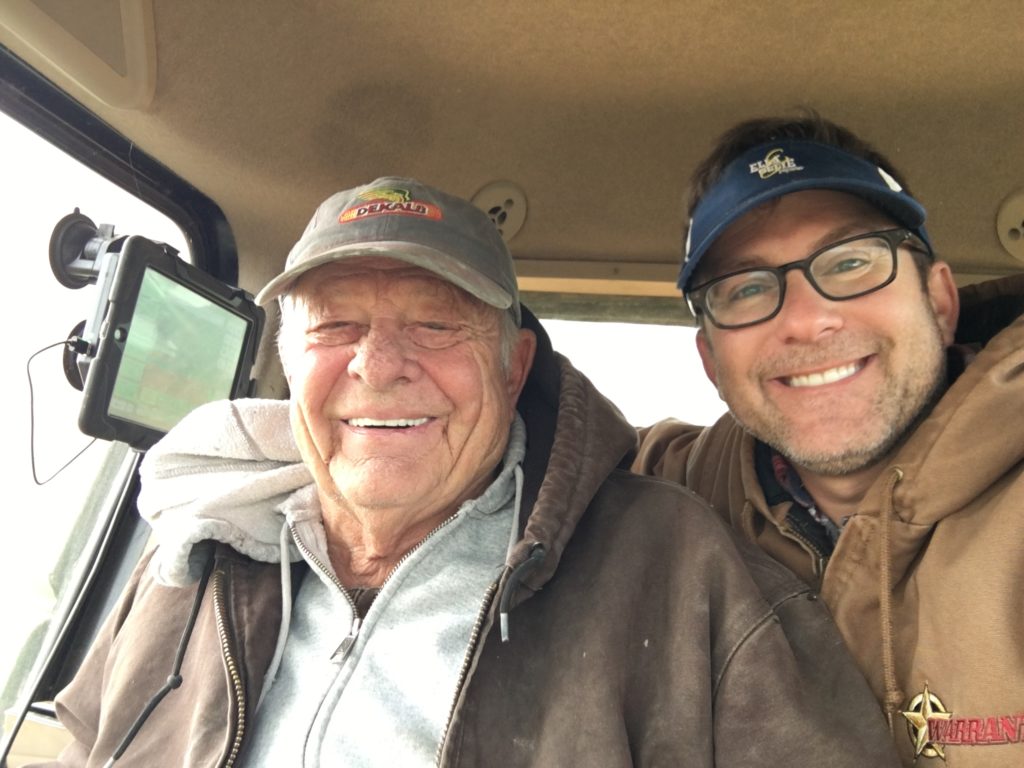 I goofed up and was out of town when he and his family harvested the crop. It would have been awesome if I could have talked my way into the combine — although with Matt, his dad Dale (that's them in the photo) and brother Fred all working on the crop, I'm not sure they would have had much room left for me! Just the same, I recently hopped in the car with Matt Helms to drive out to the farm.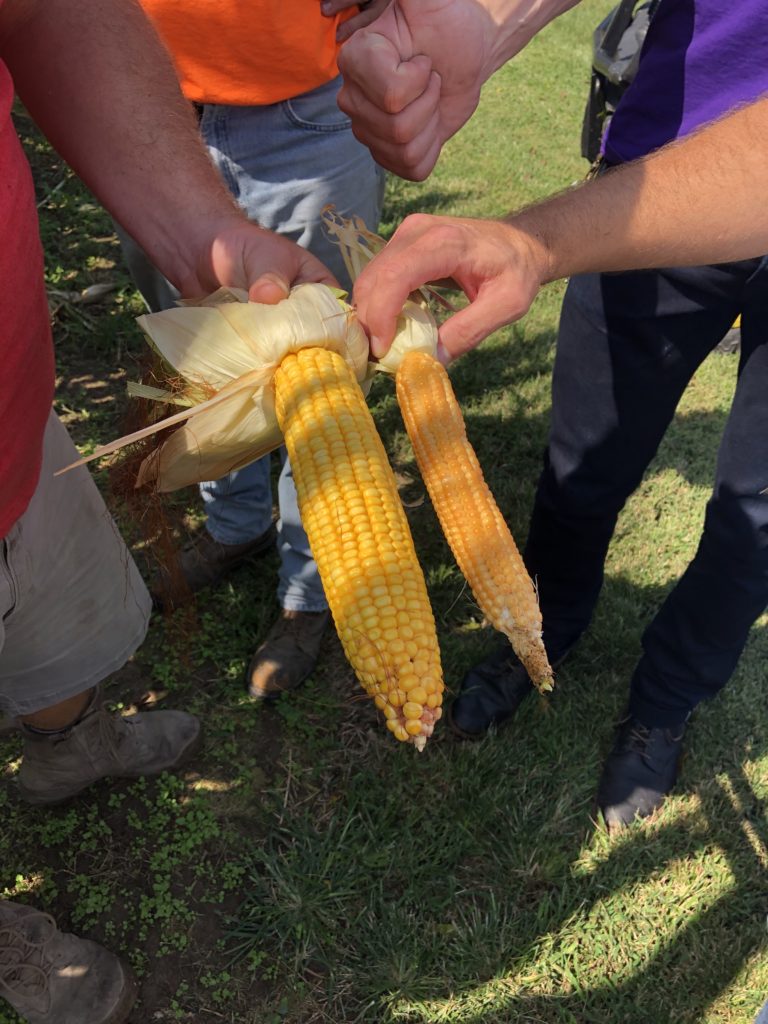 The weather here this fall was wetter and colder early. And that meant Matt was keeping an eye on the moisture. It's really important for popcorn to have the right moisture level so it pops perfectly! Matt took me out so I could see the last few rows of popcorn plants — a chance to see the cobs that look so different. Popcorn looks tiny next to either sweet corn or corn grown for grain. I also got to see how he pulls samples and tests moisture to insure the popcorn gets sent to the cleaning facility at the right moment. Check out the video to see what I mean.
Pulling multiple samples from each storage bin on the popcorn farm, from both the top and bottom let Matt check the moisture level and see whether there were any inconsistencies. We found the moisture was in the prime zone so Matt got excited as he thought about getting the new crop through the rest of the process — getting it cleaned and packaged up.
Now I need to get some for Christmas gifts!
You can order directly from Ella & Ollie's website and find Ella & Ollie Popcorn on Facebook.