When I say "pig farm", what is it YOU think of? From the things we see and "learn" from when we're kids, to the experiences we have when we're cooking up our favorite brand of bacon to listening to an interview with a pig farmer… there are so many touch points!
Inside this most-recent episode of Grounded by the Farm, we take you to western Germany to talk with farmer Marcus Holtkötter about pork and farming!
A Love of Pork
While many Americans ears perk up at the mention of bacon, Marcus tells us that wurst (sausage) and schnitzel (pork cutlet) are daily parts of the German diet for many. And I remembered having something that was translated as pork knuckle while I was there — seems to be called ham hock in the U.S. but I think it is prepared very differently! I can't help but wonder whether the Germans have had farm-direct Virginia ham!
Looking at the numbers, Germans really enjoy pork. They eat almost twice as much per capita as Americans do! Protein choices really shift based on what's grown in each person's area as well as personal dietary preferences.
Typical Pig Farm
Janice and Marcus have known each other for many years, and have toured farms together both in the States and Germany.
His farm, that features corn, canola, winter barley, winter wheat and – or course, pigs, continues to generate education points galore. The area he farms in is perfect for farming and a beautiful countryside too. Some small rolling hills, lots of trees and great small towns and cities nearby.
Marcus gives us a look at his crop in this video.
Münster is perhaps 30 minutes away and Düsseldorf with a major international airport is only an hour and a half away. He says that's great for him as they have a lot of access to people who love pork!
Having toured pig farms in the Midwest, Marcus says there are many similarities.
They built a new pig barn or stable just a couple of years ago. They build the barns out of brick which he says provides a different look than the US. And things like ventilation is critical. Marcus' farm takes piglets from birth to market while some farmers don't do the farrowing (sort of maternity barns for pigs!) The floors are slotted so manure can easily get away from the animals and food and can be pulled for use on the crops.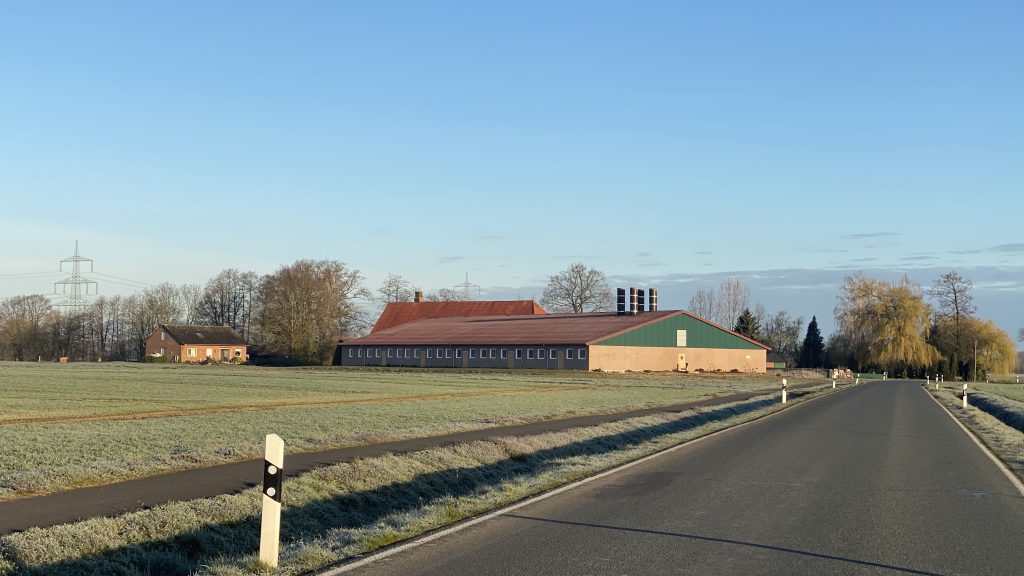 Focused on Animal Welfare
The Holtkötters participate in a program which pays them a premium to provide the pigs certain luxuries or as Marcus calls them play things. They have straw, wood and the like. It provides a financial boost for the farm too.
I still remember my first trip to a pig farm, the only thought I had in my mind was pig farms smell bad. I was really surprised to find out things aren't that simple. You might still think that pigs LOVE to "wallow in the mud" and while they do benefit from it, strangely, pigs are an animal that benefit WILDLY from humans taking special care to stay clean.
When it comes to personalities and recognition skills, you might think that pigs are towards the bottom of the totem pole. The fact is that pigs are quick to notice new things that are unfamiliar, and even have their own unique series of sounds to take note of those things they aren't familiar with. YOUR smells, your voice and the things you do that are "off the beaten track" for them instantly make them light up a room.
Marcus shares his version of the sound they make inside this episode…. so much fun! He says his father works in the barns more. And one of his sons really enjoys working in the barn too.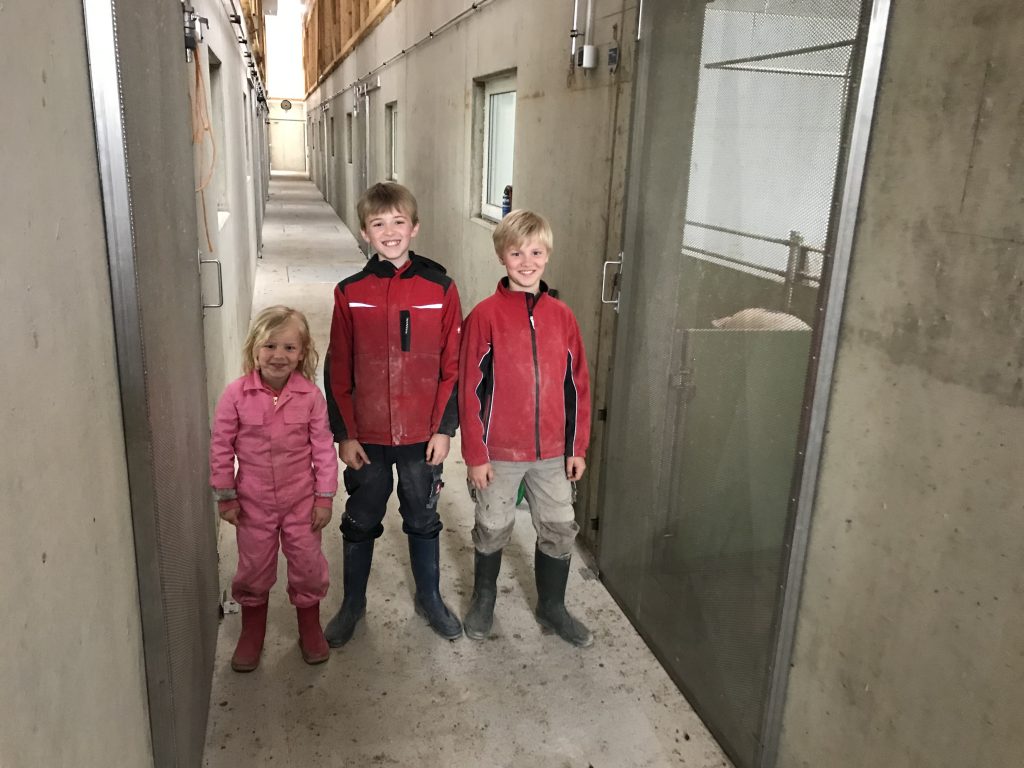 Barn Visits Aren't Easy to Arrange
So few people are able to visit a pig barn because biosecurity rules are very tight. A farmer needs to shower as they go in before they can work with pigs. these rules are in place to protect the pigs health. Biosecurity is incredibly important when it comes to pigs and pig farming. Contamination is something to definitely chew the fat about when it comes to safety.
In this episode, Marcus shares a variety of excellent tips that can help you prepare for a visit to a pig farm and how to help ensure that the pigs are able to live another day to provide a bountiful, meaty harvest. But you can also take a virtual reality tour of a pig barn now!
Working with Others in Agriculture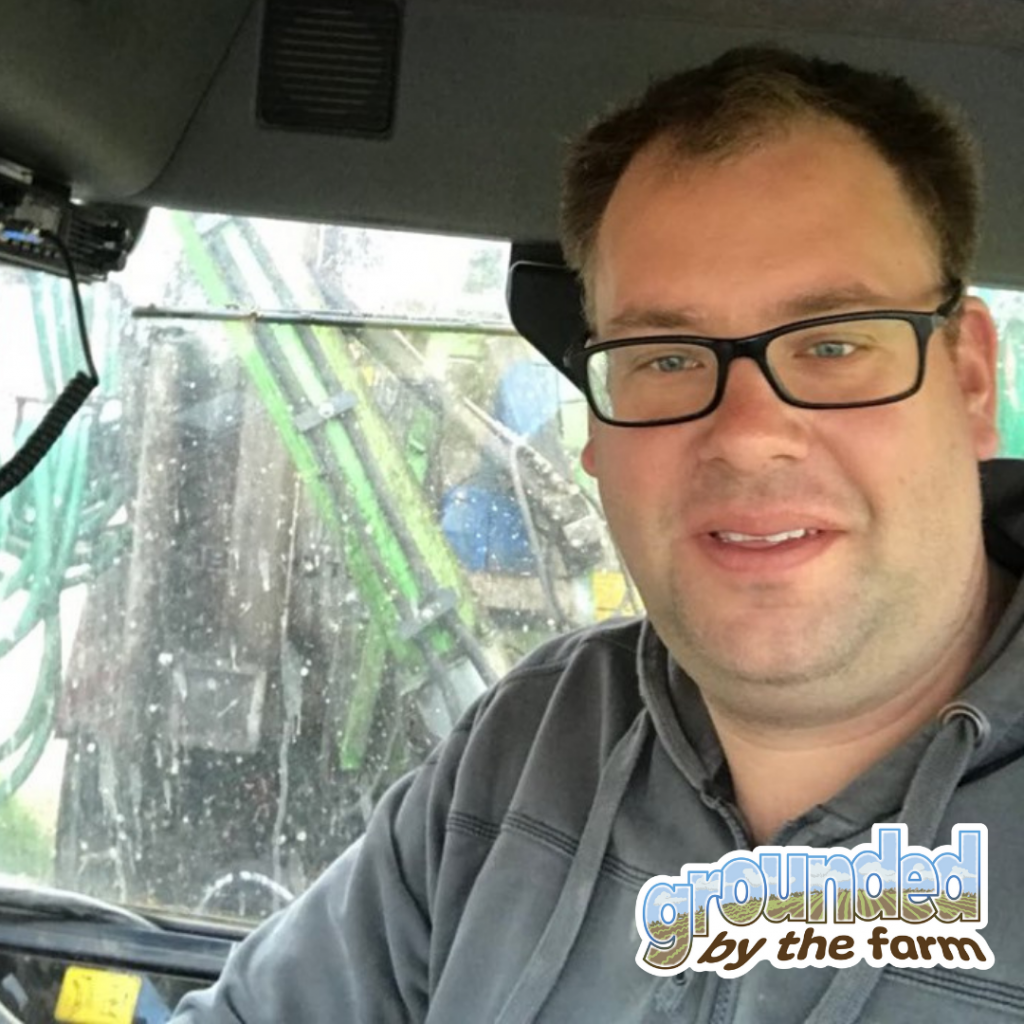 Marcus' farm is not too far from one of Europe's largest slaughterhouses (the name is Tönnies). He says the farms and processors work closely together and that presence led to the area producing 30 percent of the pork for the country!
Marcus also likes that he can get their pigs to the market quite quickly. This makes for a wonderful circular economy that continues to give back as the Holtkötter Farm is able to provide the wanted sustenance that hard-working Germans want. It's a tradition that has carried over to Marcus' son, who often is able to share educational tips and detail with his school teachers that are always eager to learn more about pigs and pig farming themselves.
So Much to Learn
Marcus laughs saying he's not sure what else people would like to know… he and his family are so deeply ingrained in agriculture, they don't always know what interests others. But they are always willing to share. In fact, one day in class the teacher was talking about wheat but mistakenly was showing barley. His son explained the differences and the teacher called that evening to apologize.
The bottom line is that, whether you're ready to have a delicious schnitzel on a cool, crisp morning, or have a hankering to get that slice of Applewood-smoked bacon on a burger or in some mac & cheese, or if you just want to learn more about these incredibly giving animals – Pigs are here for you!
Listen to this episode, tell us what you think, and remember to follow Marcus and the Holtkötter family's efforts on Twitter at @BauerHolti and check out his website www.Holtkoetter-Agrar.de.
Their story, products and legacy are just like their homestead's buildings – strong and built to last.
Wow Moments from Our Editor!
Marcus' farm is 400 acres! That's a lot of space! Not sure how much that is? No problem! Let's put 302 and a half football fields together! There we go!
Did You Know: The EU countries with the highest production of pig meat in 2019 were Germany (5.2 million tonnes) and Spain (4.6 million tonnes), followed by France (2.2 million tonnes); together these three countries account for more than half of the EU's total production. These numbers are HUGE and an incredibly large source of resources for so many people worldwide!
Oil is Oil, right? WRONG! Let's learn all about the differences between Canola Oil and Vegetable Oil.
Marcus tells us all about his farm, that includes growing corn. Don't forget Dave talked to us about that!
Marcus quickly mentions the Winter Barley he grows on his farm. Want to learn more about it? Look no further! Check out our episode about barley grown for microbreweries or this article on winter barley from science direct.
Are you familiar with winter wheat? Marcus – while mentioning a variety of resources that he and his family provide, quickly mention winter wheat. Find out more about it now!
Eating a Lot of Pork in Germany – Stats Twice as Much – What IS the story?
Janice talks about it. Marcus talks about it. Marcus' son loves to take in at least twice as much as Marcus. YOU, are ready to take in schnitzel…
Ready to Make Your Own Schnitzel?
Janice mentions "Osso Buco" – are you familiar with it? This food blogger in Nashville made pork osso bucco from meat she got at Batey Farms! Find out all about it now!
Schweinshaxe – Never heard of it? Time to learn more about a dish you really do need to have, especially if you're a fan of pork!
Find out more about the history of Farming in Germany!
https://en.wikipedia.org/wiki/Agriculture_in_Germany
Düsseldorf – Are you familiar with this city? Janice went and loved the Düsseldorf Christmas markets!
Few things show as much detail about a given area quickly, than a MAP! Check out an Agricultural Map of Germany now and learn what kinds of crops, livestock and more are being generated to provide worldwide resources! Amazing!
It's the 50th Anniversary of Germany's Largest Slaughterhouse! Find out more now about Tonnies!
Oddly enough, Marcus' farm features soil and resources that are very much like what is featured inside of IOWA in the United States! Check out more about The Iowa Pork Producers Association now!