As we round the foods on the holiday plate, it's time to talk about growing corn! Corn isn't just one of the staples for a healthy holiday season, it's a consumable that has been around since the beginning of time. With so many types, varieties, colors, flavors and people that grow and harvest it, there's a TON to learn about this little, robust and incredibly diverse crop!
Iowa Corn Farmer Dave Walton
To walk us through corn, we turn to Dave Walton of Walton Farms in Wilton, Iowa! (Yes, that's a photo in a soybean field. Oh well!) Connect with Walton Farms online today and tell them the Grounded By The Farm Podcast sent ya'!
Walton_ Farms
on Instagram
What is teosinte?
When we say the word teosinte, what comes to mind for you?
Teosinte is a tall grass native to Mexico and Central America. And it is commonly considered the ancestor of the corn that the world enjoys today in a vast number of ways. I don't mind admitting that it just looks like a bunch of overgrown grass till you look at the seed head.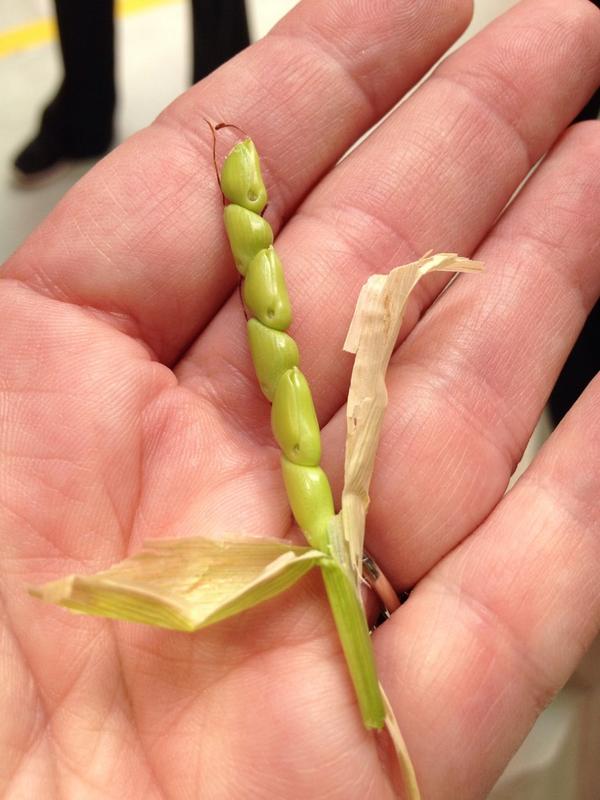 While we're talking about corn, did you know that teosinte is inedible until it is processed by grinding or something?
Growing and eating corn is a BIG deal! Speaking of "Big" do you remember the movie scene from Big Janice mentioned where Tom Hanks eats "baby corn"? You will after watching this scene!
Different Types of Corn
How many types of corn do YOU know about? Inside this episode you'll learn about many different kinds of corn – not all of which is bred for human's to eat… some high starch corn is used for livestock, in processing and even fuel.
Sweet corn is right where many of us go to when we think of corn…. I mean, it is so amazing fresh out of the field!
What is your favorite way to eat corn on the cob? While sweet corn has more sugar content, and yellow dent corn has more starch, there are many different ways and types of corn to eat.
Ever heard of "really old corn?" There are a series of corns that Dave talks about that are actually from colonial times! It's unique, grows tall, but looks pretty different from his field corn. He sent us a photo that shows the difference in cobs — the one on the right has more starch in it and dents as it dries down, the one on the left is one Dave grinds for use in food at home.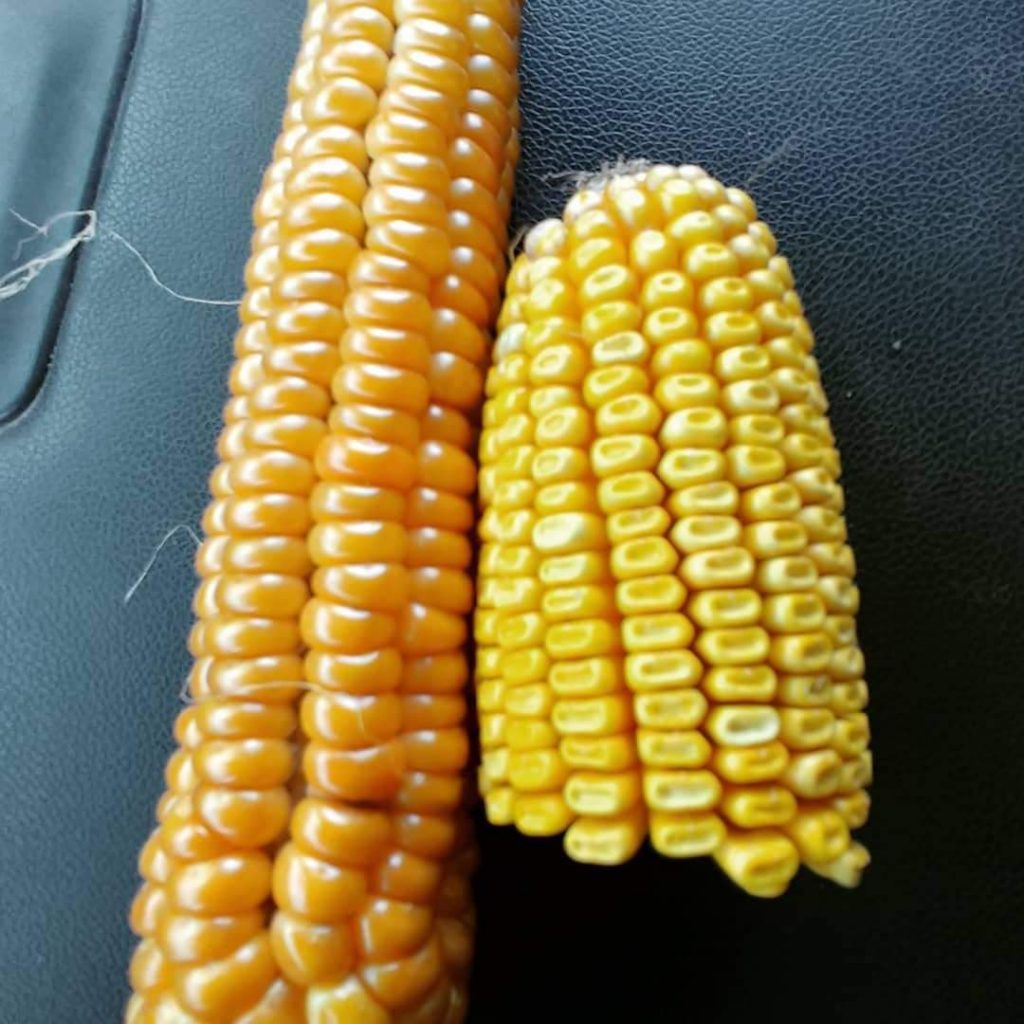 Where can one find more information about "heritage corns" and corns from different times in history? It takes getting creative, but Dave says it's worth the networking!
Farmers like Dave test the moisture in corn to keep an eye on quality. It's the same process Matt walked us through when we talked about
growing quality popcorn
last year. Listen to this episode of Grounded By The Farm to make sure YOU have the right level of POP in your corn!
Keeping Corn On-Hand
Looking for the secret to freezing corn to save for later in the year? Farmers like Dave Walton have got the system down! He shares his in this episode… give it a listen to hear his tips.
You can also check out this post from my friend Leah who's written out our family's fast and effective how to freeze corn in great quantities if you are lucky enough to have that deep freezer ready in July!
Home Ground Corn for All the Things
Dave shares some of the ways the family uses corn at home in this episode saying that they love to make tortillas with some of the blue corn and some of the older varieties make great polenta too! He even sent photos of some of the polenta he had made.
Masa – are you familiar with masa? It's mentioned several times in this episode and is critical to those tamales! Dave and company make it "Fresh as it can be" at Walton Farms. Dave talks about grinding corn to various textures.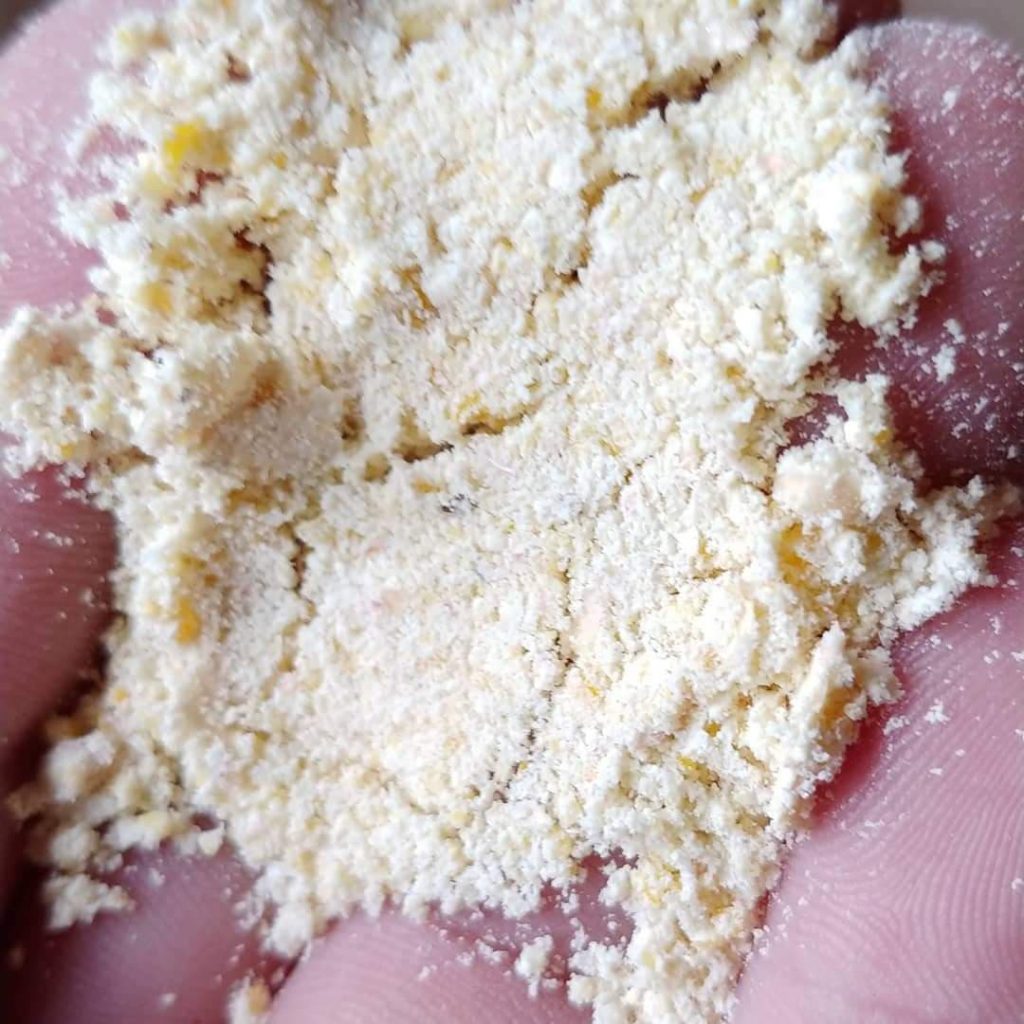 Holidays and Corn Go Hand-in-Hand
How many of you have CORN CASSEROLE during the holidays? It's a centerpiece inside of many tables – including Dave's! And cornbread / cornbread dressing is the best! Definitely a family favorite of ours.
Being Southern, I turn to tamales for Christmas-time enjoyment of corn! Having friends of Mexican heritage, tamales are the spot, but I also spent years in the Mississippi Delta — a region that holds that food so dear that they have a tamale trail! And I can hear it calling me and may have to head back down once covid is behind us. For anyone in the St. Louis area, you should check out The Tamale Man — feel free to hit me up if you want help placing that order! I love what they are doing!
Growing Corn in Your Garden
With corn being native to the Americas, it can be grown in most areas of the US. And growing corn is pretty popular in backyard and community gardens. We asked Dave what we should know? and he points out using top soil as a base.
And many home gardeners The Three Sisters Method: Are you familiar with it? It's a way for corn, beans and squash to all thrive together.
Importance of Healthy Soil
Ready to help your soil be healthy, retain structure and stay in place? Dave talks through you how to keep our soil healthy and ready not just for corn – but for "Cover Crops" that are a used on farms all over the world!