The unique taste of lamb draws me in almost every time its on a menu and I think pasture-to-table lamb is something everyone should try. The Mediterranean flavors just aren't the same without lamb. That's what led me to head southeast from Columbus, Ohio, to the Root family farm. Kristin Root Patterson shares the family's love of sheep, and how they combine animal care and a love of great food.
The Roots raise Dorset sheep, a breed that supplies meat and wool to people in the area. We talk about favorite ways to prepare lamb as well as take a look around the barn and pastures!
Finally, Lamb is Easier to Find!
Lamb wasn't something I had a chance to get to know growing up but as I started traveling, it became something I was a lot more interested in. Kristin says she has seen the same. Even major warehouse stores offer lamb in their grocery sections. The family sells their meat and wool both locally and that means she knows as tastes change.
Lamb chops and leg of lamb are always popular, but as food programming on TV and streaming services have been encouraging people to discover new possibilities, Kristin says conversations with their butcher get more interesting as people want cuts done differently, she hadn't even thought of cutting a brisket before but a customer wanted it so they figured out how to do it!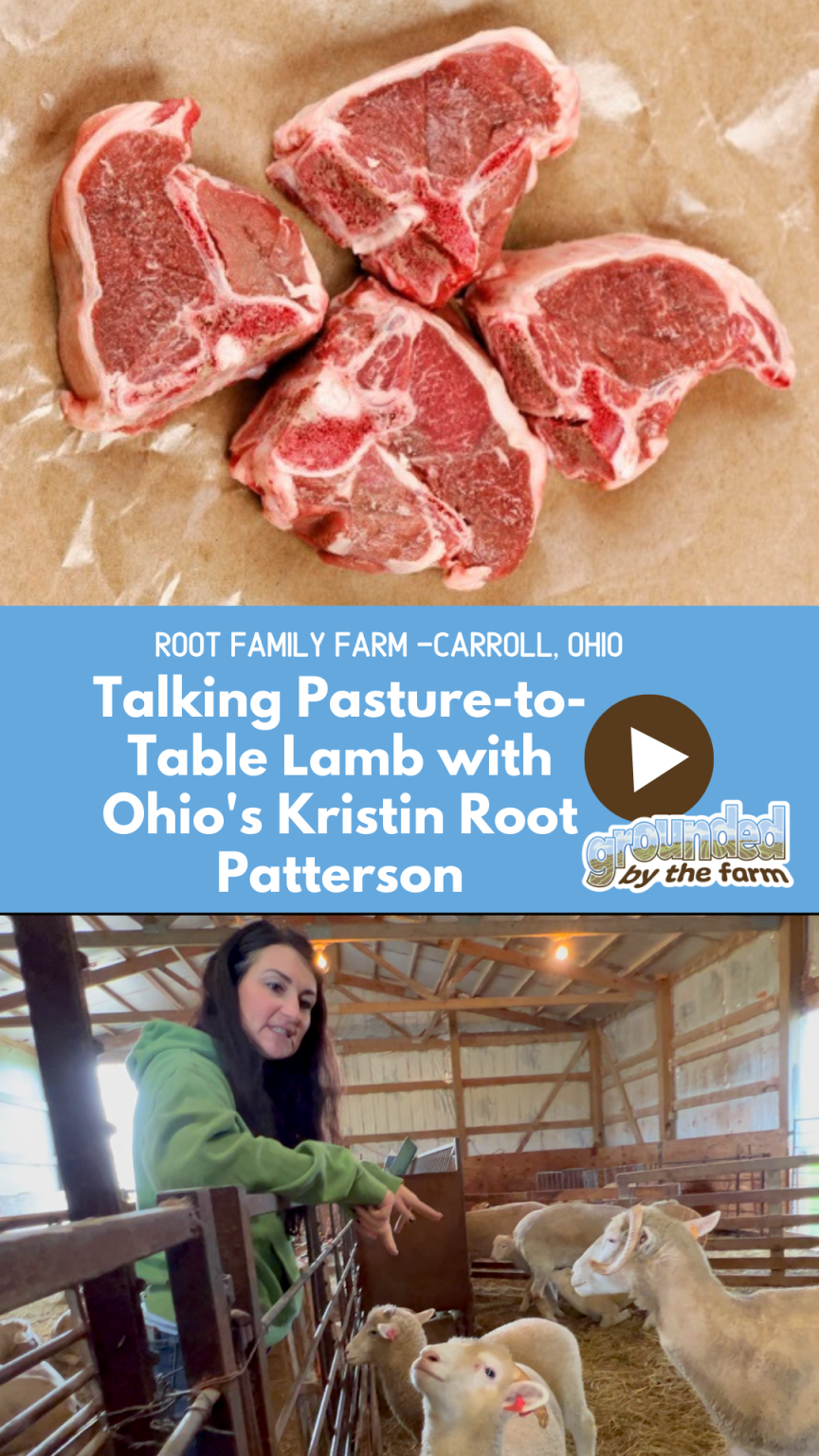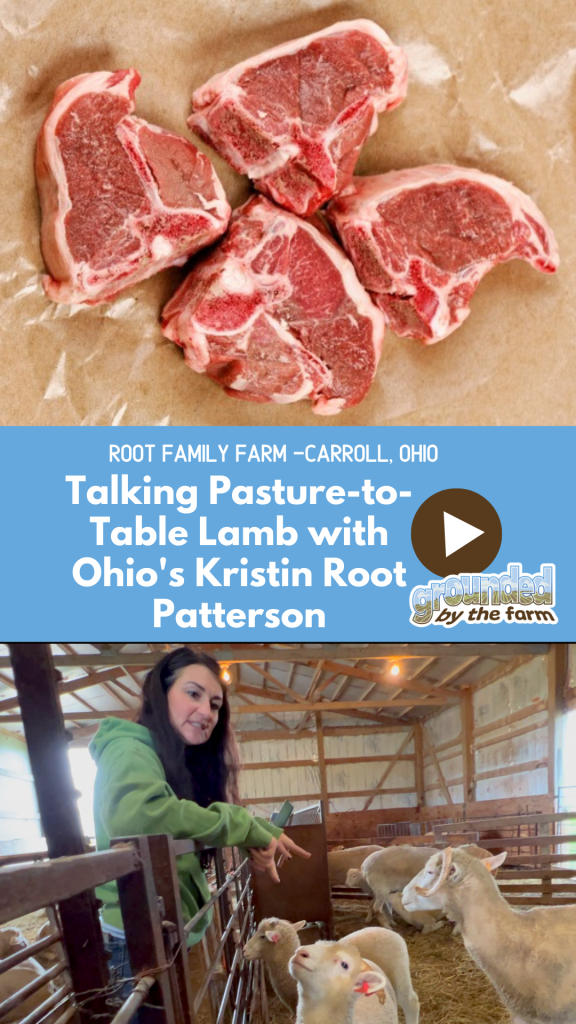 One note Kristin makes is to pay attention to how the meat is trimmed out. Lamb is a lean meat and some may be tempted to leave a layer of fat around a cut, but Kristin says unlike some other meats, the fat doesn't add flavor. Most butchers will trim it closely, but you may want to be sure.
How to Prepare Pasture-to-Table Lamb
There are lots of ways to prepare lamb, but Kristin cautions people to pay attention to doneness saying overcooked lamb is the easiest problem to have. With that in mind, they always go rare though she says ground lamb tends to be cooked a bit more than some of the cuts.
Kristin talks through a lot of options for cooking lamb in our episode. And wow did I get hungry! A favorite for the Root family is lamb chops and they like to keep it simple Kristin says — just a little salt, pepper and garlic! Put them on the grill or maybe cast iron. For larger cuts like leg or shoulder, they typically use a crock pot or smoker. The family prefers to serve lamb with potatoes, rice or risotto and some green vegetables like green beans or asparagus.
A Family Affair
Three generations of the Root family are involved on the farm. Kristin says her dad keeps saying he's going to retire, but the morning I was there he had been out trimming hooves which doesn't seem like retiring at all!
And it's clear that Kristin spends a good bit of time with the flock too. But hearing about how much her teenagers (Campbell & Parker) enjoy working with the sheep, being involved with the meat business, competing with wool clothing and more makes it clear there is potential with pasture-to-table lamb from the family well into the future.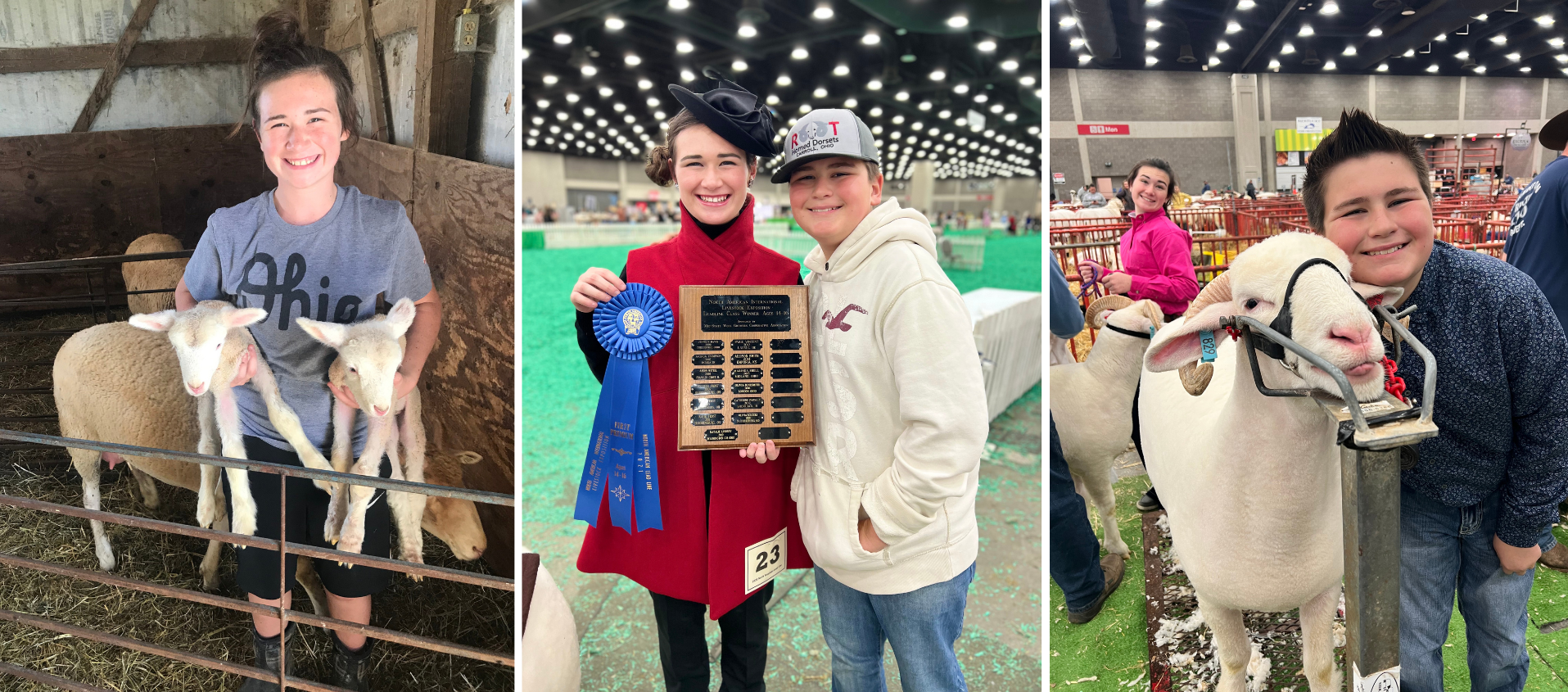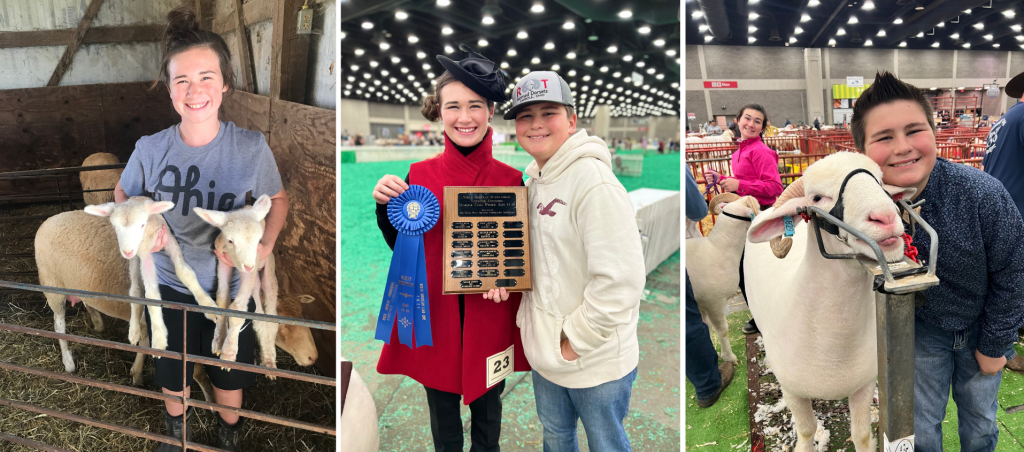 Raising Horned Dorsets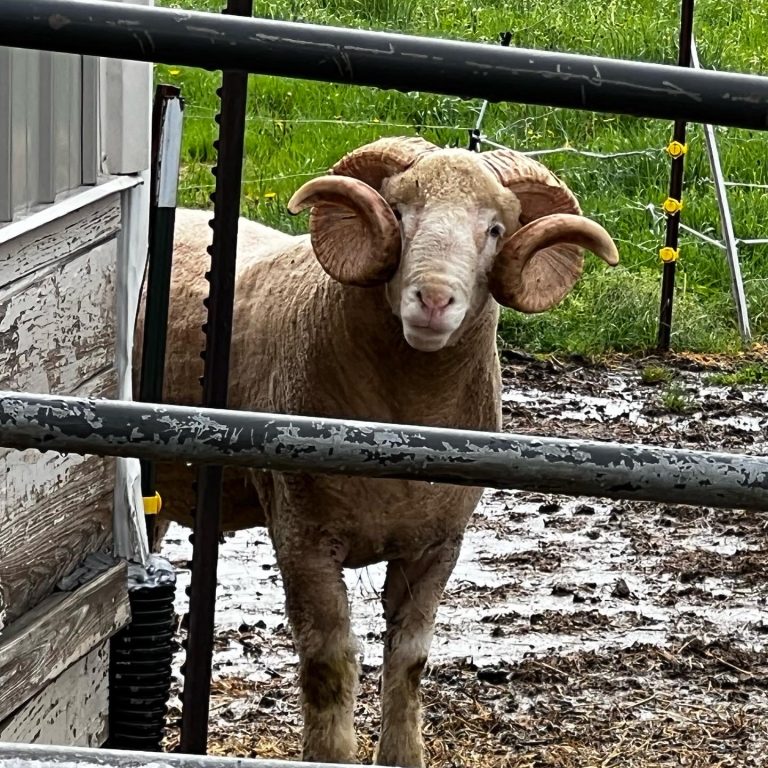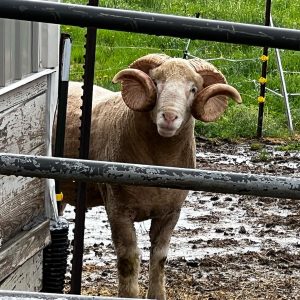 The Roots settled on the horned Dorset breed of lamb in part due to the disposition of the animal, but Kristin says they also are great for meat and wool. They have several rams and a lot of ewes and depending on the time of year, you may find a lot of lambs on the farm. Most of the lambs they wouldn't keep had already been sold to other farmers who would raise them, while the Roots focus on genetics and breeding projects.
Kristin showed me around the barn and we followed some of the sheep out to the pasture. There had been a big rain just before I got to the area, so it was a bit muddy going in and out. But the flock seemed to care less about the stranger that joined them. They were a bit curious and I was just as intrigued about them! Especially enamored with the rams, the horns on them were just so majestic!
Hope you enjoy the tour!
Connect with Kristin Online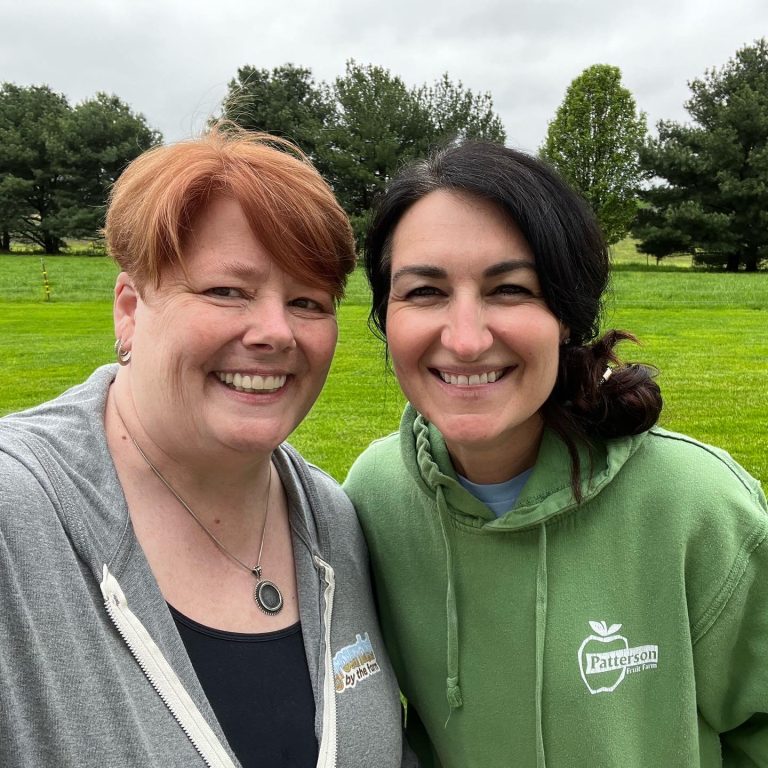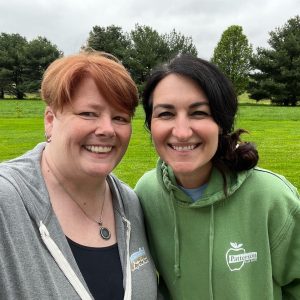 You can get more recipes and information, from Kristin's website Local Farm Mom or on social media — LocalFarmMom on Instagram, Local Farm Mom on Facebook or @LocalFarmMom on Twitter. You may also enjoy listening to her podcast called Mismatched where she and a friend talk about everything and nothing at the same time. It's a great glimpse into everyday life, including discussion of the Patterson families fruit farm with things like strawberry season!
Connect with Us on Social Media
We love connecting with listeners/readers online. You can find and follow our podcast in almost any app out there. In fact if you find a platform we aren't on, please let us know so we can add it!