There is nothing that will wake me up faster or better than the smell of hickory-smoked country ham and bacon. And when I want to buy country ham or the "good bacon" (a phrase our family started when several of us showed up for a weekend get together and I brought bacon from Broadbent's while others brought grocery store bacon), it means Broadbent. Listen to this episode of Grounded by the Farm here or in your favorite app.

This probably isn't a surprise if you have been listening to Grounded by the Farm long, as one or my early interviews was with a small family operation where they salt-cured hams in a traditional smokehouse. Broadbent offers more scale, but owners Ronny & Beth Drennan point out they are small players in the country ham space. I point out they are big players in that space for me and my family, but acknowledge there are much bigger smokers who sell through mass retail, etc whereas Broadbent focuses on specialty retail, restaurants, and wholesale services.
Processing Pork into Hickory-Smoked Goodness
The Drennans not only set down with me for the audio interview above (ai transcript for episode 316), but they showed me around the facility, sharing a view of the process for curing, smoking and aging the hams, bacon and sausage they are known for. And while hickory-smoked is the biggest part of the business, they also do some products with applewood & maple which offers a range of flavors and the peppered bacon (it's hickory-smoked) is amazing!
Prize Winning Hams
Broadbent is one of a series of smokehouses in Kentucky which takes traditional practices and puts them to work at scale. Ronny says the country ham community is a small tight one, and one that enjoys the friendly competition for the honors each year for the Kentucky State Fair's grand champion.
The Drennans bought the business from the Broadbent family decades ago and Ronny laughs that one stipulation of the contract was they had to keep the quality high and continue winning some of those ribbons. The Drennans laugh and talk about how it took some study and experience to get it right but they got back in the competition.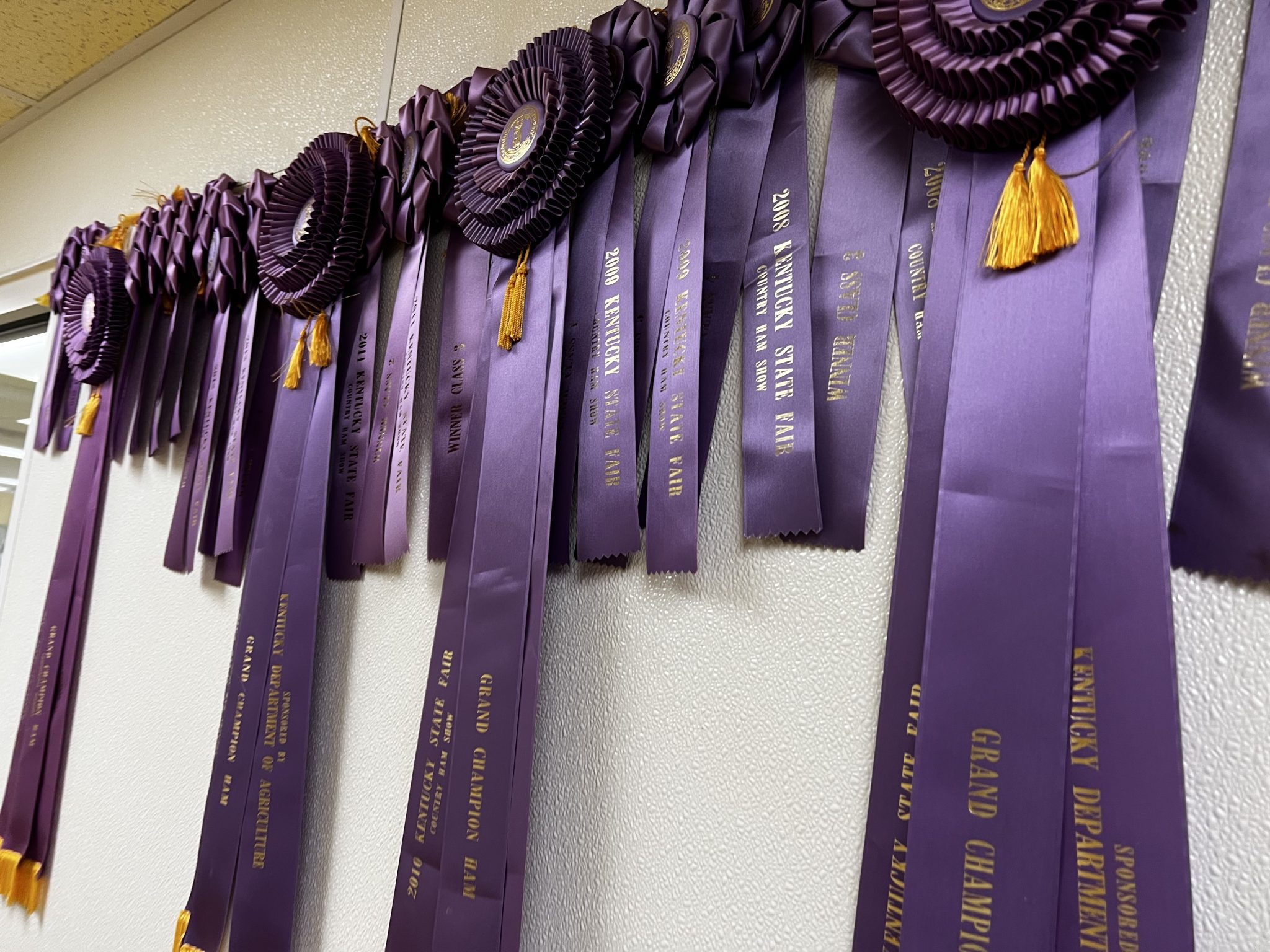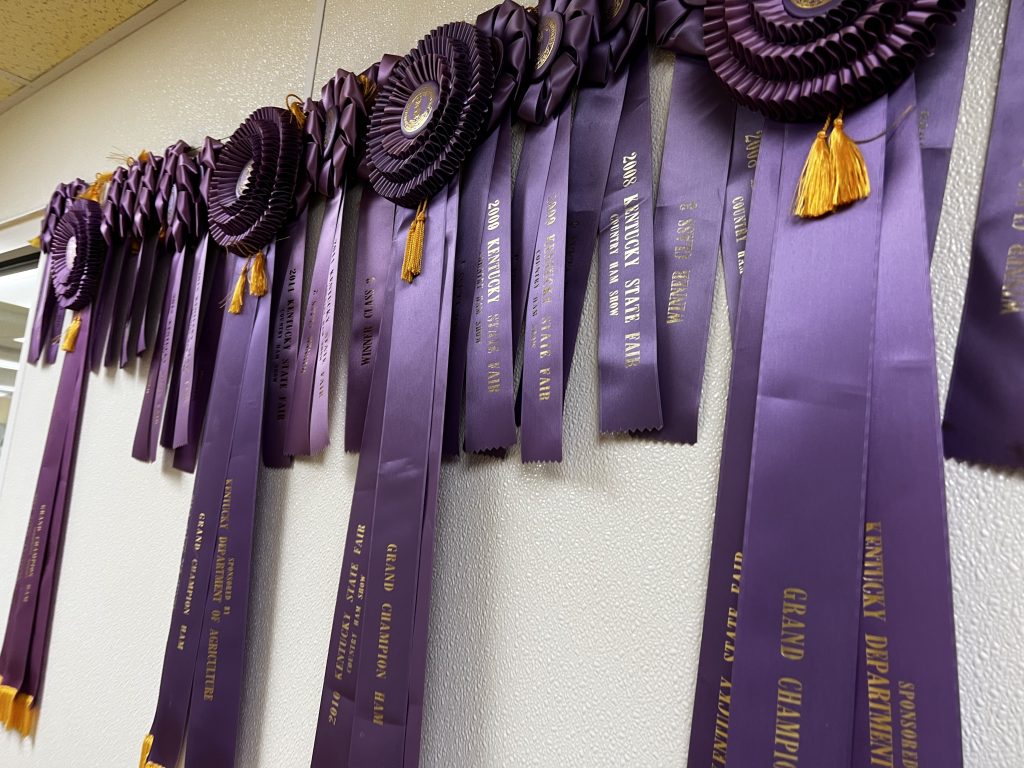 Find Broadbent Online & Visit in Person
Broadbent offers its products through a range of retail shops as well as direct through the website broadbenthams.com. If you'd like inspiration on enjoying country ham, bacon and sausage, the company's Instagram @broadbenthams or Facebook page BroadbentHams.
And don't forget the company has a great gift shop and lunch counter if you are passing through western Kentucky! It's right off Interstates 24 & 69 in Kuttawa, KY. And the lady who works the counter had lots of helpful ideas for recipes (and there were several printed for take home!) and various uses of some of the condiments, etc.