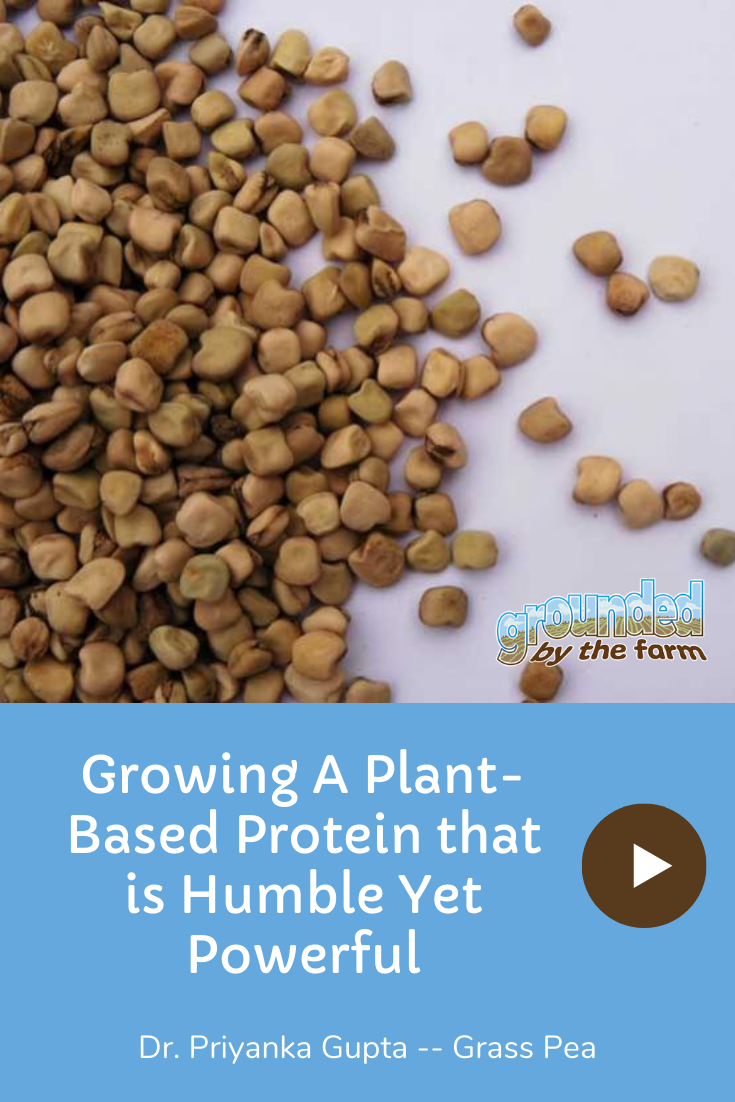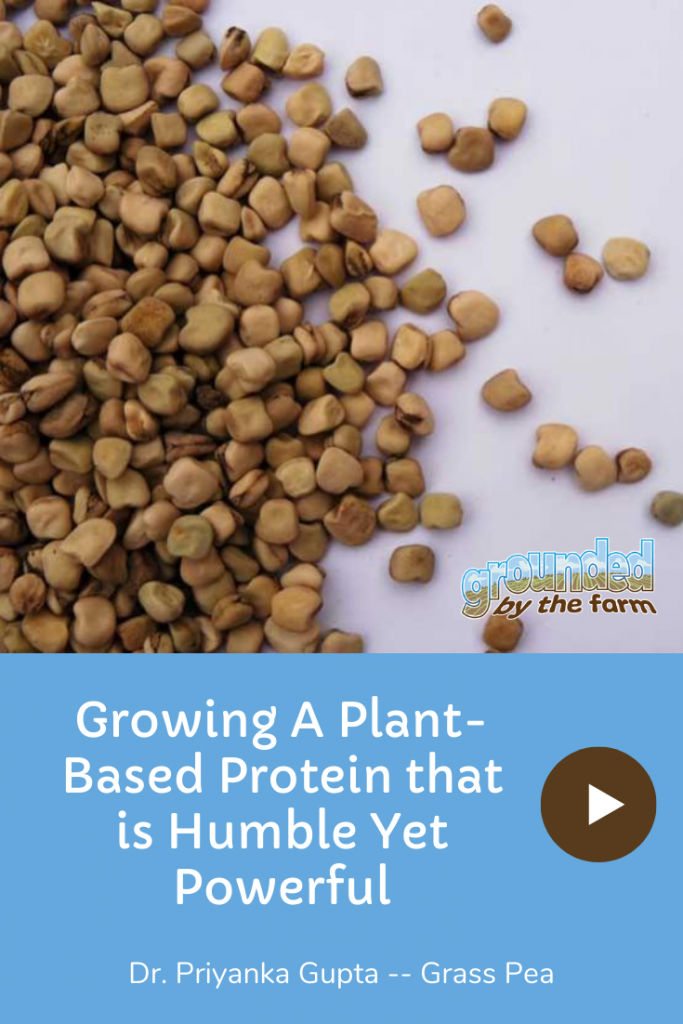 In today's world, people talk about plant-based proteins as a dietary preference, or a way to deliver innovation. But when you think about that, how often does your mind turn to growing a plant-based protein in a desert? How often do you think about subsistence farmers, people who struggle to feed their family the most basic foods because weather strikes hard? That's both the challenge and the promise we turn to in
our latest episode of Grounded by the Farm
.
Recently, we talked about plant breeding and I mentioned we would be talking with another plant breeder — Dr. Priyanka Gupta — this summer. Although Priyanka is from India, plant breeding work has led her to work in several countries. She's currently focused on improving a plant called grasspea in Morocco. Ever heard of a grasspea? I hadn't either so no need to feel bad. It's part of the pulse family (like the lentils and purple hull peas we discussed with farmers in season 1). And it has the highest percentage of protein content!
For a detailed transcript of this episode, see Talking about Grasspea with Dr. Priyanka Gupta
Discovering a Love of Agriculture
While growing up in India, Priyanka knew plenty of people who took the very traditional thing that women in India are encouraged to do – become a wife and help to raise a family. Maybe teach for a bit. But there had always been a strong pull to do something else with her life and ultimately, she chose to focus on benefitting the planet. She started in environmental sciences and eventually became a true evolved lover of agriculture.
For those that think that careers like being a "Global Grasspea Researcher" are something someone is born with – nothing could be further from the truth. Priyanka was very undecided when the time came to choose a career path, and only with the help of friends and classmates, and some focused determination, was she able to eventually find out what her next step would be in life and her career.
Growing Crops – in the DESERT? It's a lot more involved than you might think! Learn more about it now! https://mesquitelocalnews.com/2019/08/14/overcoming-the-challenges-of-desert-gardening/
What does grasspea look like?
As you've discovered, the grasspea – looks like grass, and tastes like a pea. Didn't take a creative brainstorming session to come up with that name, but – isn't that amazing?
Priyanka was nice enough to send us photos of the crop at various points of the season. Here's the video.
Priyanka explains that grasspea is a renaissance crop or a crop which is able to offer people a rebirth. That's because it is so hardy that it can grow with the least amount of water. And it is so nutritionally beneficial — 30 percent protein!
But she admits to a component that can be controversial. One of the pieces that Priyanka is focused on, is a naturally occurring substance in grasspea called ODAP. The natural chemical is advantageous for medicinal reasons with cardiovascular health but if you get too much of it in your diet, a reality that can happen when famine is striking and people are desperate for food. With the limited number of crops available in those situation, people have large percentages of their diets in grasspea and ODAP can cause some muscular or nervous issues. So Priyanka and other researchers are trying to reduce the presence of ODAP in some varieties suited for those regions while providing ODAP for pharma uses in other regions.
Understanding ICARDA's Role
After focusing her studies, and an extended fellowship program, she found herself part of ICARDA – a global organization that applies science to dry areas of the world to build resiliency. And that is where Priyanka began her focus on the grass pea.
ICARDA originally had many of its resources located in Syria, but recent political unrest fostered a change of venue to Morocco – a Northern African country, bordering the North Atlantic Ocean and the Mediterranean Sea. You can see some more of the organization's efforts in this ICARDA video overview.
Ready to connect with grasspea Researcher Extraordinaire Priyanka Gupta? Check her out over on Twitter at: https://twitter.com/vidhipriyanka
Plant Breeding Shifts Prove Beneficial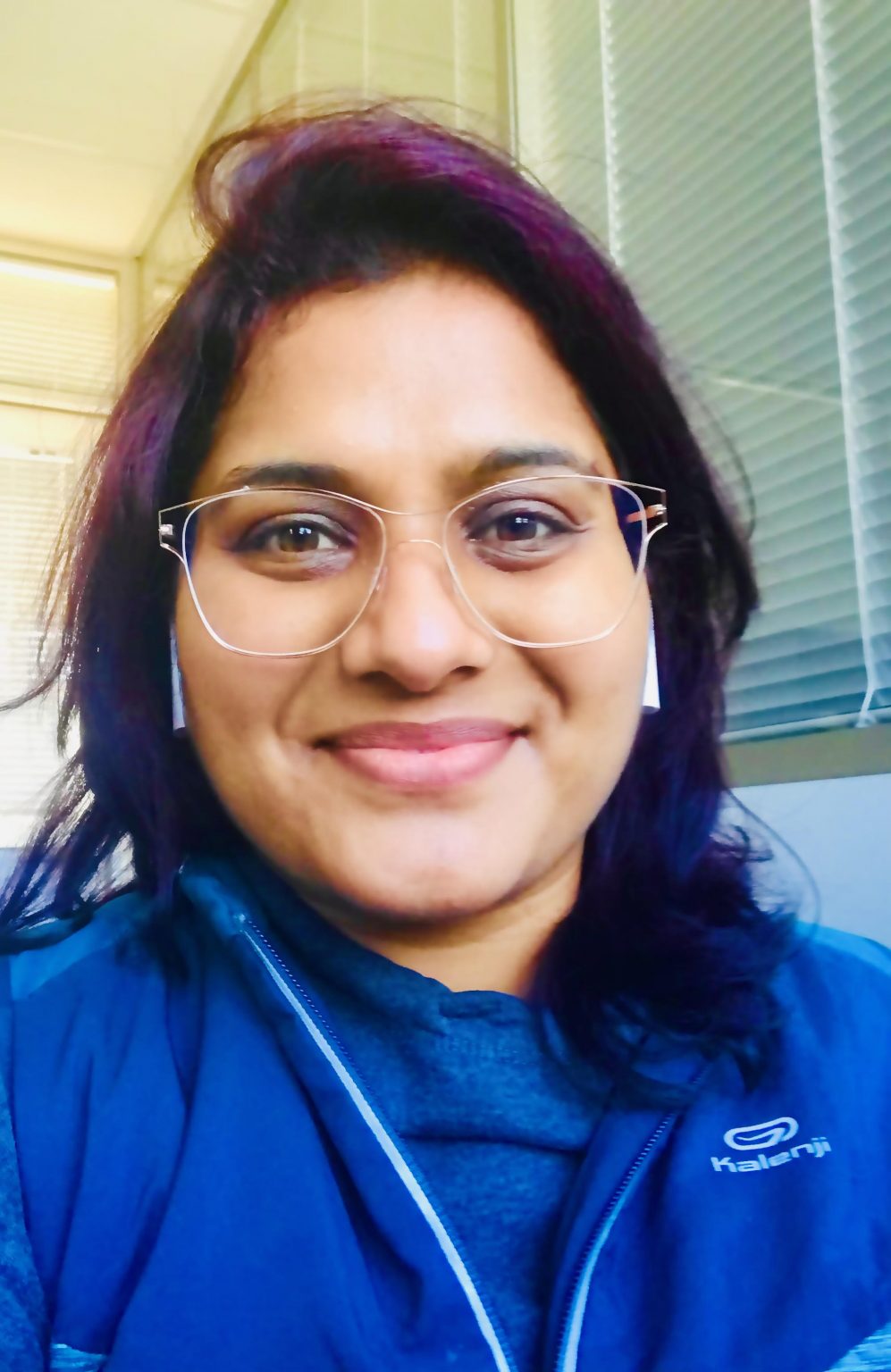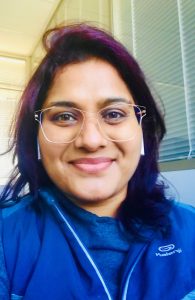 During her research over the years, she has moved from grass pea to wheat and now back to the grasspea. Learning how each of them is different, but also learning which characteristics each share has been incredibly valuable not just in the evolution of growing both of these crops, but in Priyanka's growth as a researcher and person. You see, while the crops ARE different and DO have different qualities that each thrives in – BOTH share things that – when implemented in tandem – allow each of the species to thrive – and by learning about both, this also allows Priyanka to thrive and evolve as a researcher as well.
One of the most fundamental differences between grasspeas and wheat are their root structures. Inside this episode of Grounded By The Farm, Priyanka details how each grows and is able to tap the local water-based resources to enable each to survive. This is what makes the study not only interesting but incredibly valuable when it comes to research and development in areas where there is so little water but always the need for more food, resources and support.
When it's all said and done, being a plant breeder that collects research on some of the most robust crops with incredibly hardy growing abilities is not only an interesting story – it's not just educational, it inspires future generations to also take time to learn more about the planet, to cherish our environment, to challenge standard cultural norms and break the traditional mold – to allow all of it and ourselves to evolve.
What did YOU find the most-interesting about this episode of Grounded By The Farm? Connect with us via our many Social Media platform links here at our website and be sure to sure to share this episode and story with your friends, family and others who might benefit by becoming – GROUNDED BY THE FARM! Instagram, Facebook, Twitter and Clubhouse
A Few Video Recommendations from Priyanka
As we talked about the work that is being done, Priyanka mentioned some videos and information. We wanted to share those here for those who want to go a bit deeper on plant breeding!