You remember how I love fresh peppers and got all inspired by the interview with Randy of Bailey Farms that I started using all of the specialty peppers for all of the things? Well, I recently had a chance to sit down and chat with Adriana Martin, chef and influencer at Adriana's Best Recipes, to talk about the shift from blogger to entrepreneur and to discuss her new cookbook, Best of Mexican Cooking (affiliate link). And having been in pepper, tomato & melon fields together, I had to ask about the fresh ingredients she focuses on.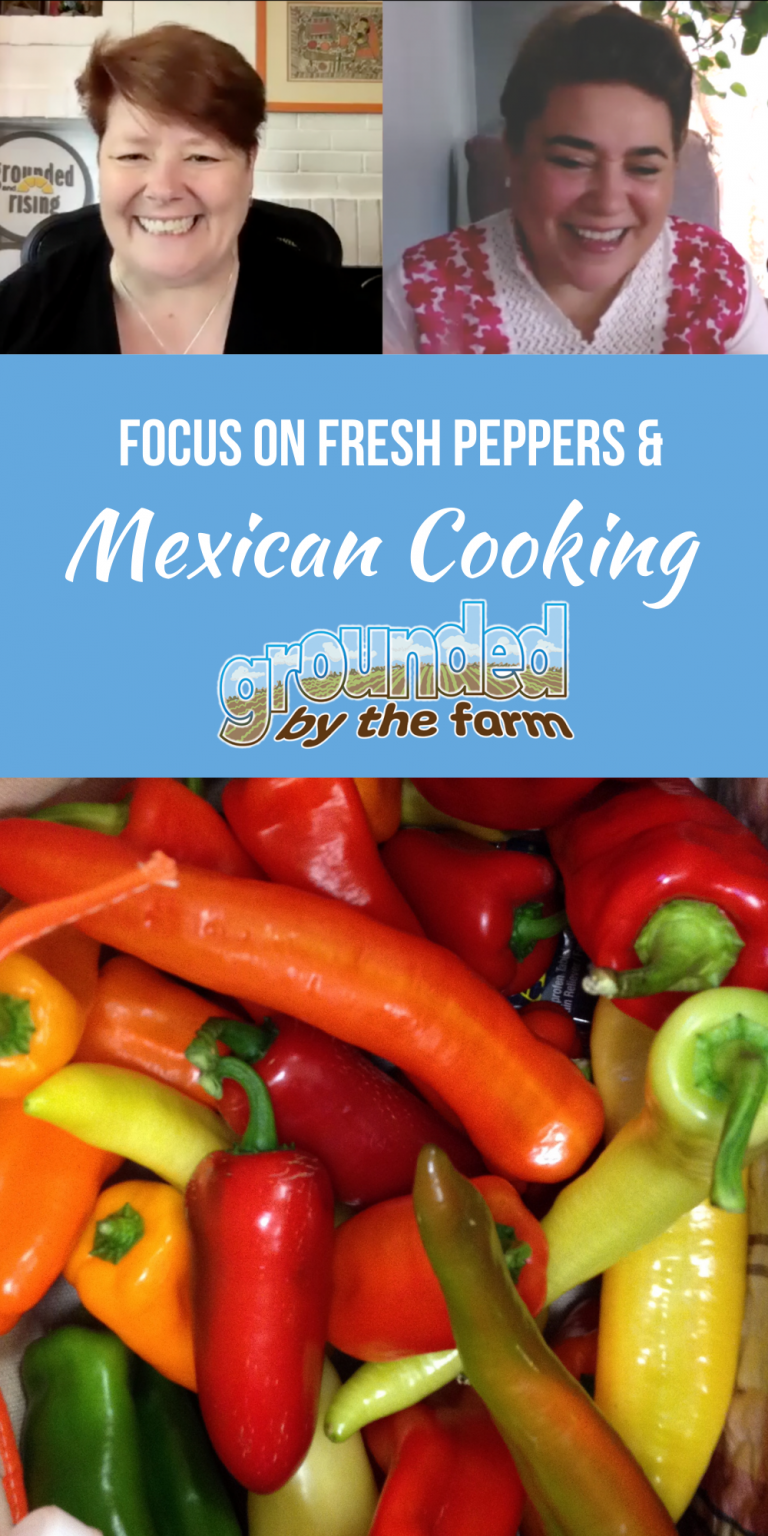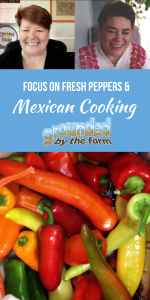 One of the things that stands out in her book is her explanation of the various ingredients essential to Mexican cuisine, everything from simple onions and potatoes to more exciting like epazote (an aromatic plant) and nopales (grilled cactus).
What really stood out, though, was her description of the pepper varieties most commonly used in Mexican cooking.
Choosing peppers can feel a little overwhelming if you aren't sure what you are looking for to fit the flavor profile of you dish, but Adriana does a great job breaking down the five most popular chile peppers in Mexican home cooking with how hot they are and where they are best put to use as you cook.
You know, it used to be hard to find anything beyond green or red bell peppers and jalapenos in the grocery store. Nowadays, though, most of us have fairly easy access to a wide variety of peppers, everything from dried New Mexico chiles and cans of chipotles to shishito peppers, habaneros, poblanos and more.
Reminded of the Pepper Farm Tours!
Seeing all these peppers being put to such delicious use in this cookbook got me thinking about my visit to Bailey Farms back before covid was an issue.The Baileys grow a range of peppers from the hot (like serranos, Hungarian, and habaneros) to the sweet (like cubanelles and shishitos) to their special mini-bell peppers and the extra-sweet peppers. When I visited the Bailey's pepper farms, nowhere is the vast diversity of their peppers more evident than inside their North Carolina warehouse and packing plant.
Yes, a pepper warehouse.
I wish that I could share with you the incredible fragrance of this place. It is a full-on sensory experience, and when Paul, a member of the Bailey Farms team, took me on a tour, the rainbow of peppers there, in that one space, was mind-blowing. We saw those beautiful BellaFinas, hot cherry bomb peppers, shishitos, and so much more. They were all eye-catching, and you can see a video of the pepper warehouse tour here on the blog.Pretty early on in the tour, Paul steered me away from the deep green of the poblanos, to the bright flash of the more glamorous peppers. But those peppers are an absolute workhorse in Mexican home cooking, and nothing showcases their rich, comforting flavor better than chiles rellenos. Adriana has made these plenty of times, and shares her family recipe in Best of Mexican Cooking. So if it's been a while since you've had good chile rellenos, go ahead and flip to page 102 in the cookbook. And if you don't have a copy yet, you can get on here.