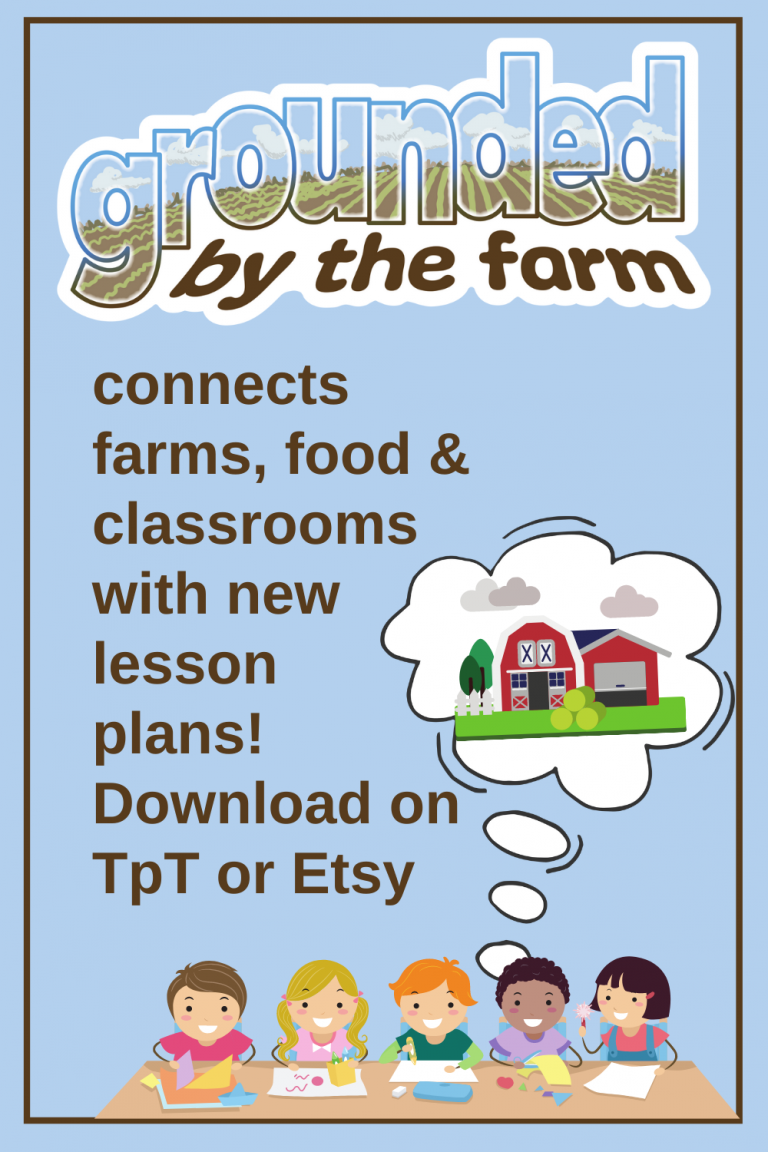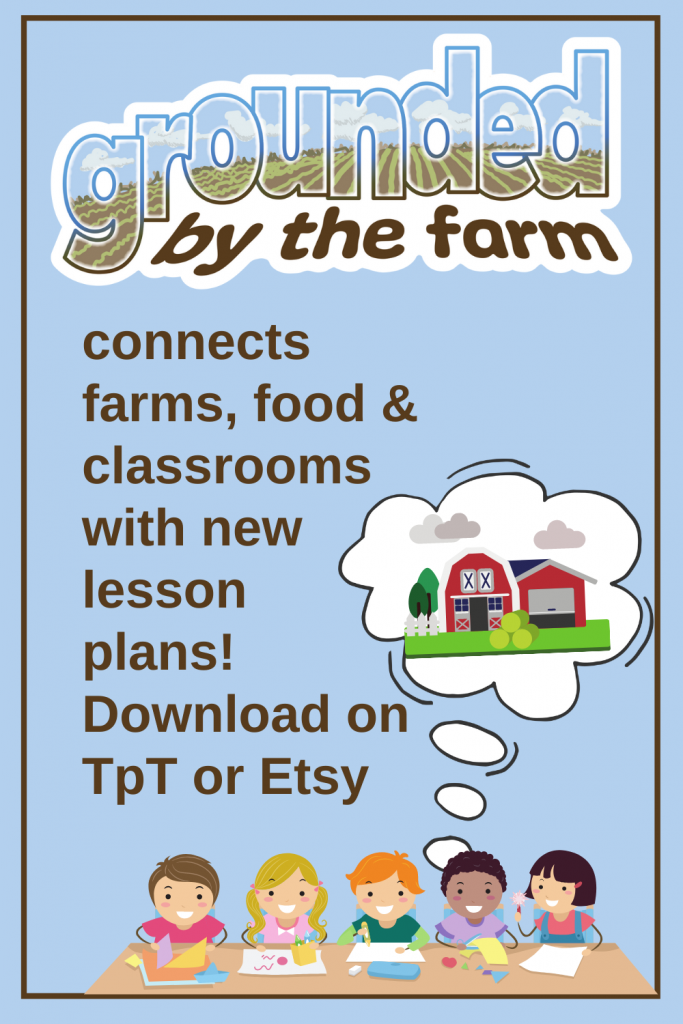 (A full transcript of the podcast audio is available Talking about Curriculum that Pairs Food & Farm with Core Standards with Whitney Choate)
When we ended season two of Grounded by the Farm, we said we were needing to put some extra time into the educational materials we were creating. We have made incredible progress and now have lesson plans on a dozen crops available! In this episode, Janice talks to Whitney Choate, a teacher who worked with us all summer and some of the fall to develop this curriculum, the lesson plans, to bring the food & farm conversations we have fostered to classrooms (primarily grades 3-6).
We are selling these materials available through Grounded by the Farm shops on both Teachers Pay Teachers (TPT) and Etsy. And hope to continue producing them — and perhaps work with sponsors as well!
The Basics
The joy of discovery paired with the growing interest in where our food comes from makes food and farming a perfect way to enjoy learning. That's the mindset we are trying to create with the new farm and food curriculum. These educational materials accompany some of our podcast episodes to share farmers stories. And thanks to working with an amazing teacher / educator, we think we have achieved something truly unique.
This Grounded by the Farm curriculum has a great fit for teachers, parents, troop leaders and others who spend time trying to unlock the magic of science, the utility of math, the comprehension of our language…. even ideas for entrepreneurship! It's really limitless how many things the world of farming and food open up.
What's in a Lesson Plan?
Each lesson plan starts with a reading comprehension and vocabulary lesson on a given food or topic. Then it moves into sharing a bit about a farmer who grows it and gets students to fill in some thoughts or answer questions.
Some lesson plans have fun science activities, others encourage the use of math, while others bring in creativity and the arts! Teachers or parents have a number of tailor-made resources in the package too, making sure materials needed are clear up front, Whitney offers tips as a teachers who's done the projects as well as links to podcast episodes and additional resources. And there are assessments available too!
And the information on TPT includes details on the various pieces of the core curriculum that is covered so teachers can use these materials to supplement what they are currently using.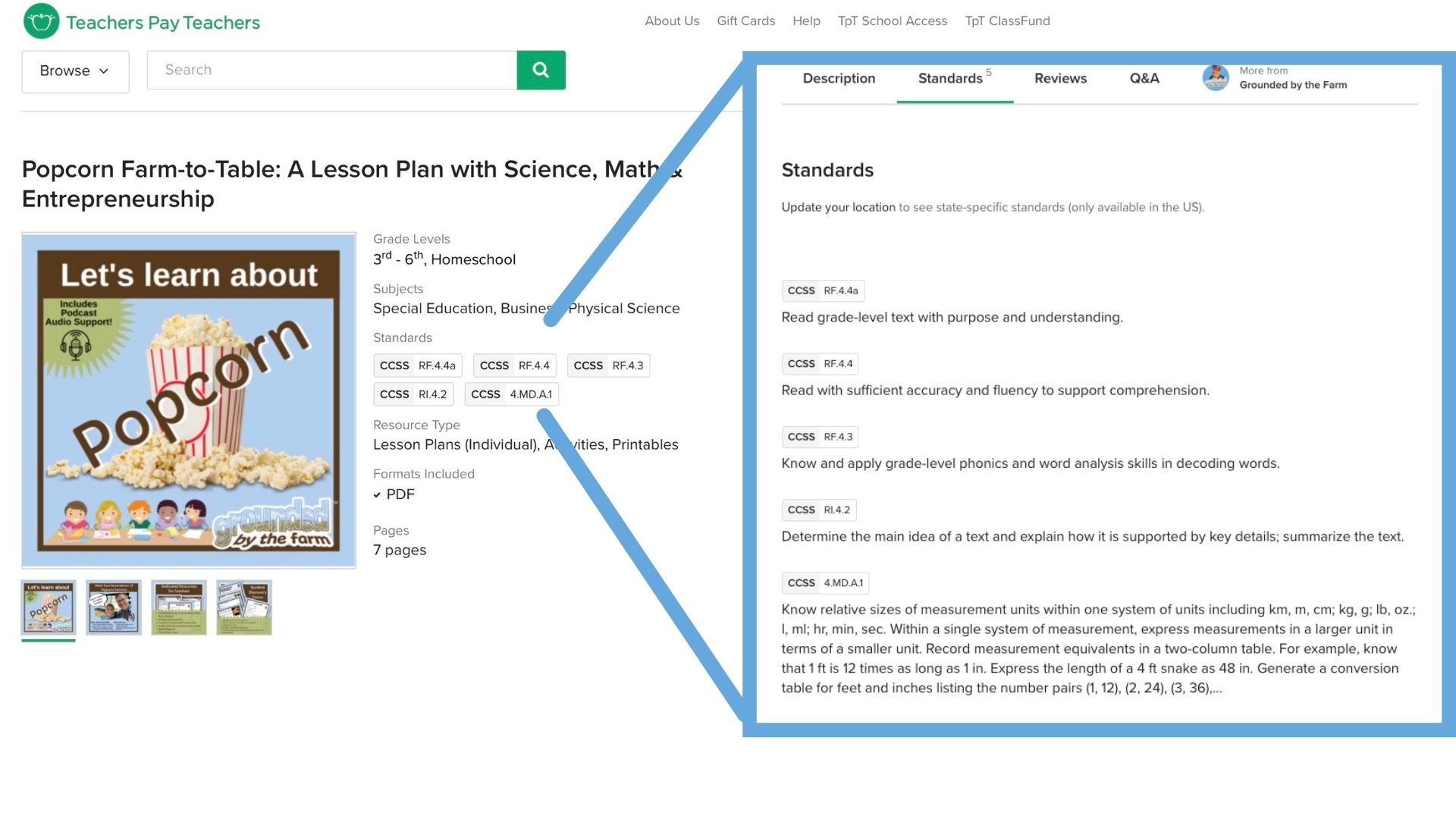 Food & Farm Lesson Plans Currently Available
As we reviewed the various podcast episodes and Whitney thought about what may be of greatest interest to teachers, some episodes rose to the top.
We knew that community gardening and flower farming were really accessible, and the series on holiday foods (corn, cranberries, pumpkin, sweet potatoes, sugar and turkey) would likely have a good fit as students get anxious for the festivities that fall and winter bring. We also did materials on mushrooms, popcorn, tilapia and watermelon would all be of interest.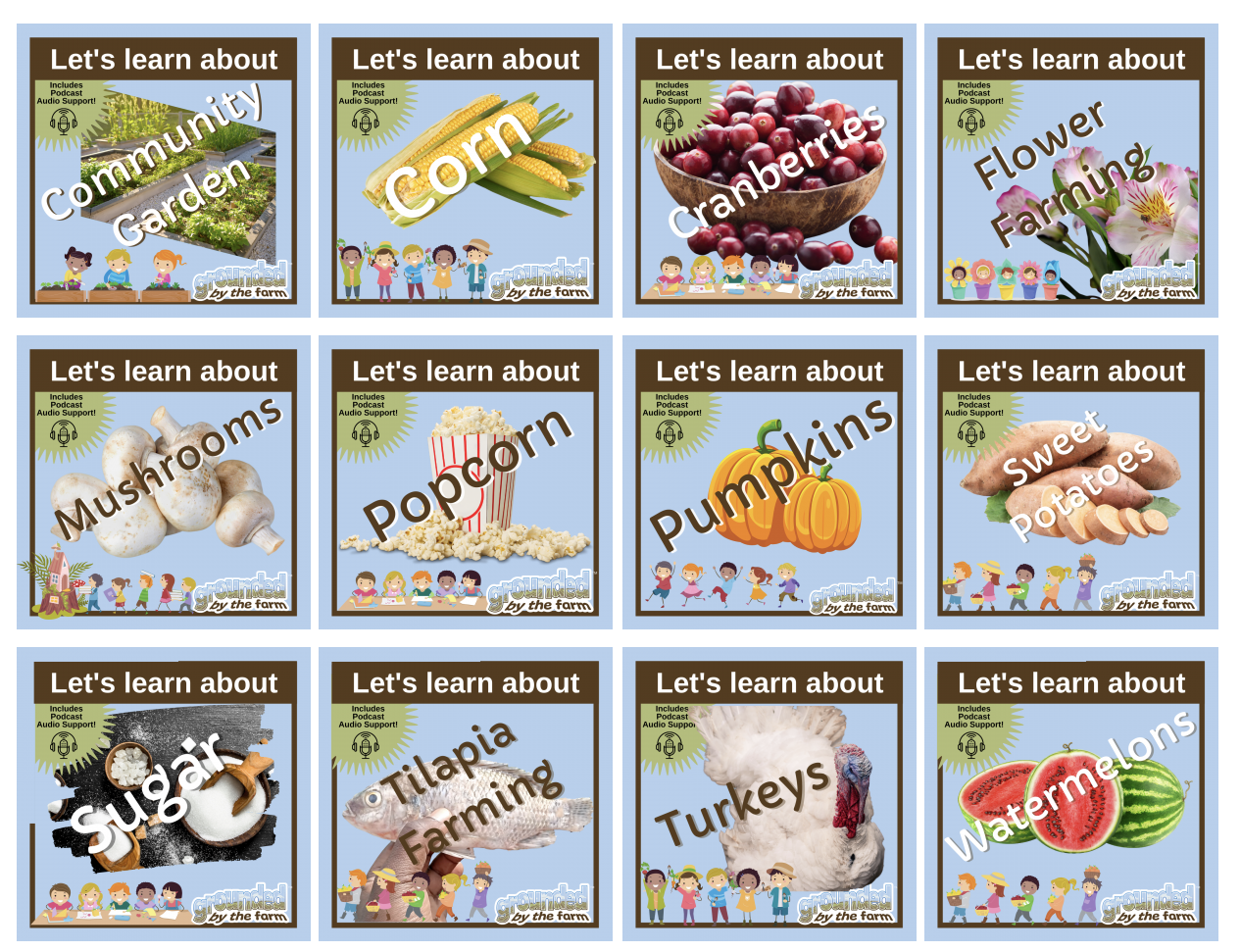 If You Teach or Homeschool, or Support Education…
We would love to see the lesson plans getting to classrooms. To give teachers a good feel for the content, level of detail, etc, the lesson plan on popcorn (Popcorn Farm-to-Table: A Lesson Plan with Science, Math & Entrepreneurship) is available for free download. If you use TPT, you will download it with that link but if you aren't familiar with that platform, just send us a note through our contact page and we will email you the PDF so you can take a look!