As mentioned in the episode where we interviewed Wisconsin cranberry farmer Amber Bristow, both her family and mine have favorite recipes that are made for the holidays every year! I also discovered a new one last year that I may need to enjoy more often. We wanted to share those recipes here.
Amber's Crandma's Cranberry Sauce
Amber makes lots of cranberry puns, one is calling her grandma her crandma. Crandma makes a fresh cranberry sauce for the holidays.
1 cup liquid (Amber likes orange juice but you can use something else)

optional bit of cloves or cinnamon

Mix, put in a 9 by 13 pan and cover with foil. Bake at 350 degrees for 1 hour.
She points out that the cranberries will remain whole and have a really beautiful glossy appearance.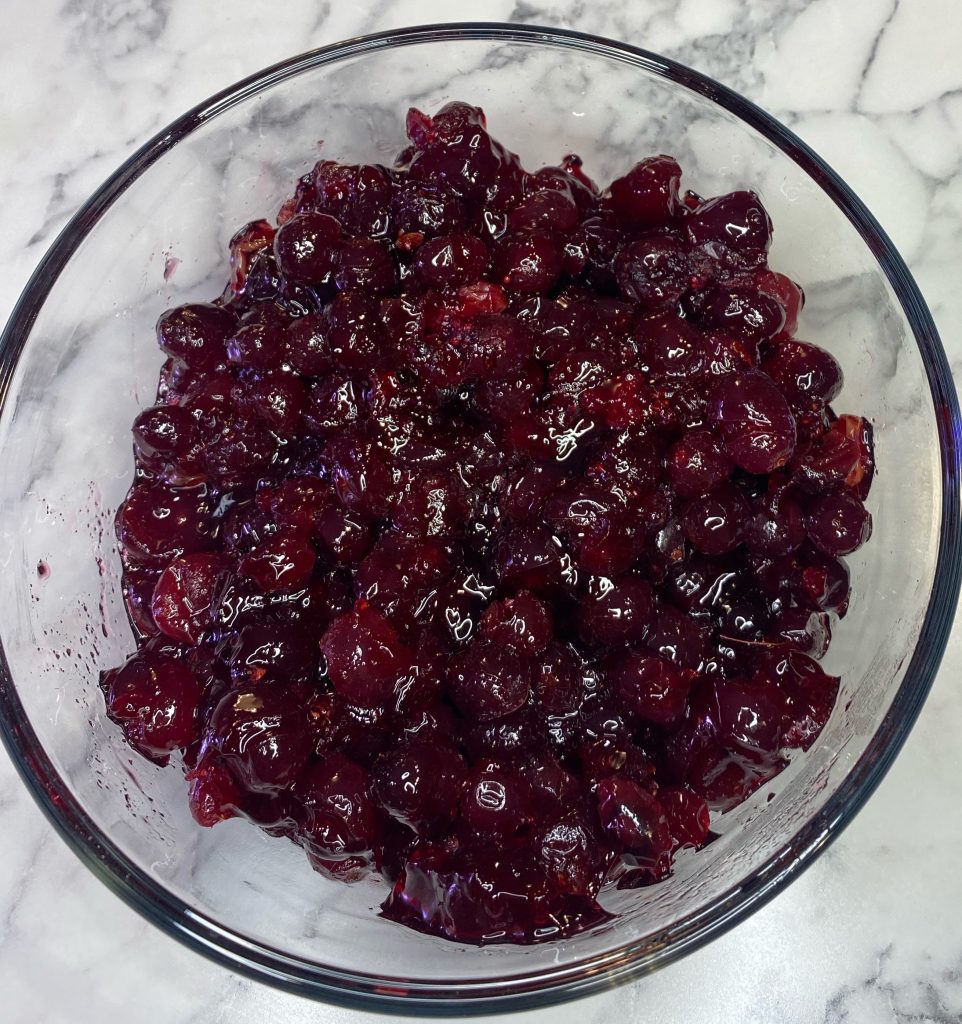 My Grandmom's & Mom's Cranberry Salad
One recipe that holidays require in my family, is the cranberry salad I grew up with grandmom making and that mom usually makes now. Unlike the one Amber's family shared, this is cooked on the stove top.
For this recipe the ingredients needed & directions are:
1 can of crushed pineapple (20 oz)

1 cup of

pecans

(we break into pieces)

1 package of gelatin

1/4 cup of water

Drain pineapple well and bring juice to a brisk boil. Add cranberries and cook until all pop. Turn off the heat and stir in sugar. Dissolve gelatin in water and add to the cranberry mixture. Add pineapple and nuts. Chill. Keeps well.
The keeps well is a joke because in our family multiple people will eat every bit they can get their hands on, however, it is easy to make ahead if you don't have my family members around, you can make it several days ahead of the big meal and be set.
View this post on Instagram
Cranberry Reindeer 2-2-2 Sangria Recipe
This is a recipe I picked up last year at a great specialty shop called Fezziwig's in O'Fallon, Illinois last fall as Matt and I were taking in popcorn harvest! It was a perfect holiday drink!
2 Bottles of Cranberry Snow Wine

2 liters of white soda

2 cups of vodka

Float some whole cranberries, orange slices and some ice in it to make pretty while it chills!