Family holiday celebrations wouldn't be the same without the cranberry salad my grandmom & mom have always served. With that in mind, interviewing a cranberry farmer was a must for the holiday series on Grounded by the Farm.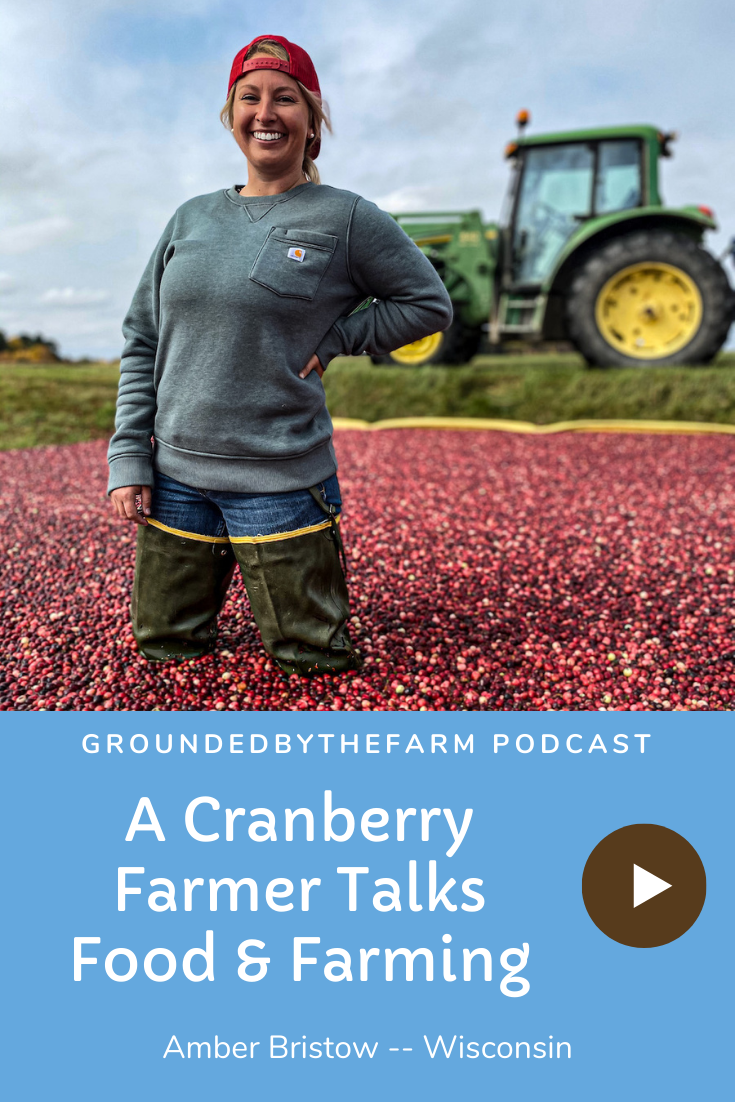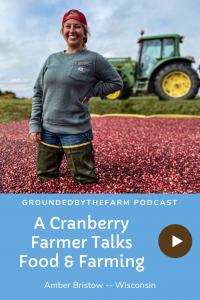 Amber Bristow grows cranberries with family in Wisconsin — they are some of the 700 family farm owners of Ocean Spray. Having taken some time away from the farm to work elsewhere, she said cranberry farming was in her blood and eventually she wanted to return to the marshes. She shares her experiences in our interview as well as sharing online via @CranberryChats on Instagram and Facebook.
Insight from a Cranberry Farmer on Growing the Crop
Amber started her social media channels to share information about how cranberries are grown. Those photos, like the one from harvest above, provide a lot of information. Still, I think a lot of Americans will be surprised that cranberry marshes aren't flooded with water much of the year. That's just for harvest!
She walks us through the process for growing cranberries, talks with us about managing the perennial vines, some of the pests that can get in the way and ultimately helps us understand those images of Ocean Spray farmers standing in the middle of a marsh in waders.
This videos shows as the fruit is being combed from the vines.
View this post on Instagram
And this shows the more detailed harvest on a cranberry farm.
View this post on Instagram
Fresh Fruit versus Processed
Cranberries are sold fresh fall and winter, but they are enjoyed year-round thanks to a range of products. Amber says she loves the juices and Craisins, and finds cranberries make a great add to a fruit smoothie. Her family raises cranberries for the processed market so you may one day see Amber's face on the juice jug at some point! I haven't really made cranberry muffins but Amber makes me want to!
Links For More Information
A video of cranberries being raked so they float on top of the water and a video of cranberry harvest.
Cranberry Recipes mentioned during this episode — cranberry sauce, cranberry salad and the sangria.
US Cranberry Harvest Explained in Four Charts (National Geographic)
Forward Farming podcast on all things Wisconsin agriculture