With agritourism on the rise, there has been a lot of diversification of efforts and one niche is agritainment. That's where the Leonard family found themselves after dealing with the challenges of urban sprawl and rising land prices and we talk with Patty Leonard about it in our latest episode of Grounded by the Farm. And it felt like this episode was a great followup to the recent conversation about farm stays!
Getting to Know the Family & Farm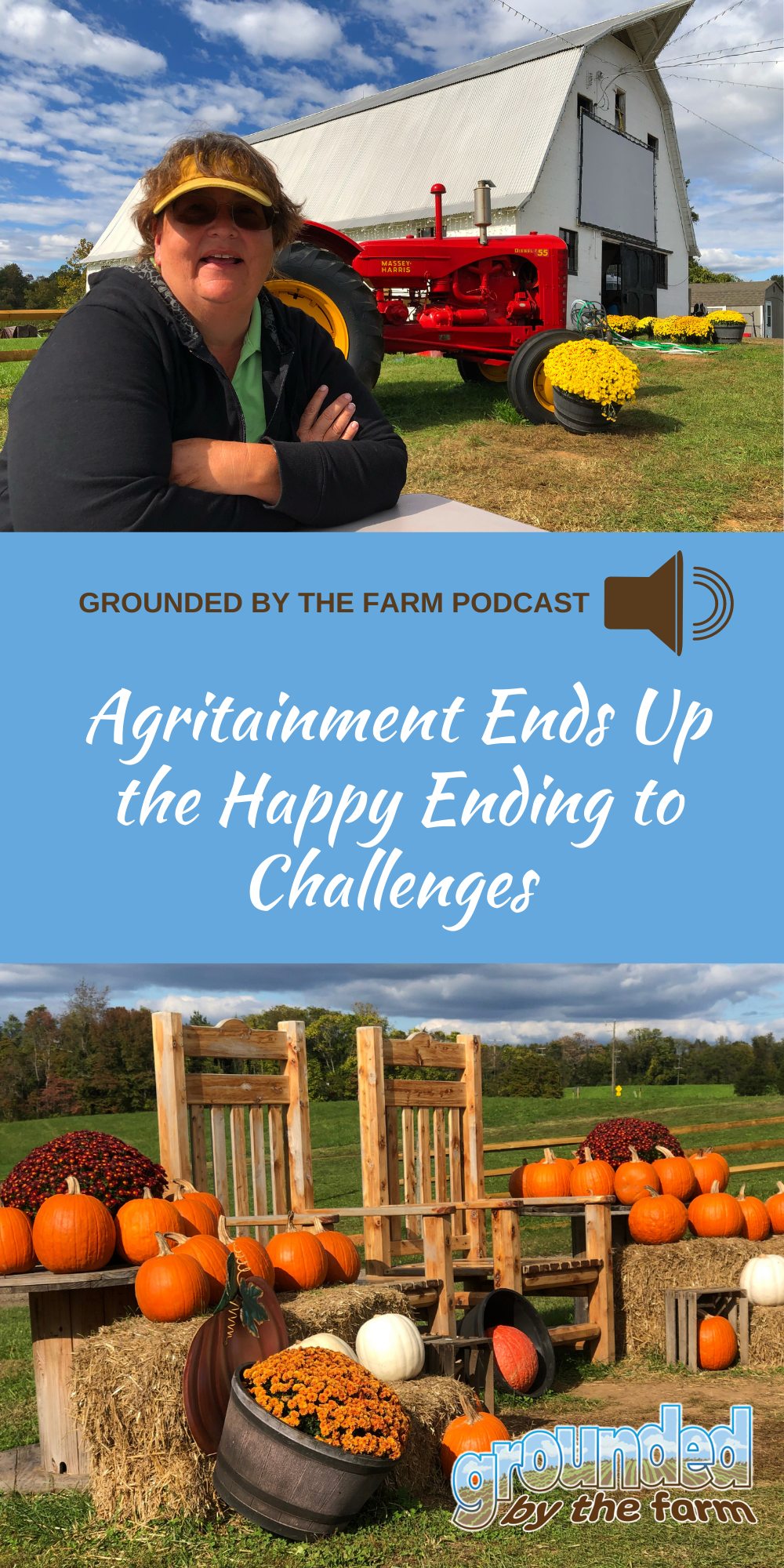 Patty and her family have a long history of dairy farming. In fact, her grandparents were dairy farming in the area now consumed by Washington DC's Dulles Airport until plans to build Dulles came together. That led the family to relocate to Warrenton, a small farm town on Virginia's piedmont. But with the continued growth of the metro area, the Leonards faced rising land prices and looked for ways to diversify years ago.
Patty, who has always loved sharing the farm experience with families, found agritainment offered great potential though her first year fell flat as the country reeled from the 9-11 attacks and the second year found Northern Virginia residents sheltering out of fear of the DC sniper who shot several people in the communities nearby. But Patty and the family were convinced of the potential and kept putting in the work to get it to grow. She kept finding people wanted to know and be more connected to the source of their food. It definitely wasn't easy, but looking at the farm today, there is a lot of joy going around for visitors and the family too!
Agritainment Brings Agriculture & Entertainment Together
When you talk about agritourism, there are always ways to learn about agriculture. As we talked with Dana, it was clear farm stays offer guests a chance to see and sometimes participate in farm chores, etc. But what Patty and family are doing seeks to be more entertaining while offering the chance to learn. For instance, they have a puppet show on site, but you will also pick up some facts about different protein sources. And she says it never ceases to amaze school groups and families how everyone of all ages enjoys the day at the farm.
Although the arm started with just a few elements focused on dairy & corn (it was even called Cows-n-Corn for years!) fall pumpkin picking and decorating came quickly as did the corn maze. Now they have grown added various seasonal activities for Christmas and Easter as well as a haunted maze for Halloween! That growth and a shift from dairy farming led them to move locations to a farm they had that was better suited for the traffic agritainment can bring — it's Maple Tree Farm VA. If you are in the area, you can even get photos with Santa taken on the farm!
Here's a short video where you will see Patty talking about some of the fun they offer and some shots of my wandering around the farm — I narrowly avoided hundreds of school children!
You can find the transcript for this episode at Patty Leonard Talks Urban Sprawl & Resulting Impacts on a Family Farm (Episode 303 Grounded by the Farm Podcast Transcript)