As we change seasons, we're talking seasonal foods with chef Zane Dearien at a unique restaurant in St. Louis' Central West End — Bowood by Niche. The restaurant is paired with a garden center, providing a perfect patio environment to enjoy a relaxed meal with friends and family. Our conversation focuses on the importance of utilizing seasonal foods and the on-site herb garden at the restaurant, and ways home cooks can up their game too.
A full transcript created by Castmagic AI is available.
Infusing Food & Seasonality
Zane acknowledges that the farm-to-table buzz may not be the same as it was years ago, but the philosophy and practice of having respect for how food is produced and stewarding it is still near and dear to the heart of many.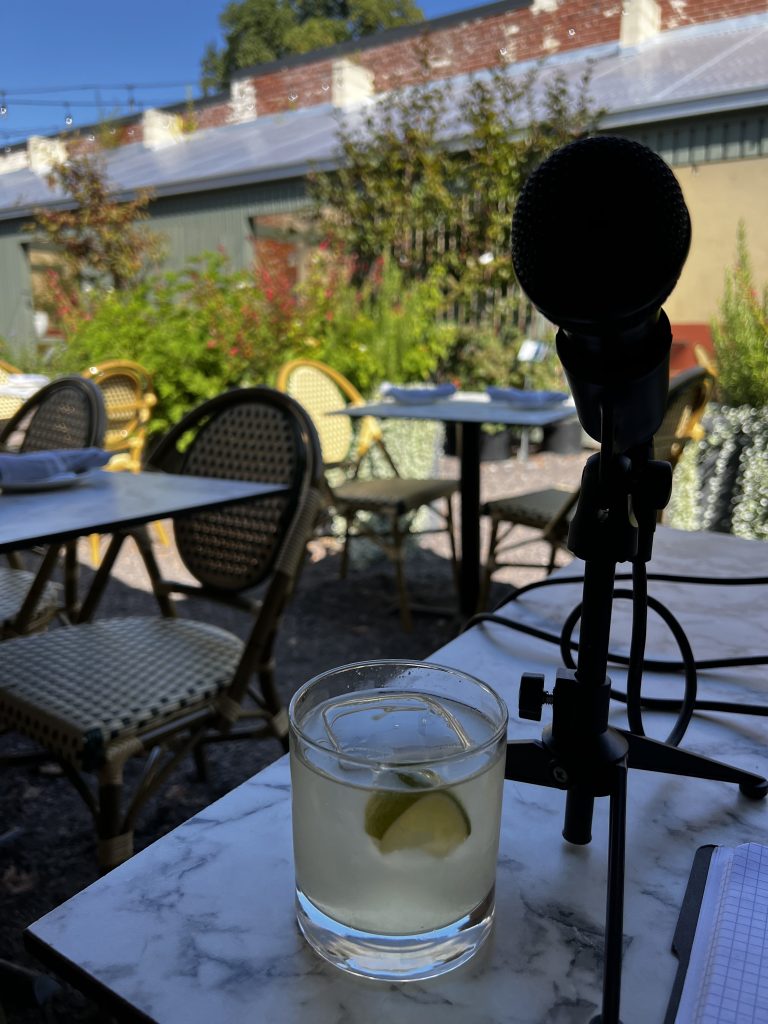 And if you are there to enjoy a meal, you can't help but feel it too, especially if you sit in the patio area. As Zane says, it feels more old world thanks to the abundance of plants in the nursery and the community feel.
Look at the view from my side of the microphone during our interview.
Looking at the menu, the first thing that catches your attention is their unwavering commitment to working with seasonal ingredients. The menu is a reflection of the incredible flavors that each season brings, and it's awe-inspiring to see how dishes are crafted dishes that truly capture the essence of each ingredient's peak freshness.
From vibrant spring salads to hearty fall stews (and Zane is looking forward to comfort foods that come with cooler weather & live fire seasonal cooking!), the creativity that emerges from Bowood's kitchen is nothing short of spectacular.
The view of the outdoor kitchen is also pretty spectacular.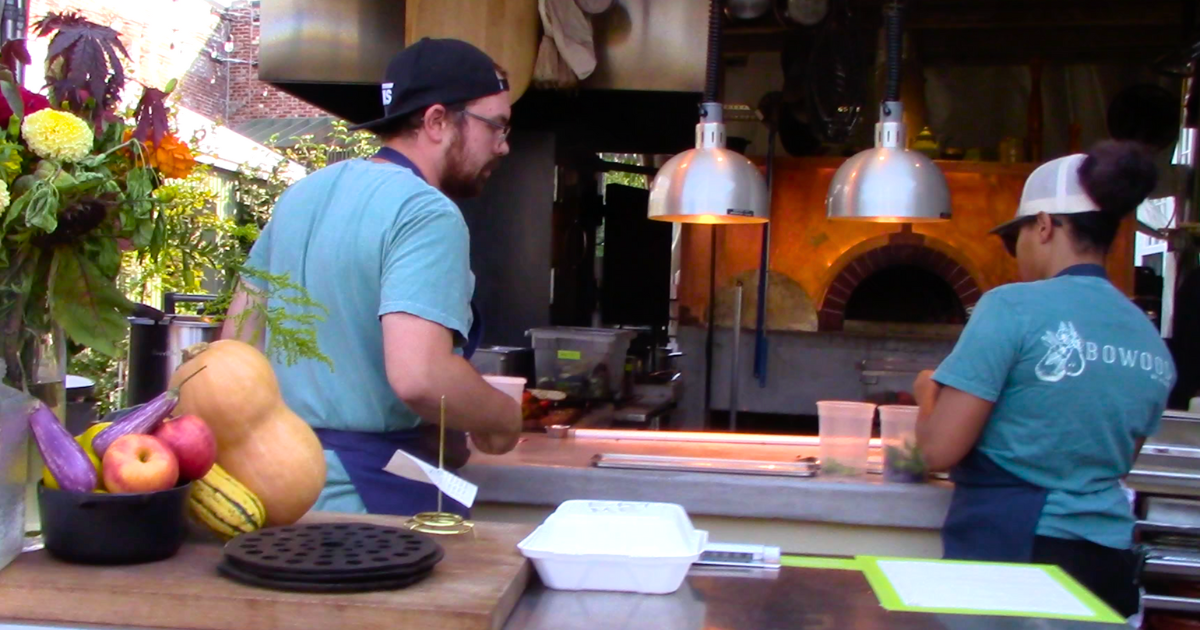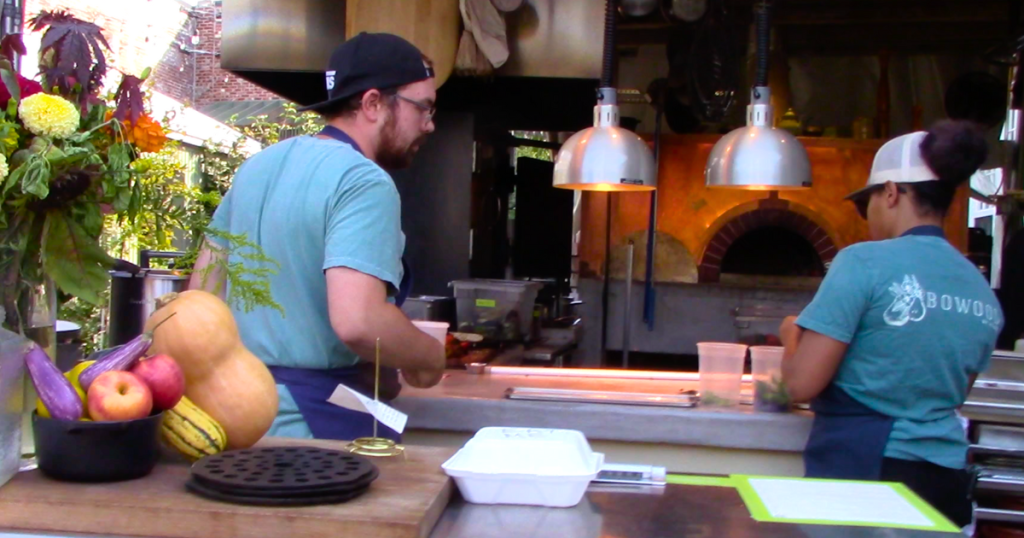 Raising Herbs on the Roof
One aspect of cooking that I've always been intrigued by is the use of fresh herbs. Whether it's a sprinkle of basil on a caprese salad or a pinch of rosemary in a hearty stew, herbs have the power to elevate flavors and add a touch of freshness to any dish. I've even been known to have a planter right out the front door so it's just a few steps from my kitchen.
Zane shared with me his passion for growing herbs right at the restaurant. He explained that having a herb garden is not only practical but also allows them to provide the freshest ingredients to their customers. There are huge planters of herbs on the patio and a much larger herb garden on the roof.
When it comes to using herbs in the kitchen, Zane believes in the power of simplicity. He emphasized that a sprinkle or a small handful of freshly chopped herbs can completely transform a dish. Whether you're adding them at the beginning of the cooking process or using them as a final garnish, herbs have the ability to provide a burst of aromatics and bring life to any meal.
I asked Zane about the herbs that he thinks are a must have and he gave a list: basil, mint, chives, parsley and thyme with two additions that stood out. He added chevril which is closely related to parsley but adds in some complexity that he tends to choose over cilantro. And one that we've talked about a lot — lavender which is especially good at attracting pollinators that help keep that herb garden thriving outdoors. As the temps drop, indoor growing means a bit of additional light.
Speaking of indoors and light… the indoor dining rooms are pretty awesome too!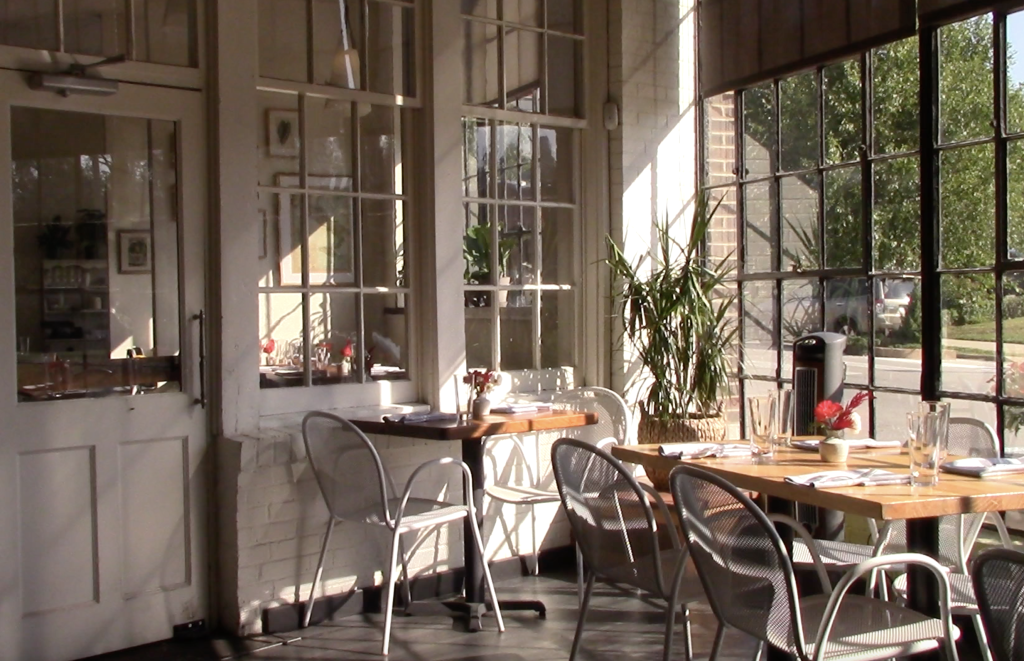 A Culinary Niche in St. Louis
Is it wrong to feel like I need to confess a love of all foods Niche-related before I sign off on the blog post? I moved to St. Louis around the time Gerard Craft, the chef who started Niche more than a decade ago began to get noticed. I started going to his restaurants there and am a forever fan. Absolutely every meal has been fantastically prepared at each and every place in the Niche Food Group, deserving each and every accolade from James Beard and everywhere else.
But there is a lot more than great food whenever you visit Niche restaurants, you feel welcomed in & comfortable. The staff is friendly but some how senses whether this is a day to chat much or let you focus on the guests you are with. Everyone seems to enjoy the work they do and want you to really enjoy your meal. You get that in the restaurants but it also is felt throughout social media too. I have well over a decade of proof in blog posts and social media shares!
Give them a follow and you will see what I mean! You can find Bowood by Niche on their website bowoodbyniche.com, Instagram at @bowoodbyniche and Zane's chef account @zdearien. You can also check out the other locations, including: @pastariastl, @brasseriestl, @pastariadeliwine, @fordoskillerpizza,
@brasswellstl, @cinderhousestl and for those visiting Tennessee, check out @pastarianashville.