When you think of the United States' wine industry, you might immediately think of the West Coast's Napa and Sonoma Valleys rather than Midwestern Vineyards. I know that likely inspired some eyerolls from some listeners, but I encourage you to stick with us for this episode. You may really find yourself intrigued as we talk to Brandon Hofherr and Sam Cobb about Missouri's St. James Winery.
(You can access a written transcript of episode 403 here.)
When Wine is the Family Business
Brandon Hofherr talks about the founding of St. James Winery with a lot of fondness; afterall, her grandparents bought the farm and built the winery starting with the tasting room. Things got underway in the 70s so St James has been producing wine in Missouri for over 50 years.
The winery is located in the heart of rolling hills, surrounded by beautiful natural scenery that gives the grapes a unique taste. The region is known for its authentic winemaking techniques that have been passed down from generation to generation, thanks to the early German and Italian settlers who brought their traditions with them. A lot of people may be surprised to know that Missouri is home to the first American
Viticulture
Area in the country!
St. James Winery is proud to have claimed the title of Missouri's largest and most awarded winery, producing over 200,000 cases of wine annually. The winery's Norton grapes are a unique varietal that is only grown in North America, and Missouri is the largest producer of Norton wines in the world.
2023 Weather Challenges Early
The shifting weather in 2023 has posed a significant challenge for vineyards in the Midwest, but seeing issues in California and other production areas, it seems this will be more commonplace. Irregular weather patterns have made it hard to predict the growing season, impacting the vineyards' yields and quality of grapes.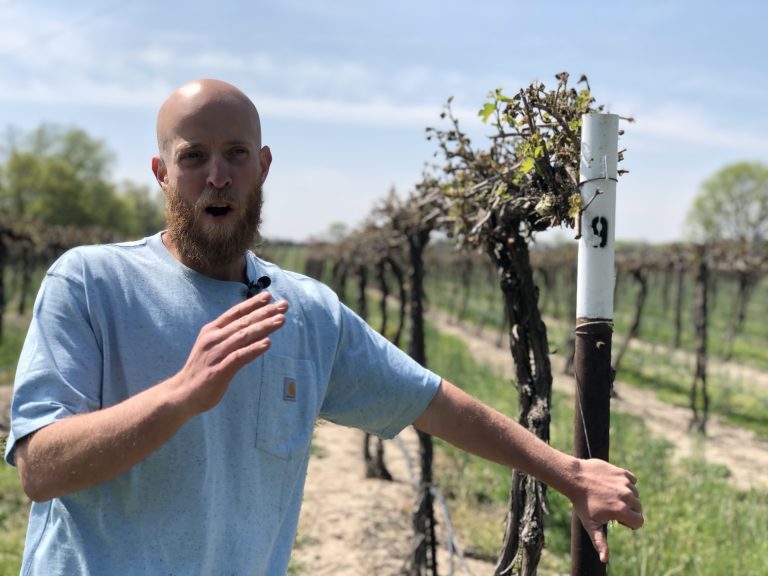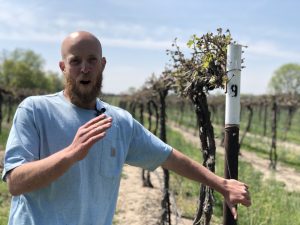 That unpredictability of the weather has made it harder for vineyard managers like Sam Cobb to plan and manage their crops, with many requiring extensive upkeep. Sam did a great job walking us through some of the issues while we visited and that can be seen in this video we captured. Luckily, the vines seem to have recovered a lot in the months since we were there — we added an update to the video.
Despite the challenges, vineyards are continually adapting and looking for creative solutions to sustain production. Sam & Brandon both point to continual testing of various varieties for adaptability. They also have introduced advances in technology to monitor soil moisture, disease, and pests, helping them make informed decisions and respond quickly to changing conditions.
What do Midwestern Vineyards offer?
When it comes to midwestern wines, there is a vast array of varietals and styles to choose from. I won't lie, I don't always know what I will like at a winery so I've found regular conversations with the folks working tasting rooms, etc really helpful. Brandon has those tips down!
In terms of red wines, there are dry, full-bodied options, such as Norton and other bold varietals created from hybrid grapes capable of growing in extreme weather conditions. Norton grapes offer an intense and rich flavor combining tannins and fruitiness. Overall, what sets midwestern wines apart from others is the unique climate and soil that provides them with a distinct regional character and flavor profile.
But, Missouri and Midwestern vineyards are probably better known for producing refreshing, fruity white wines that are perfect for sipping on hot summer days, with popular options being the Vignoles and Chardonel grapes.
Molly and I did a tasting tray of several reds, whites and rose wines. We both found some we really enjoyed! And I'm not going to lie, I love that St. James makes wines with a range of other fruits and the Pineapple-Mango they were introducing as we visited are the perfect choice for a relaxing day outside.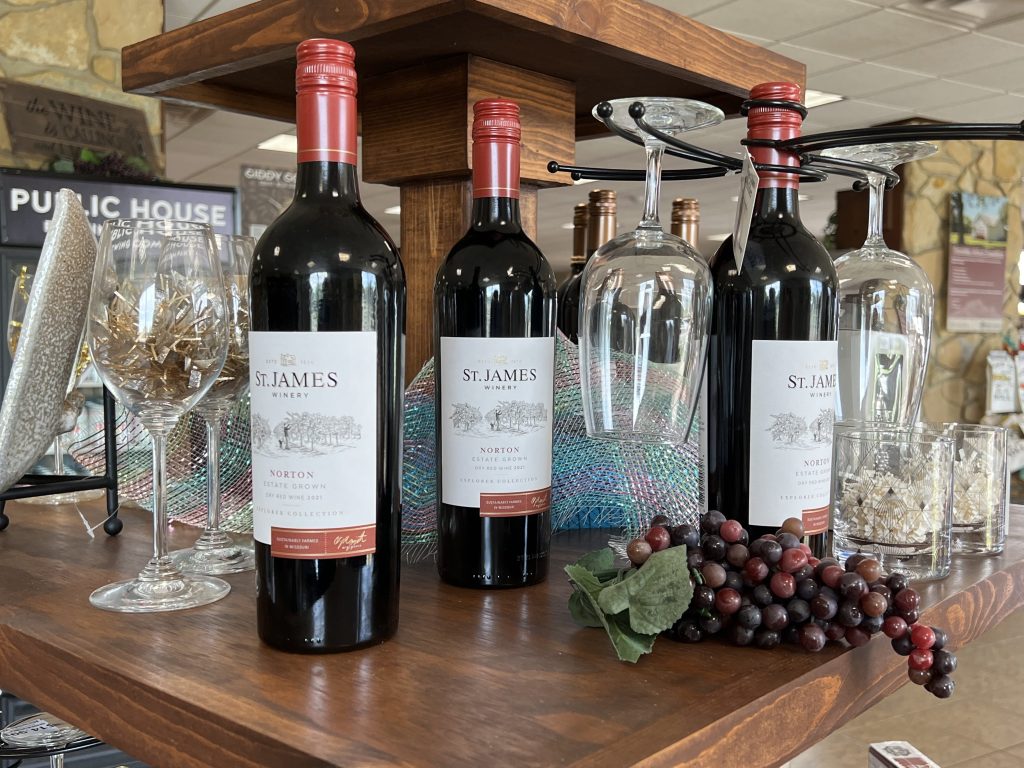 Where to Find St. James
The winery is easily seen from Interstate 44 — you almost can't miss it since it's in St. James, Missouri! Stopping in offers a lot more options than you will likely find elsewhere. In fact, Brandon told me they current have more than 40 wines! That would be the entire wine section at some places!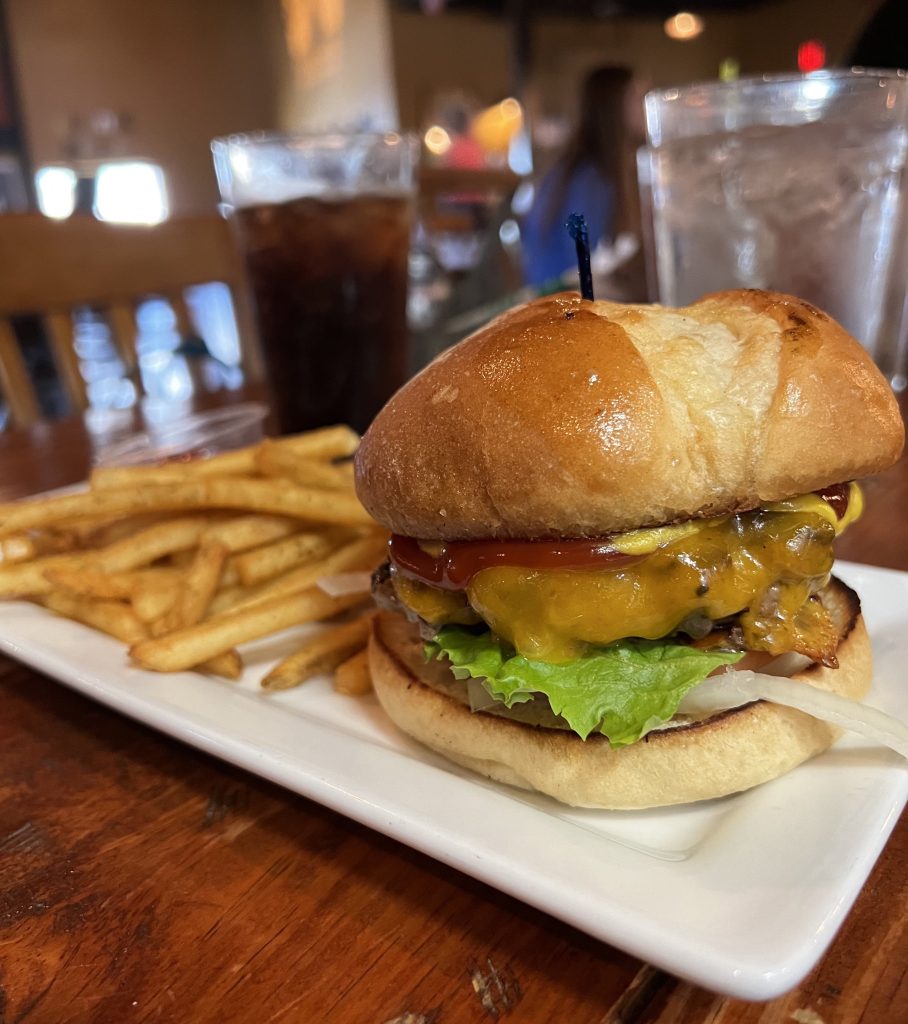 I also recommend the trip because they have a brewery on-site and we stopped in for lunch. I can tell you without a doubt, I will be back there! So much better than so many meals people stop for on the road. You can enjoy it inside the brewery or relax in the garden out back. Brandon tells us her grandmom was the brains behind the garden and had tended it closely well into her 80s!
You can find their wines at lots of retailers in the region and I love that I can find St. James locally. They also have a range of ways to order it online through the St. James website where they also share information on a blog, etc.
And you can find the winery on social media on the following channels:
Tell us. Do you have local wineries you love?