Urban farming has so much potential but it can be hard to make a living doing it. With the economy today, every city and town seems to have more people experiencing homelessness. In Iowa, there is a unique approach connecting individuals utilizing services at Central Iowa Shelter & Services (CISS) to fresh local food in a win-win and a unique farm right downtown.
Urban farm manager Aaron Thormodsen and Josh Spain who connects the farm program to culinary efforts at the facility and to restaurants in town sit down with Janice to talk about what the program is seeing, how trainees and local chefs are finding more common ground and more in our latest episode.
(A transcript on this Mulberry Farms episode created by AI is available here.)
CISS was founded years ago in response to a storm in 1992 when sadly five men died on the streets of Des Moines. Despite the freezing temperatures of winter, they were denied by area shelters because they were intoxicated. With nowhere else to go, they went to sleep outside and didn't make it through the night. CISS was created to offer the city's residents a place of refuge that doesn't require sobriety. And they continue to offer unique services.
Nutritious Food a Priority
It didn't take long for the staff to realize that nutritious food would be an important piece of serving people who were in need of their services.
The facility has been growing vegetables every summer for years but this winter, they opened a greenhouse. Now, some of the people looking for the next steps to housing and employment are spending time planting seeds and growing job skills and their confidence too.
There are other areas of the shelter that also help build skills, etc including working with the chef in the kitchen, working on the building's upkeep, etc. Trainees frequently enjoy finding the right place to contribute while they are working through paperwork and all the other pieces of housing, employment, etc.
Aaron tells us, the trainees work for a max of 4 hours per day to insure they have plenty of time to work on the other areas. Meeting several trainees during this greenhouse tour, it felt so incredibly positive that I couldn't help but be moved. I will say, it did give me trouble with the audio though — LOL!
Connecting to Local Chefs
A key factor that sets Mulberry Farms apart from other urban agriculture projects is its close connections with chefs and restaurants in the area. From the very beginning, the team saw potential in partnering with local chefs and restaurants to provide fresh, high-quality produce, while also supporting the local food scene.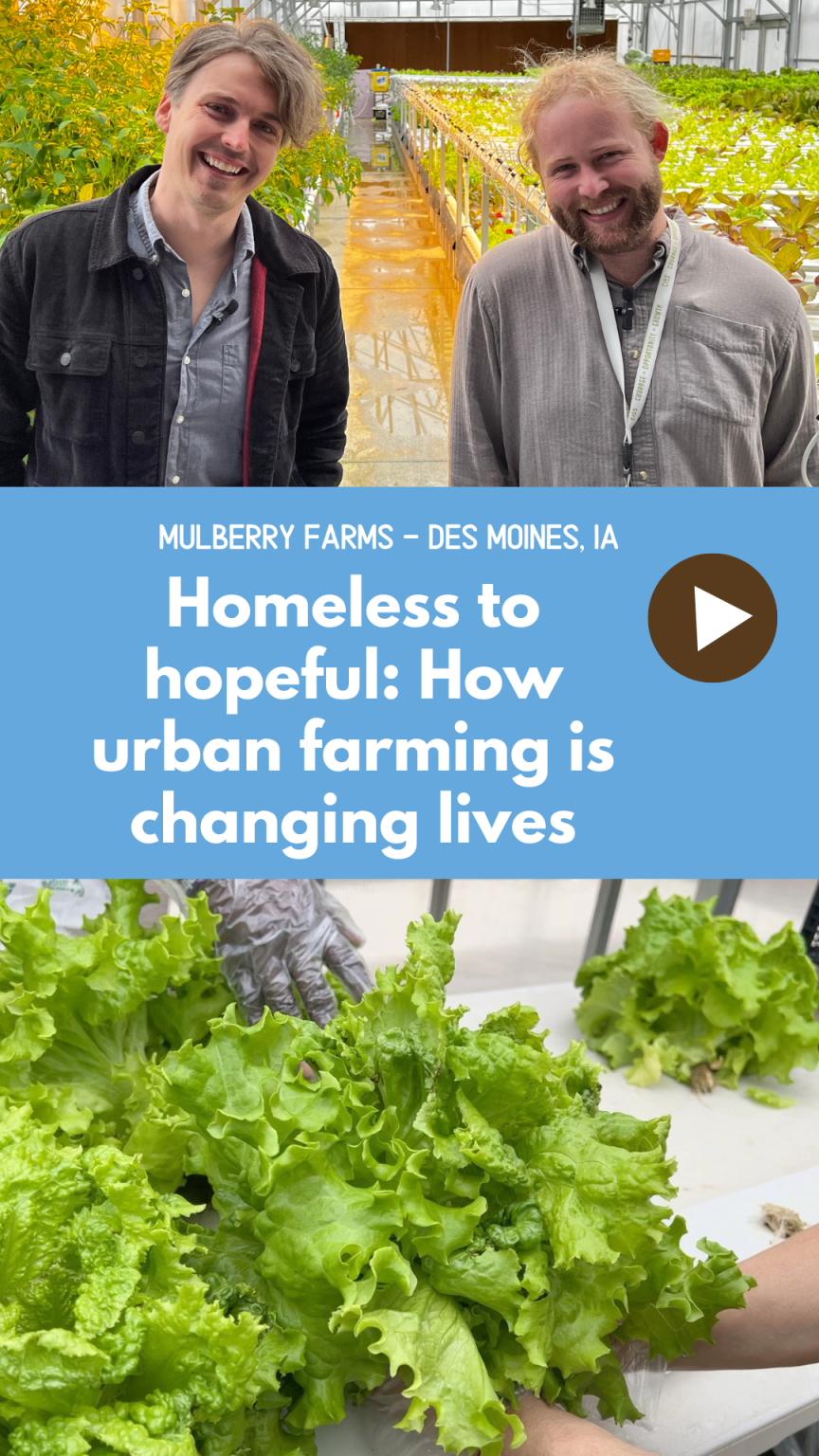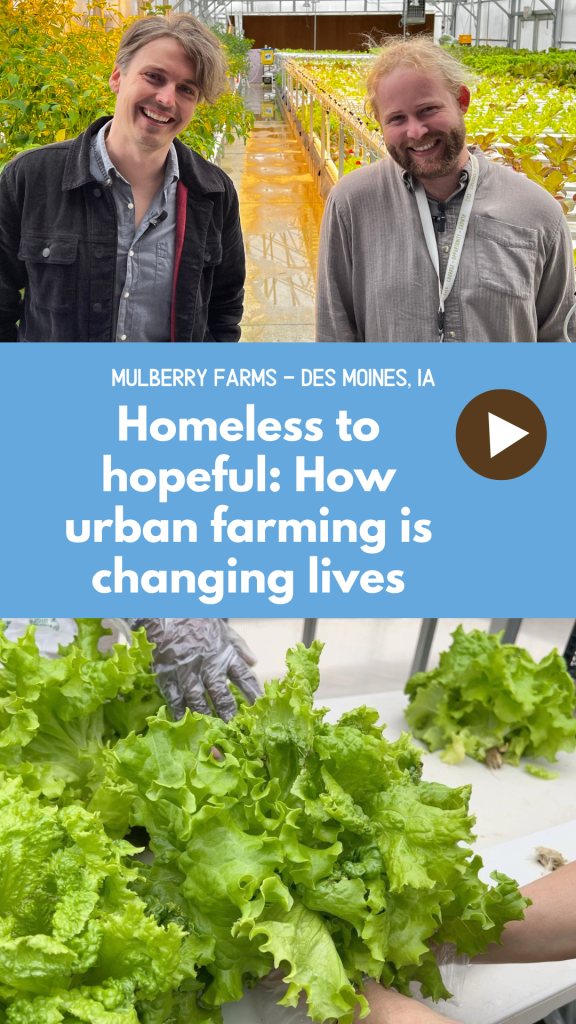 This partnership has proven to be a win-win situation for both sides. Chefs and other food professionals get access to a reliable source of local, sustainably grown produce, which helps them to create unique, flavorful dishes. Meanwhile, Mulberry Farms is able to generate revenue by selling their produce, which in turn helps to fund their job training and support programs for people experiencing homelessness.
But Josh tells us the connections with chefs and restaurants go deeper than just a business partnership.
Local chefs have also been involved in helping to shape the production and direction of Mulberry Farms. Josh and Aaron have regularly sought feedback and ideas from chefs when deciding what to grow — either because of limited availability or shipping complications.
This has allowed Mulberry Farms to focus their efforts on growing the most sought-after produce, and has helped to ensure that their products are always in high demand. And a production continues to increase, more locals will have chances to purchase this produce locally.
Learn More about the Urban Farm & Shelter
If you would like to support the Mulberry Farms program & planned agrihood, you can donate to the greenhouse program or purchase some things from the farm's Amazon wish list and have it shipped directly! There is also a wish list for the shelter if you'd like to provide some of the items needed there as well. And people in Iowa are encouraged to come volunteer in person. Lots of groups organize volunteers days as does the shelter itself. You can see more on the CISS how to help page.