Pawpaws are one of a handful of unique fruits and vegetables native to the United States, and yet they are not nearly as widely enjoyed as the holiday must have cranberries! One of the reasons they aren't as well known is the primary way to get pawpaws is foraging for them. Jeff Hake sits down with us to talk about pawpaws and other fruits being grown at Funk's Grove Heritage Fruits and Grains and some of the products they are making too.
Transcript created via AI available.
A History of Farming & Some Innovation Too
The Funk family has been farming in the McLean, Illinois area for generations and two of the adult siblings of the family — Katie and Jonathan — wanted to try some different practices and crops. They wanted to do some unique food products using heritage grains and the like. And since the family already has a shop where they sell maple syrup (they still spell it the old way as maple sirup.)
Katie has worked off farm and found the pull back to be strong. She's created some unique syrups that pull on some of the berries the trio forages. Jonny has worked on the farm since college and has a lot of insight on crop production and some of the different things the trio should try.
Jeff was working with efforts to get small farms underway when he met and eventually married Katie. It all seems like kismet as Jeff grew up in the woods in the northeast and happily admits to a deep love of wandering the woods looking closely at all the plants. And planting fruit trees and making fruit leather and talking about all of it with a lot of excitement.
They have planted a combination of grains and offer some baking and bread mixes. And with the fruit trees they have planted they offer fruit leathers and other yummies.
The Grove & Pawpaws
Funk's Grove is the name of the area outside of McLean, the woods that the Funk family has managed as they tap maple trees for syrup and more. With the old growth of trees, they have found a wide range of native plants — pawpaw trees seem to be almost everywhere Jeff says.
He tells us about pawpaws and how the fruit was likely eaten whole by massive mammals centuries ago. The seed would be dispersed as the mammals roamed, dropping it as they fertilized the land with manure. That whole process seems to work best when nature is in charge as the trees need different genetics & a certain type of fly to provide the needed cross-pollination to produce fruit.
Jeff says the trees typically do well along creek beds or near clearings in the woods where they get some sun but not a lot. The types of soils can range as can the actual flavor and texture of the fruit.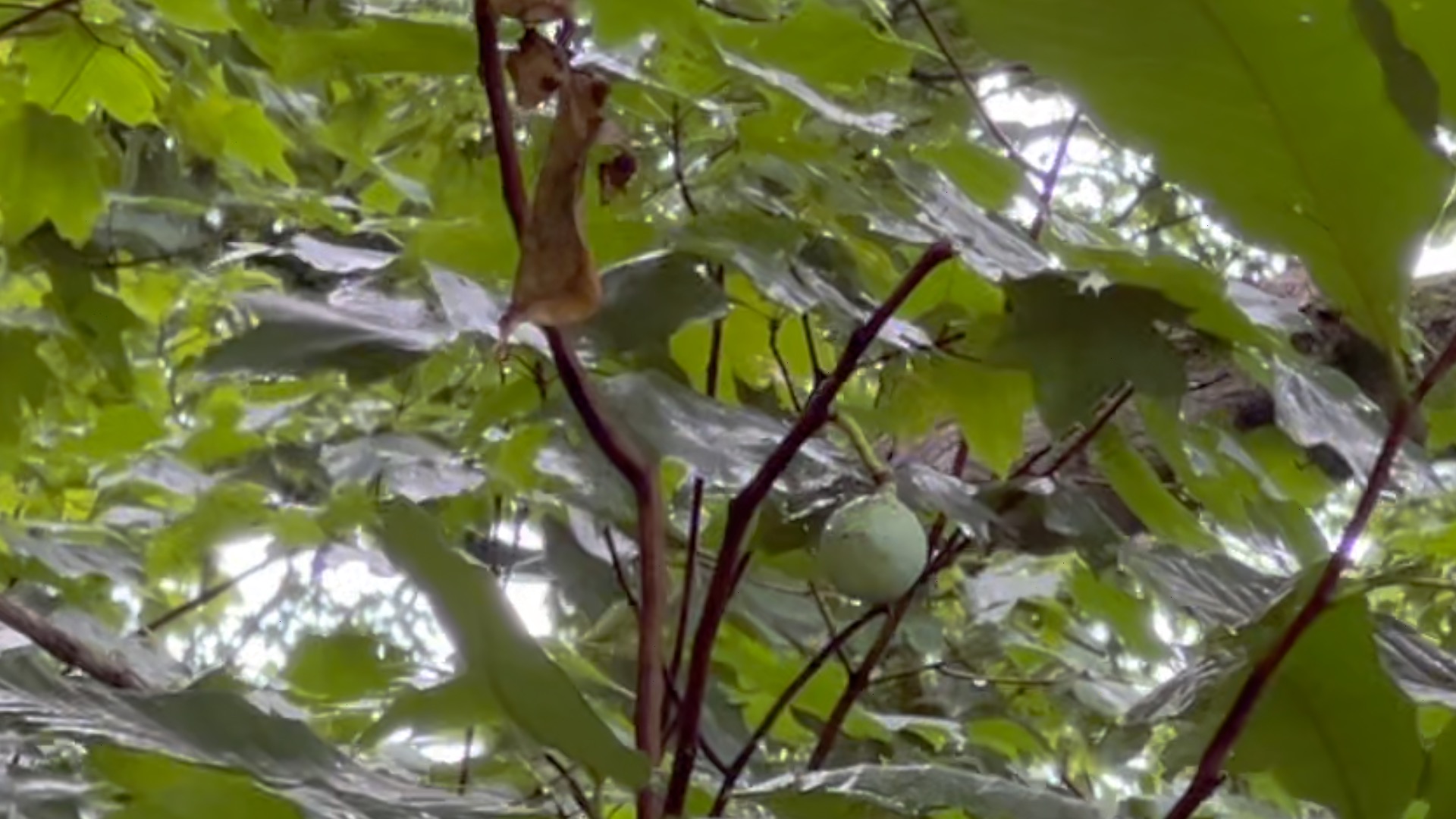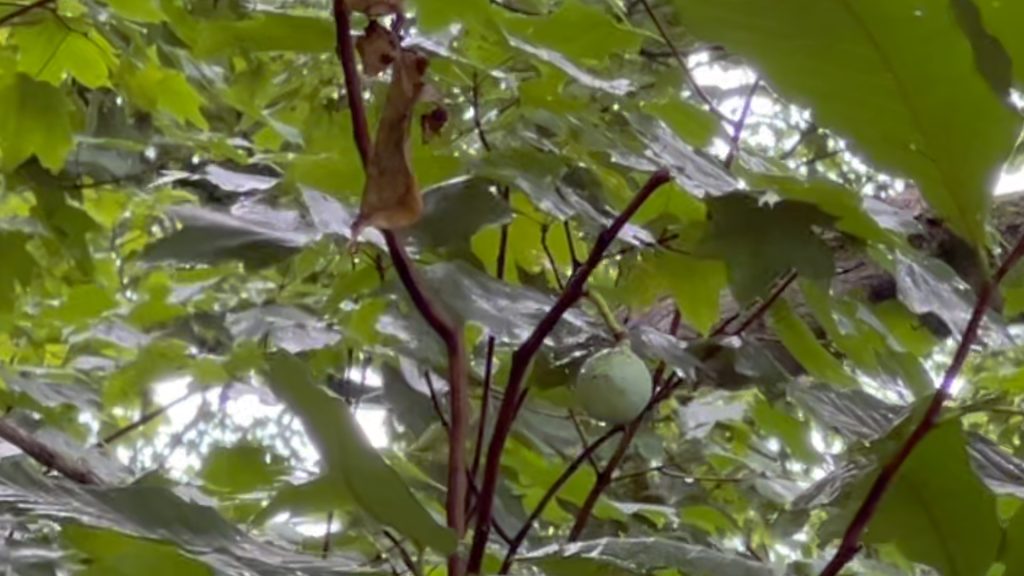 What do pawpaws taste like?
Jeff tells us that the texture is like a custard dessert which makes them less than desirable for some. He describes the flavors as ranging but the best being something uniquely tropical despite growing in an area where winter can be pretty harsh.
He laughs describing how one customer offered a review of one tasting like summer and his childhood in a burst of memories but the next one tasted like sand. I love how Serious Eats describes them:
A pawpaw's flavor is sunny, electric, and downright tropical: a riot of mango-banana-citrus that's incongruous with its temperate, deciduous forest origins.
It's Harvest Time for Pawpaws
The Funk's Grove Heritage Fruits & Grains Instagram shared a series of photos this past week sharing that some of the pawpaws in the grove are beginning to ripen. Check them out!
View this post on Instagram
Making Fruit Leather
Growing some black currants, grapes, peaches, pears and more, they have the makings for some great treats and Jeff loves making fruit leathers — they call them Fruit Wowsers cause the flavors will definitely make you say wowsers! Jeff recently showed the process — and it's lengthy one but here you go with step-by-step directions.
Visit Funk's Grove
If you are interested in catching some of the products we discuss in this episode, you can catch a ride of Route 66 and drop by the Funk's Grove Maple Sirup Shop. You can browse all the maple sirup product offerings the family has as well as the grains, snacks and more the trio is creating through their heritage farming and foraging efforts.
You can also catch them on their own website funksgrovehfg.com or on Instagram as @funksgrovehfg or Facebook at FunksGroveHFG.