Last spring I bought audio & hardbound copies of a book about black farmers in the presale…. I got my copies as the book arrived at the first book stores! This book has now become a go to for me in recommending materials, but I had missed sharing it here. Knowing how many of us really seek to learn more about black history, especially during the month of February, I wanted to come back to the review it here.
Please note: This post includes links to purchase the book on Amazon, which may result in income for the website.
The book I'm talking about is We Are Each Other's Harvest by Natalie Baszile. I took both audio & hard bound with me on a long road trip. Once I had "read" it, I posted a review on Amazon since many friends who have written books tell me reviews help people make purchases.
Few Black Farmers Remain
I thought I got it. As someone who has worked in agriculture for decades, I know it is too rare for people of color to be at the various conferences & events for farming. I've been lucky enough to get to know several black farmers though over the years, and I have learned pieces of their family's histories and challenges during various visits.
I have watched documentaries and followed lawsuits and knew families who have been afraid of their land being stolen like their neighbors experienced. I knew black farmers faced obstacles in trying to secure loans, purchase land or equipment, get fair prices, etc. As I started my consulting business, I sought out connections with black farmers and volunteered with the National Black Growers Council (NBGC). You've heard interviews with some of them here, I especially think of Lloyd Johnson who shared his family's history with me at the desert table one night and later shared his history on the podcast. I even met the author Natalie Baszile at the NBGC annual meeting.
And yet, I never had the full picture of what has happened over the years.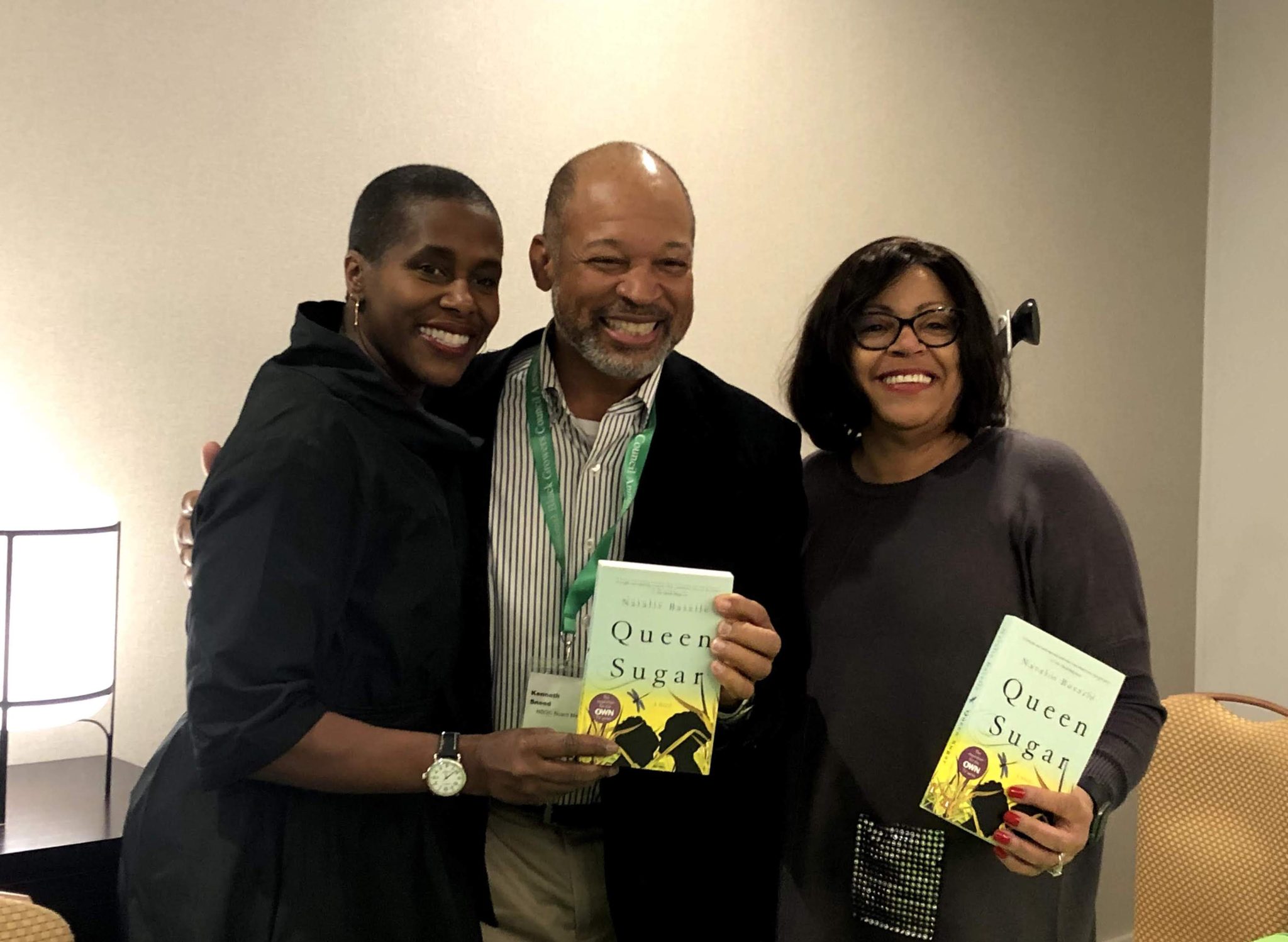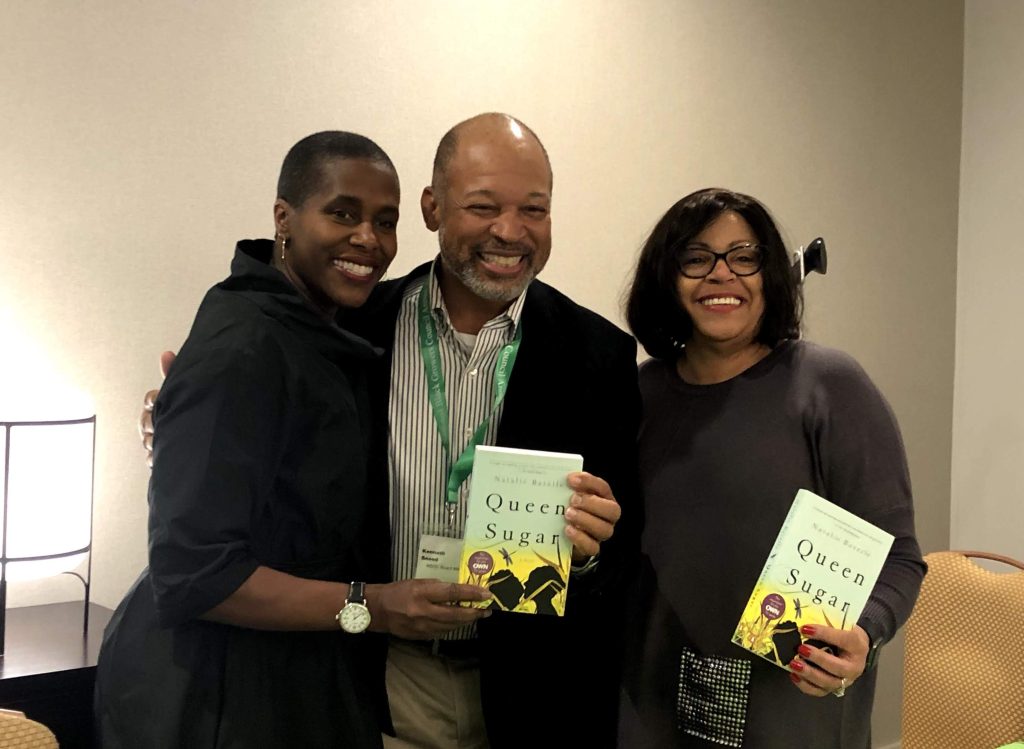 Researching a Book About Black Farmers
I found Baszile through the novel Queen Sugar and the NBGC and she speaks openly about her father's desire to leave Louisiana and the racism faced there. Natalie returned to those family roots and found her novel there. She also met farmers who would inform this book. To see her create a world of sugarcane was impressive as sugarcane farmers see their reality in her work of fiction. So to see her dive head first into non-fiction, I anticipated good work, but it's great.
Baszile has done a depth of research that astounds me. She has taken time to get to know farmers personally. She was a trusted ear for them to talk to and she had done the research with public records to put the anecdotes of individual farmers in context.
The combination of historical research and individual family's stories makes the book incredibly powerful and I have to say, it hit so hard that I was compelled to read it in a single week, though I occasionally had to step away because the shameful reality that America has still not treated these black farm families equally is a hard reality to sit with. But I couldn't stay away long as I wondered what came next.
She interviewed people I consider friends and yet I didn't always know some of the trials their families had faced. Like many of us, hard history isn't a regular when having small talk or whatever.
The only criticism I have was with the audiobook version, it is a bit harder to understand the shift in gears between chapters since there are a few different types — profiles of farms, historical perspective, essay contributors, etc. The interview parts with farmers felt best understood in print for me when I can picture the farmers and have those deeper voices and the various Southern dialects in my head rather than hearing the reading. Picking up the printed one, the difference seems much clearer.
It Leaves You Thinking A Lot
While I often think so many farmers would like to say they never benefited at the cost of black farmers in their area, it is abundantly clear many have. And because the system perpetuated it, Baszile and some of the other writers she includes in the book speak to that and the systemic issues and some of the options to chart the path forward.
She brought to me a new understanding of the importance of anti-racism work in the food & agriculture space. Thanks Natalie Baszile for writing the book I needed to read and look at. More of us need to grapple with the uncomfortable reality that is detailed in great depth here.