I love veggies from a backyard garden but I have to admit, I am not the most committed gardener. And I definitely have never kept my backyard in event space shape. After visiting Mortimer Farms in Dewey, Arizona, I'm pretty sure I would leave the food production to them and enjoyment to me!
That would be fine to Ashlee Mortimer who's family started farming this property years ago on a lease and was later able to purchase it. And they are now growing 54 crops here, many open for u-pick customers as well as available harvested for sale in the farm's market. You won't want to miss some of the foods they make themselves in the market or the Windmill Kitchen. We talk about all of that in this episode.
An AI generated transcript for this episode is available.
Checking Out Arizona Agriculture
Arizona has always lured me in with that seemingly constant sun. And it's no accident that some of the first episodes of Grounded by the Farm were recorded there. (Who remembers Jon talking to us about growing lettuce? I have never looked at romaine the same!) The presence of such great light has made Arizona agriculture a piece of lots of our plates!
I was recently in Arizona for a conference and asked my friend Julie if she had ideas on farms I should visit. She is one of the folks behind the Fill Your Plate site that helps you find farmer's markets, agritourism, etc. reminded me of the Mortimer family. I had met them several times, but never gotten to the farm. I had my plan and headed north from Phoenix toward Prescott. The drive was GORGEOUS and Mortimer Farms was definitely worth the trip.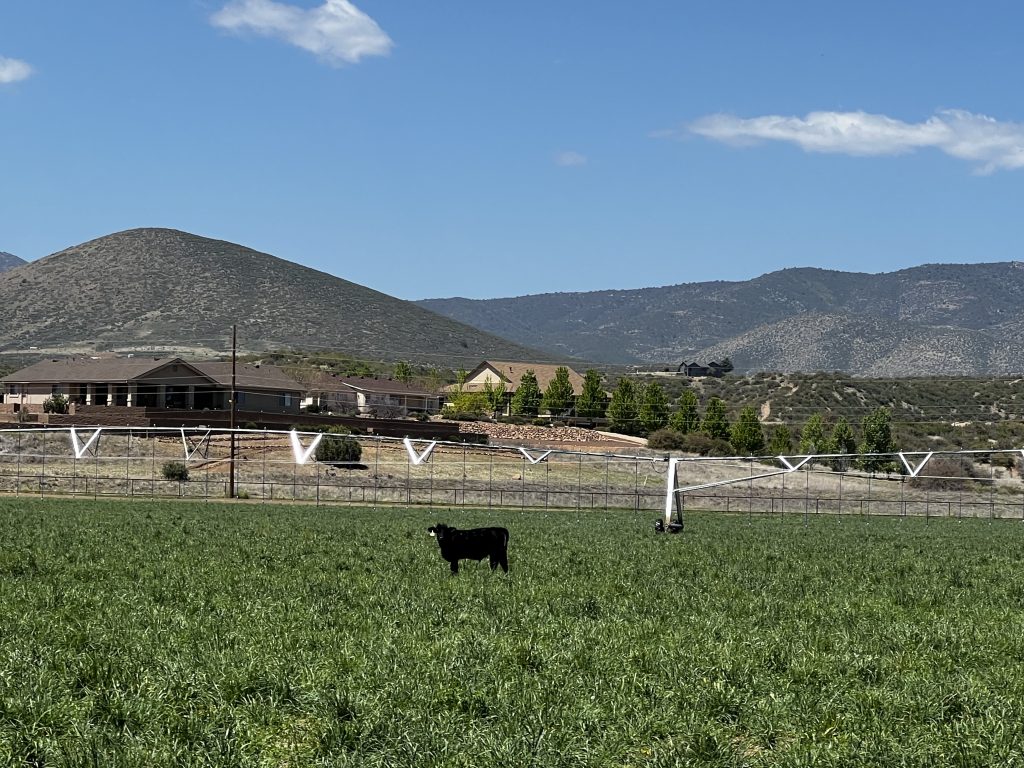 Overview of Mortimer Farms
Mortimer Farms is right along State Route 169 and it's probably best known for some of the festivals it runs but it's so much more!
They grow an impressive 54 different crops, including sweet corn, tomatoes, and also have created an incredible connection with the community through its market, deli, Windmill Kitchen, farm park, and animal encounter. It's the perfect destination to immerse yourself in farm-to-table culture whether you are looking for the way to spend several hours or just want to grab a tasty bite to eat (check out the Farmer's Club I had for breakfast)!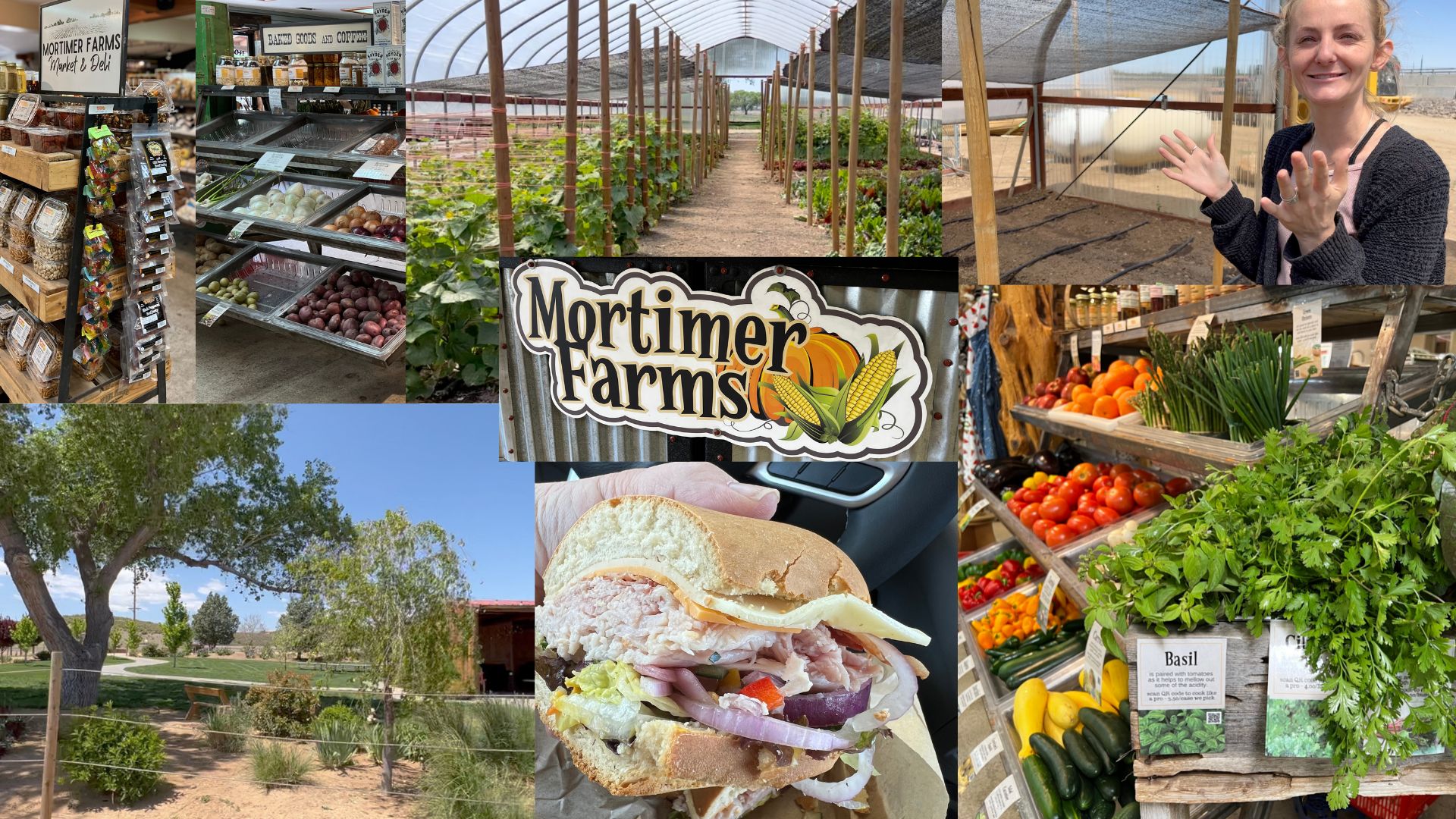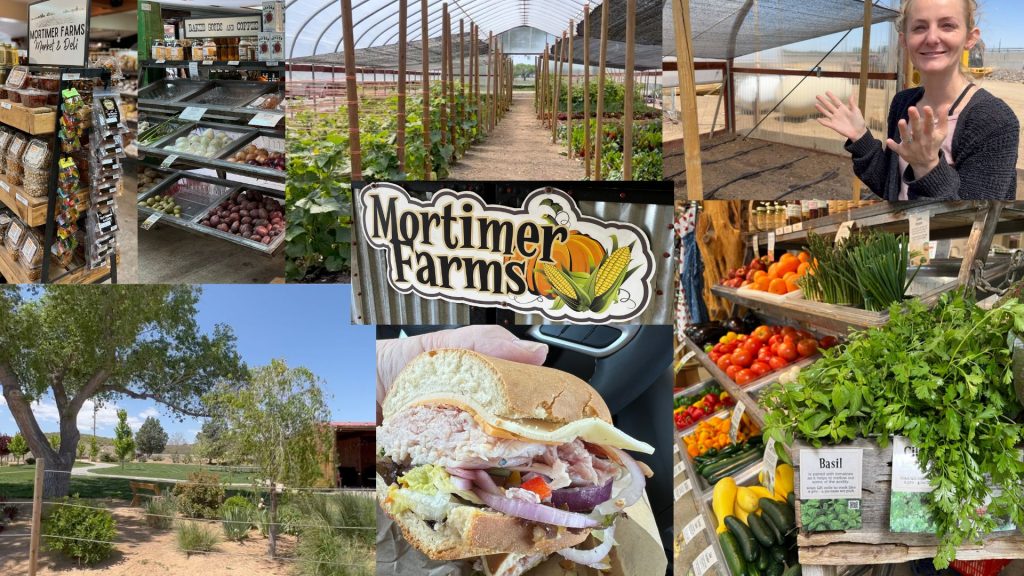 Ashlee Mortimer, who handles the farm's marketing, shares her family's history in agriculture, and how they transformed their farm into an agritourism destination. And as the family moved from renting the property to purchase, they have been adding infrastructure including several hoop houses to extend the number of fresh veggies available year-round.
The community reaction is a major factor for employees, "when we set our produce out and we see the customers coming in and everyone's so happy to see the good quality produce, that's what makes it worth it."
Join us for a tour of the farm with Ashlee!
Working with Nature, Facing Challenges
One of the best pieces of Mortimer Farms, is that they actively share what's happening day in and day out so it's easy to get a feel for the way they work with nature. (Find them on Instagram, Facebook and the Mortimer Farms website/subscriber email.) Like other farms, nature also can hit them with challenges Ashlee points out.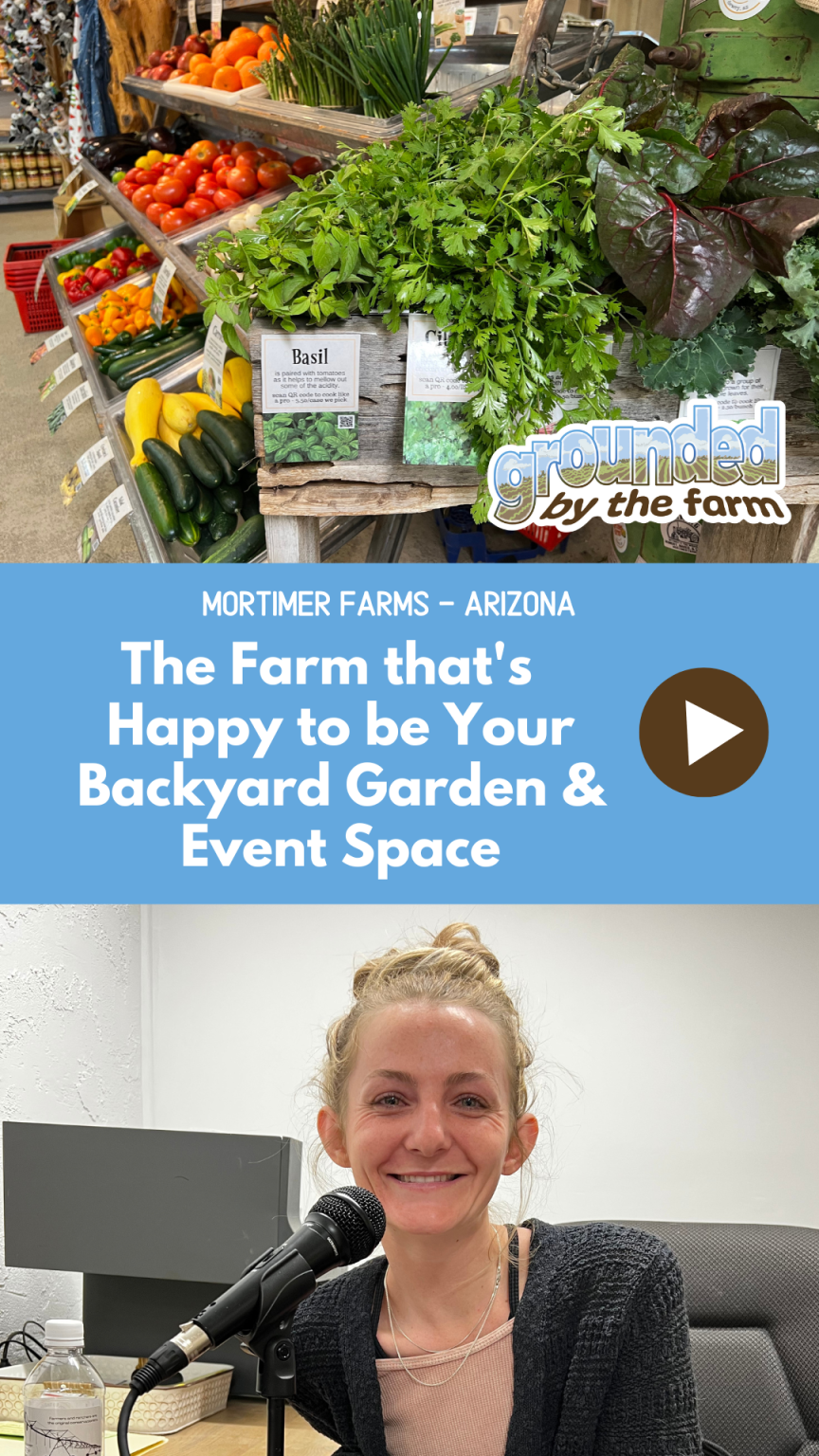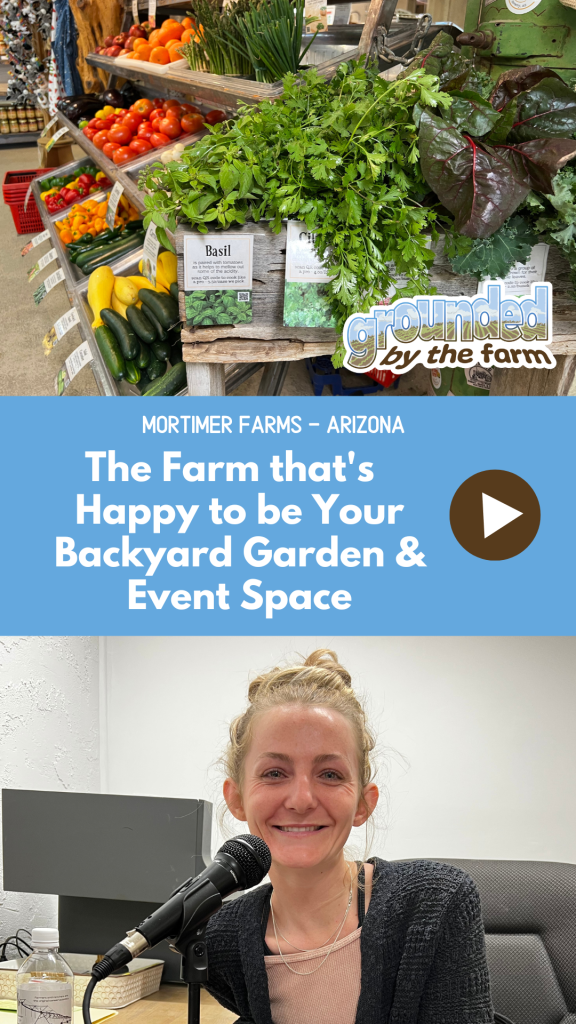 She says farmers and ranchers face many challenges, from unpredictable weather events to market fluctuations. "We have to diversify. Having diversity in our crops helps us to combat challenges like weather events, pests, and diseases," Ashlee explains.
And she says the team at Mortimer has been able to make some major shifts in water use over the years as science and technology advances. She highlights the importance of efficient use of resources like water, adding, "We've been able to water where it needs to be watered and be more efficient in doing so, saving water."
There are a few things that came together on that including installing pivot and drip irrigation which puts the water exactly where its needed and amounts are closely monitored. Adding in more perennial crops like the new orchard also encourages deep root growth and rotational grazing adds to soil health.
Farming isn't just about producing food, it's common for farmers to be "living and breathing your work," Ashlee notes. "It's a passion that farmers and ranchers carry with them every day, even when they're not on the clock."
If You're Not in the Area
Seriously, I'd love to have a farm like this in my backyard. So much good food, a chance to really track all the seasonal foods (definitely different in Arizona than here in the Midwest). But we have great farms here in my neck of the woods and probably have some farms near you too!
An AI tool helps me convert the audio into text making my writing go faster. You can read my thoughts on it in this LinkedIn article. If you would like to try it, I'd appreciate your using my castmagic.io affiliate link so I get a small commission from your purchase. It will not change the price you pay.