Cheese farmer made be a made up term but when you make artisan cheddar cheese from the dairy cows you milk, it seems fitting so it's what I called David Hemme as I visited the family's Missouri farmstead creamery!
The Hemmes are committed to "better from the beginning" and the result is incredibly tasty products with an eye on the future. We cover all the topics from cheese curds to regenerative farming techniques being used on the farm.
(An AI-generated transcript for the episode is available as is a post on some cheese-related vocabulary.)
A History of Dairy, A New Tradition in Cheesemaking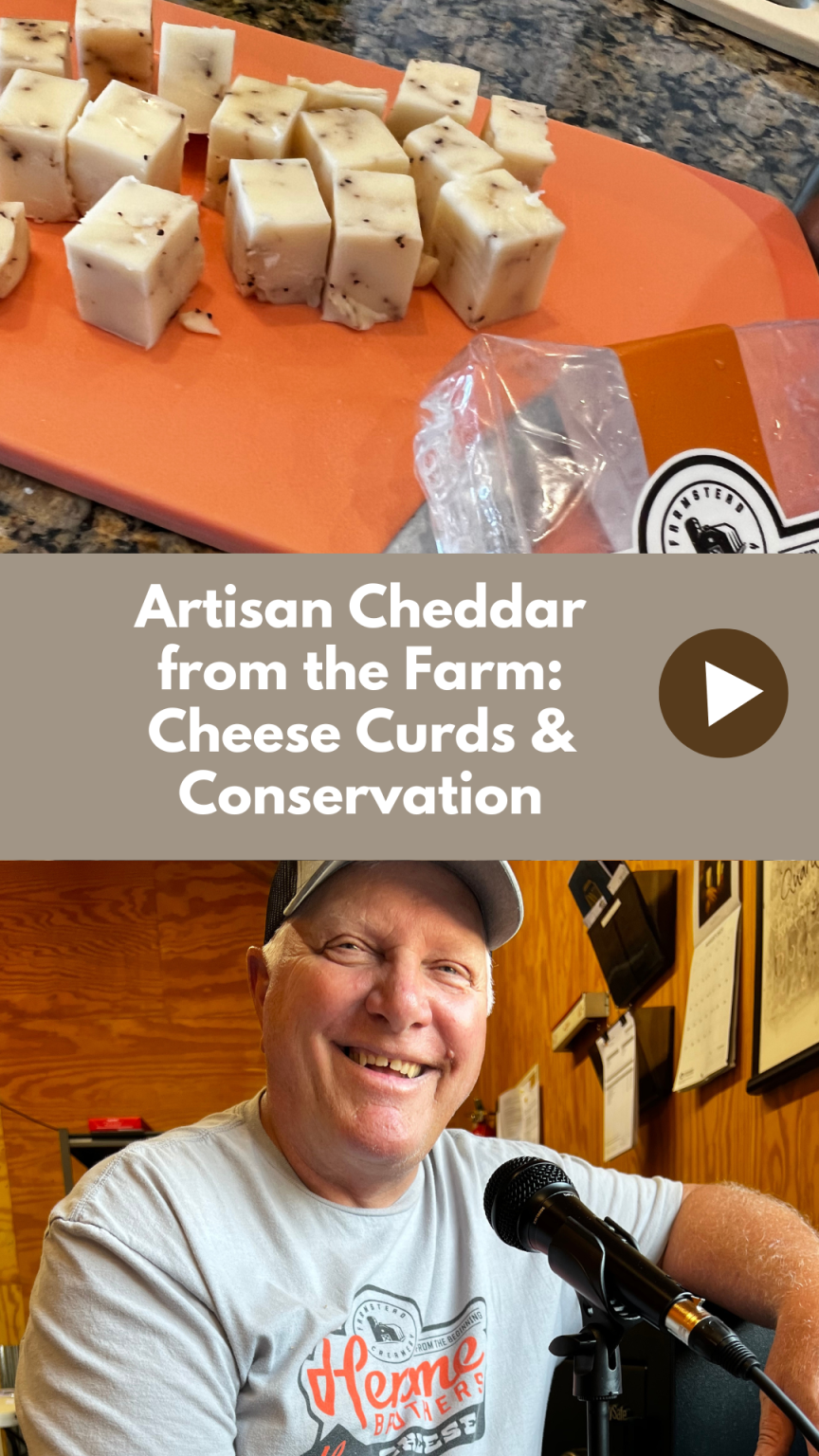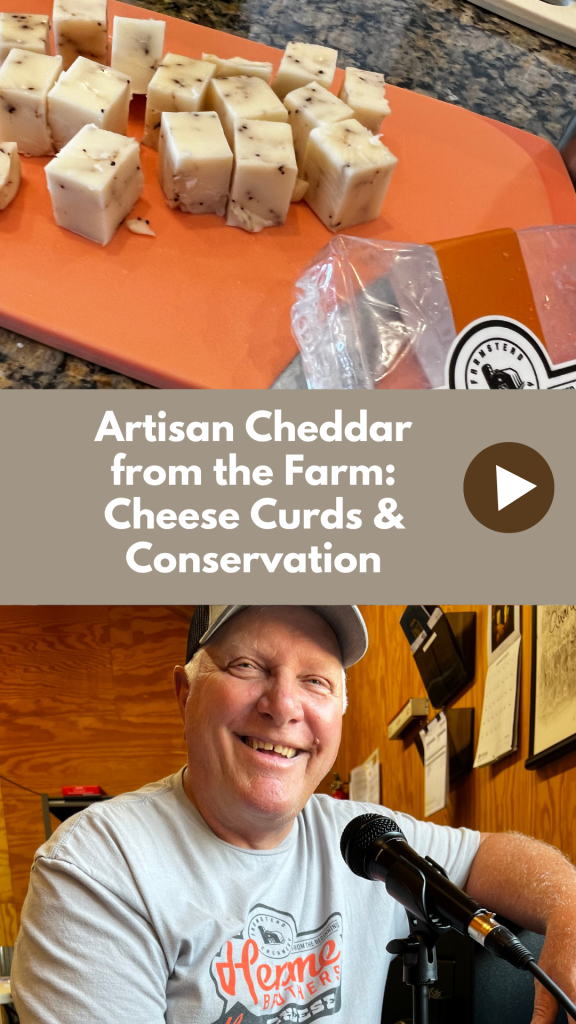 As I talked to David, I though about the family's rich history in dairy farming and what a major turn it was to decide to start making cheese. He shared that his family has been dairy farming for generations, both here in the US and in Germany. The Hemme family's commitment to dairy farming had been passed down through generations, with a strong emphasis on quality and tradition.
But as his dad aged, he got out of the dairy business because of the toll it takes on a person. Eventually David got back into it later and as his children became adults, decided he had to find a way to be more profitable.
That's where the cheesemaking came in. In a really ironic twist, David points out, that though he hadn't tasted artisan cheese, they decided they would invest and borrow money to do it! David points out that most rural grocery stores have tended to carry the basics over the years. But with the big cities of Kansas City, Columbia and St. Louis all nearby, there were lots of speciality shops and higher-end grocers offering a range of products. Through consulting with various experts, they decided to focus on cheddar first. They have grown from there.
Now David's sons — the Hemme Brothers — all have roles with the business and are looking forward to future generations getting involved too. Jon focuses on the crop work, Michael on the dairy cows and Nathan on the cheesemaking.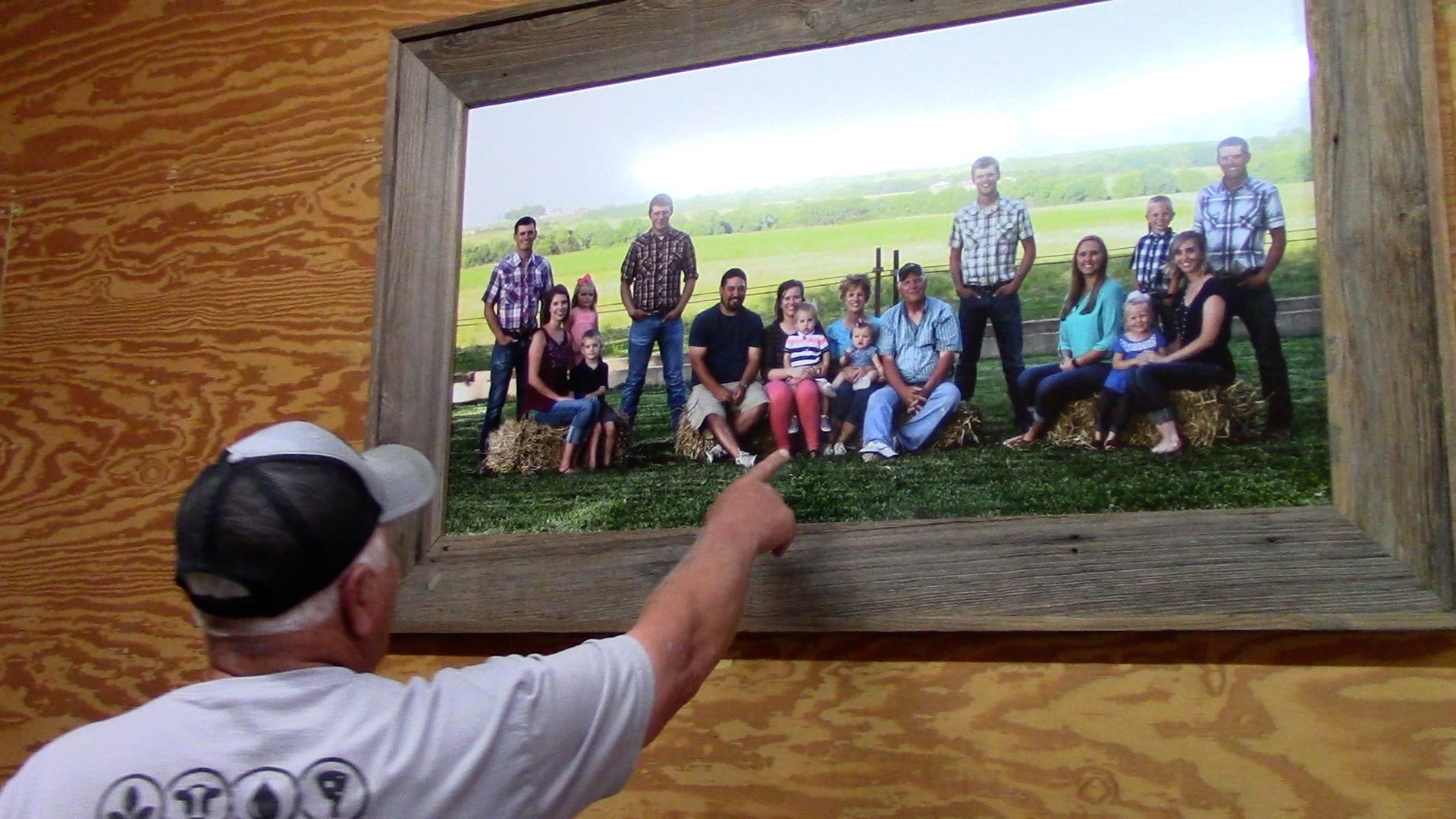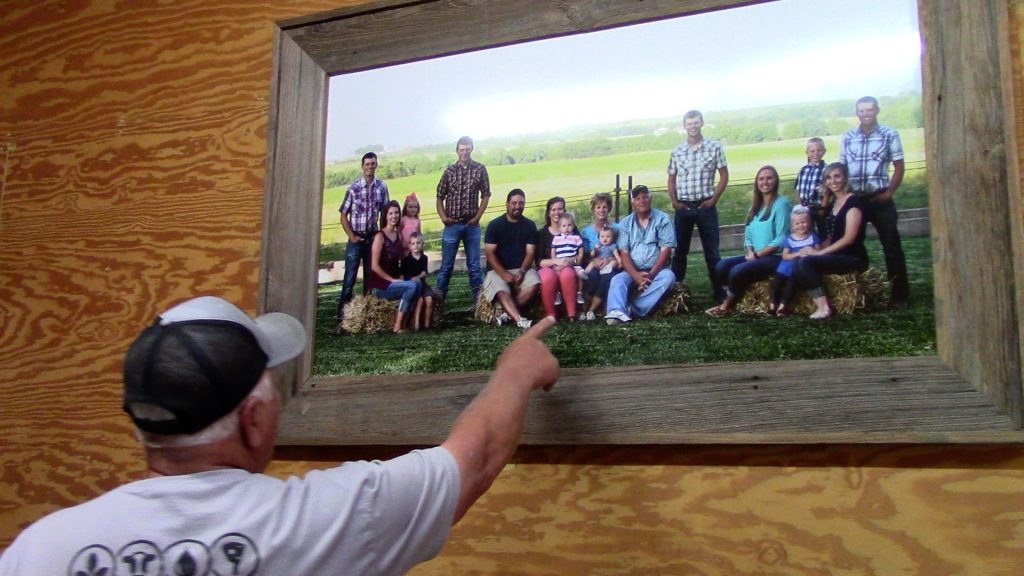 Cheddar & The Love of Curds
Since Americans love a great cheddar cheese, thats where the Hemme's focused first. They developed a good cheddar and since then have added a range of flavors to go on top. They now have an applewood smoked, rubbed & smoked that has an unique eye appeal, black pepper chedder, espresso cheddar, spicy ghost cheddar, a mild cheddar and aged cheddar that has more of a sharp flavor.
One thing David didn't expect, was how much people love cheese curds — the fresh curds left over after cheddar curds are pressed to become blocks. He remembers historically how creameries would sell those at the end of the day and how it wasn't seen as desirable as it is now. Great protein source for sure and lower income people prioritized getting some at their local creamery as shifts ended. Over the years, there were fewer small producers, so fewer cheese curds available. Now, people love the convenience of a zip top bag and small pieces you can grab on the go, no knife needed. And the abundance of choices in flavors means everyone gets something to enjoy.
I was headed to Kansas City after my visit to the Hemmes' so I loaded up my cooler (David was nice enough to gift me some incredible samples!) and with a group of friends can attest to loving all the flavors. The espresso was probably the most surprising for me in part because I'm not a coffee drinker. But the cheeses were so fantastic, one friend followed up on a tip going to The Better Cheddar and getting some of the reserve they make with the Hemmes' cheddar!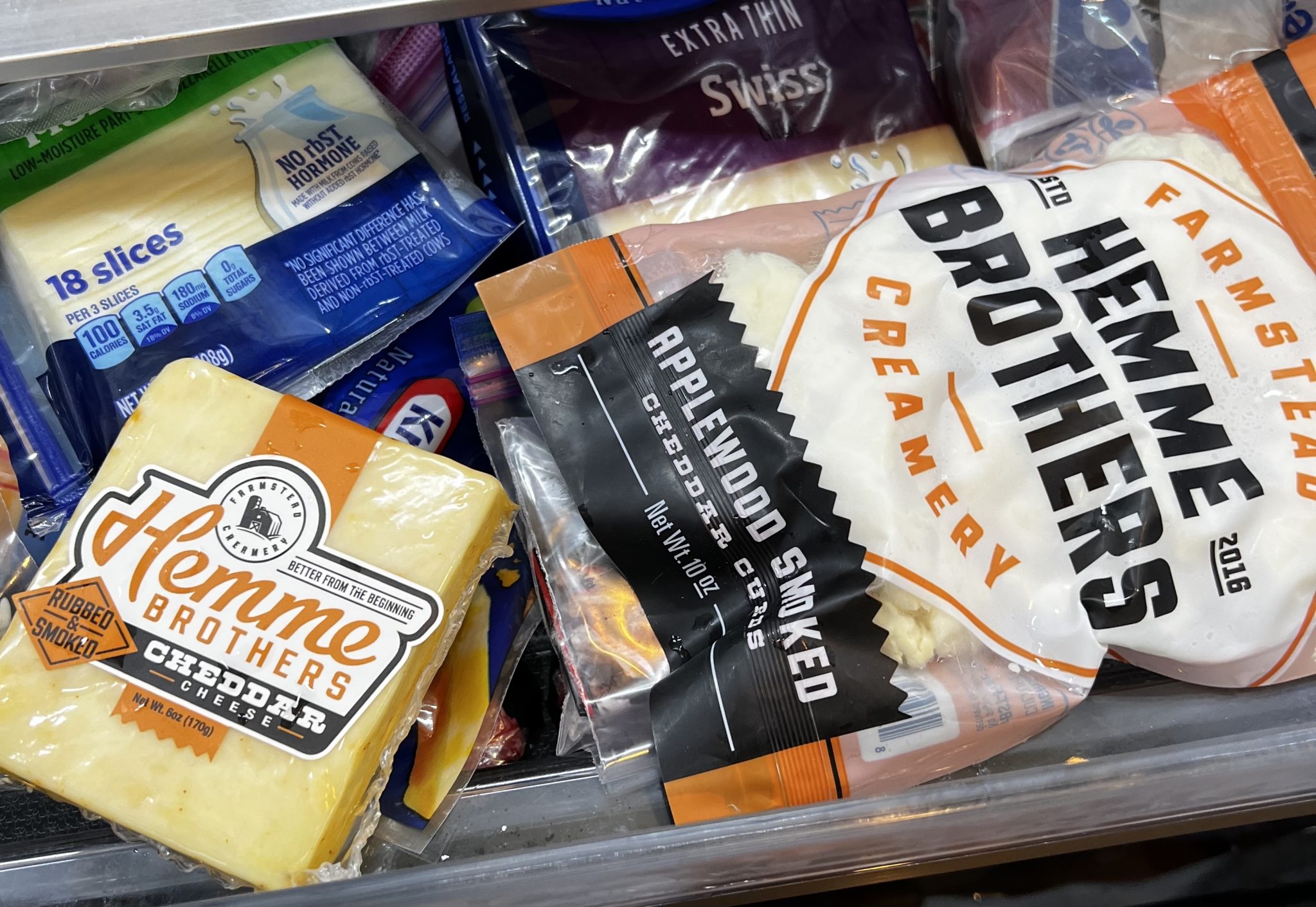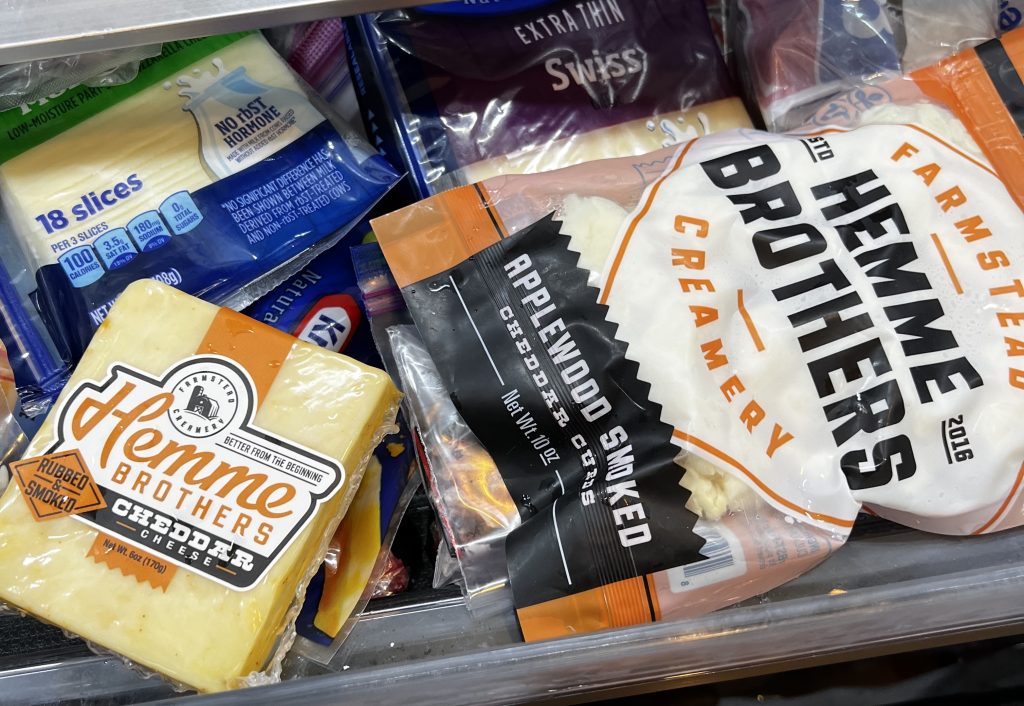 Adding Other Cheeses & More to the Mix
Once the Hemmes got their cheddar game on point, they started adding other cheese to the mix.
Since I was there during the height of tomato season, I was excited to learn they make some amazing fresh mozzarella. I became addicted to it when I was living in New York and renting from a large Italian family who often used fresh mozzarella in whatever was coming to the table. David told me that the cows were milked Wednesday, the Mozzarella was made Thursday and was hitting farmers markets on Saturday! We had an amazing caprese platter while I was visiting friends.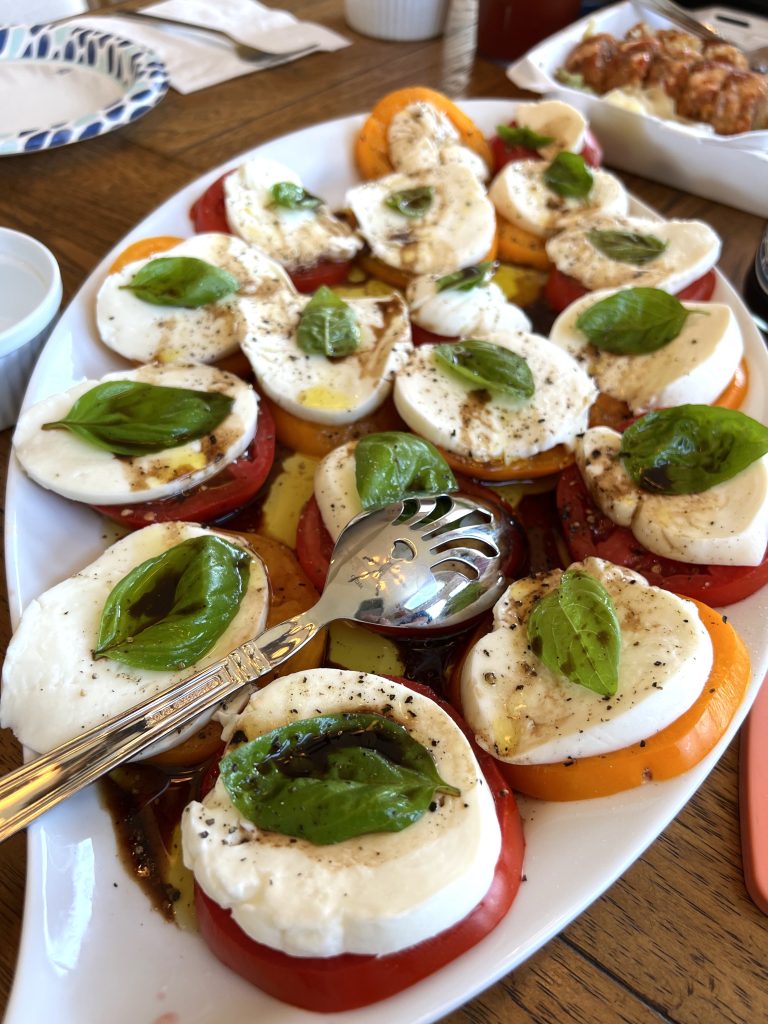 There is also a German cheese called quark the Hemmes make. It's also a fresh product which packs in the protein but takes on the flavors of whatever you mix or serve it with. It's more of a consistency of ricotta or something so it's sold by the jar. David tells us it's great in the kitchen — he says it makes incredible desserts like cheesecake and with the high protein content it is very filling. He also recommends mixing in some honey and blueberry in and says you can't help yourself. You'll eat it by the spoonful or on ciabatta bread, crackers, whatever! That Hemme Quark has won awards among the American Cheese Society.
They also make feta cheese in both blocks and as crumbles. It's a big hit with scrambled eggs and on that perfect spinach salad in my world!
Last year was the first year the family made a melting cheese they have been calling a pizza cheese. David says that members of the Hispanic community in Kansas City tell them it's what they grew up with in Mexico and other Central American countries so the name may be changing but the stretchability and that great melt that holds together, those will be sticking he says!
David also has been working on smoked meats to round out those charcuterie offerings. They have a sopressesa and sweet bologna.
A Tour of the Creamery
My tour led me around the creamery and we saw the place where the cheese is made, the aging cave, and more!
Where to Find Hemme Brothers
The family focuses on Missouri primarily with them handling some distribution and working with others some too. You can find the family at two big farmers' markets — David goes to the Overland Park farmers market in the KC metro and Nathan handles the farmers' market in Columbia. There are specialty shops of various kinds throughout the state selling Hemme Brothers and here in St. Louis where I live, I can pick it up at my local Schnuck's and Dierberg's grocery stores. And as weather cools down, they will return to e-commerce too — no doubt a purchase to consider for the holiday cheeseboard you want to make!
Castmagic is the AI tool (link to Castmagic & give me a referral fee that doesn't impact your cost) that helps with some of the content shared here and on social channels. It helps me do more faster since I don't stare at a blank screen.