I cannot believe it has been two years since we ventured toward the cranberry marsh that cranberry farmer Amber Bristow works. With the central roll this uniquely American fruit plays for my family's holidays (I posted family favorite cranberry recipes for Amber & my families) and so many others, we took some time to catch up.
And there has been a lot going on with Amber! She's added a cran-baby to the family, and yes, he already likes cranberries. How cool is that? But we talked about a lot more than cranbabies. So much has happened in the last couple of years, so let's take a rundown on what she's been up to!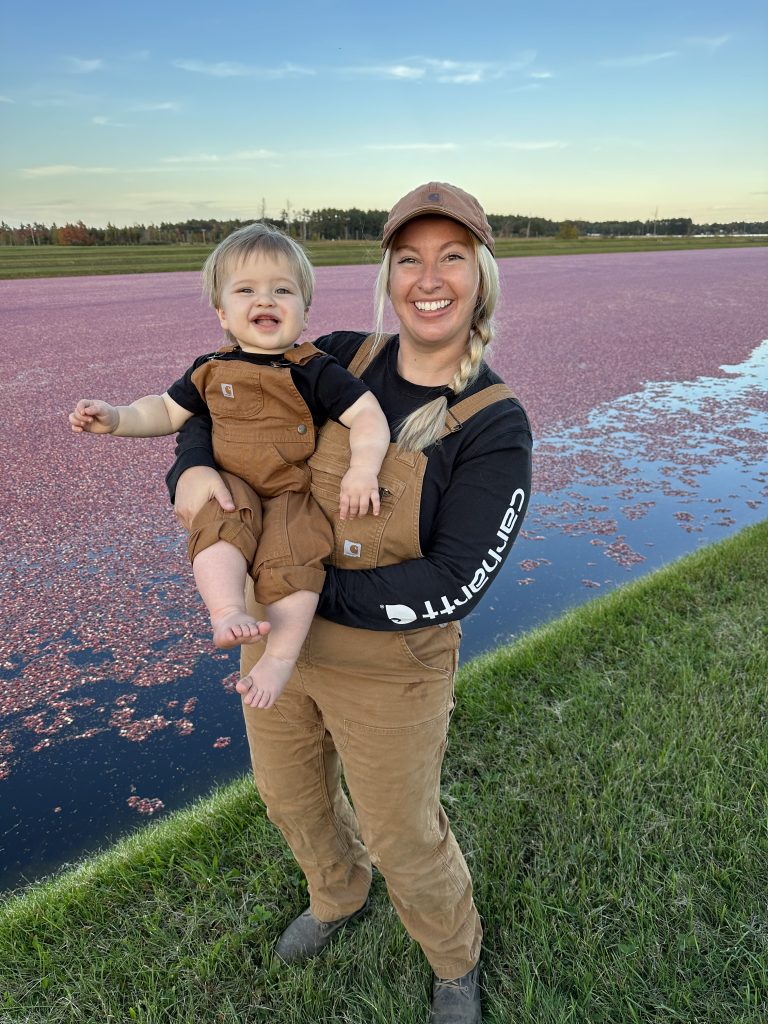 Cranberries and TikTok
We talked to Amber before cranberry juice went viral! Remember that TikTok of the man riding his skateboard, just chilling and drinking cranberry juice? This one video just captured the feeling that everyone was longing for. So much so, that sales of cranberry juice went crazy with folks looking to pick up that vibe.
The phenomenon gave Amber the boost she needed to join TikTok, and she very quickly discovered that the folks on TikTok definitely want to see her cranberry videos! It took a little courage because putting herself out there on TikTok was a little outside her comfort zone, but her following just blew up one day after she shared a cranberry harvest video. She's not too sure how but one video of harvest this year has 6 million plays already! Seems folks love seeing how unique cranberry farming is and the chance to see what a real cranberry marsh looks like!
Please note: links for Stur & cranberry seeds are affiliate links and we may make a small commission on purchases.
There is no change in the price paid though.
Good for the Body
We also explored some new foods Amber is loving that showcase cranberries. She has found some delicious water enhancers called Stur that is great for jazzing up your glasses of water. And the pomegranate cranberry flavor is pretty great. And then there are cranberry seeds. Ocean Spray has partnered to help reduce food waste by turning a byproduct of juice-making into a healthy booster for salads and smoothies. Turns out, cranberry seeds have a lot of great vitamins, fiber, and antioxidants, and can be used like chia seeds or flax seeds to boost your favorite foods! I had never even heard of this before, so you can bet I had to order some.
Great for the Planet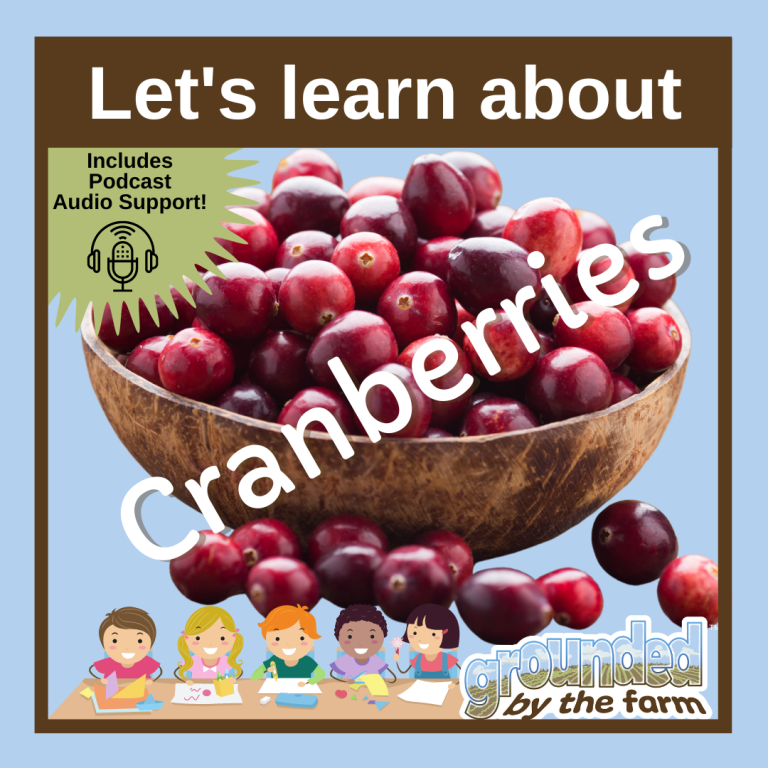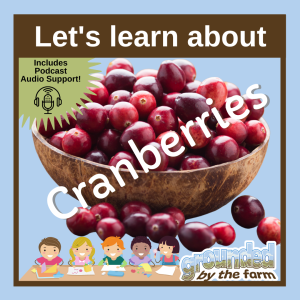 Whether you're in the midwest like Amber and call it a cranberry marsh or you live in the northeast and call it a cranberry bog, cranberry farms can be a great support to the local ecosystem. Many animals take advantage of the cycle that the cranberry marsh follows.
Amber sees so many wild animals on the farm, from the pairs of geese that return year after year, to frogs, raccoons, possums, and now a family of otters! With all of that ecology talk and knowing how kids would be interested, we had to do a lesson plan about growing cranberries! It's available on TPT if you teach, homeschool or want to purchase for someone who does.
She also helped me understand how climate change is affecting cranberry farmers and how the extension service is coming through for farmers with data and recommendations.
View this post on Instagram
The 2022 Cranberry Harvest
Of course, I can't share an update without cranberry marsh harvest videos. And no one shoots cranberry harvest videos like Amber does!
View this post on Instagram
View this post on Instagram
You can find Amber on the web and social media everywhere as CranberryChats! She has several recipes there too!